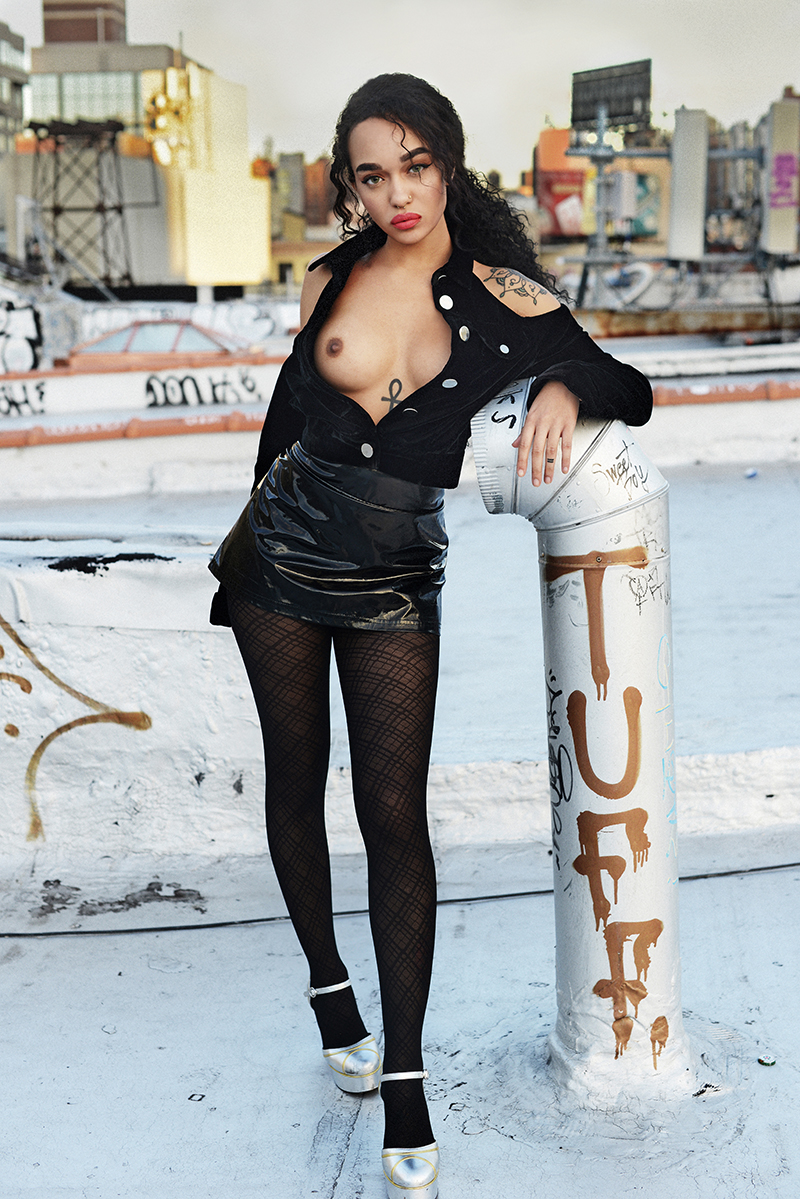 Anna

Bloda

is one of the most fearless, sexy, talented bad ass babes we know. Her photography is raw, energetic and is the type of work that pumps through the veins of NYC. Capturing everything from fashion to kids on the street she is constantly at the forefront of the underground, her images and lifestyle are documenting the "now" of today. In

Bloda
's
 

Choice

she presents the people, places and things she wants LADYGUNN to know about. 
Today is 19-year-old Angelique, a burgeoning star preparing herself to open doors to international stardom for petite models worldwide.
What is your alter ego?
My alter ego is indestructible. She is the ultimate badass. The one who wears black leather skirts and looks dangerous but actually has the sweetest, kindest heart.
Where do you go?
I go anywhere nature is, anywhere the sun shines. My heart radiates a desire to be around things that are natural and authentic. Anywhere quiet and serene is where I am.
What is love?
LOVE is the most patient thing one can ever experience. You simply feel it and are at peace with everything and everyone around you. Love is something you feel from the pit of your stomach until it overwhelms and spreads all over. Love is contagious, pass it on to other people.
What does fashion mean to you?
To be fashion means to be true to you. Your own personal style is what makes good fashion! Fashion makes the world go round. Creating, recycling, and revision is vital. Growing up in NYC gave me every opportunity to build a sense of my own.
What are you dreaming about?
Traveling and eating foreign food. Chanel bags. Buying a hundred puppies. My dreams vary from being super realistic to straight up out of the ordinary but nothing is impossible!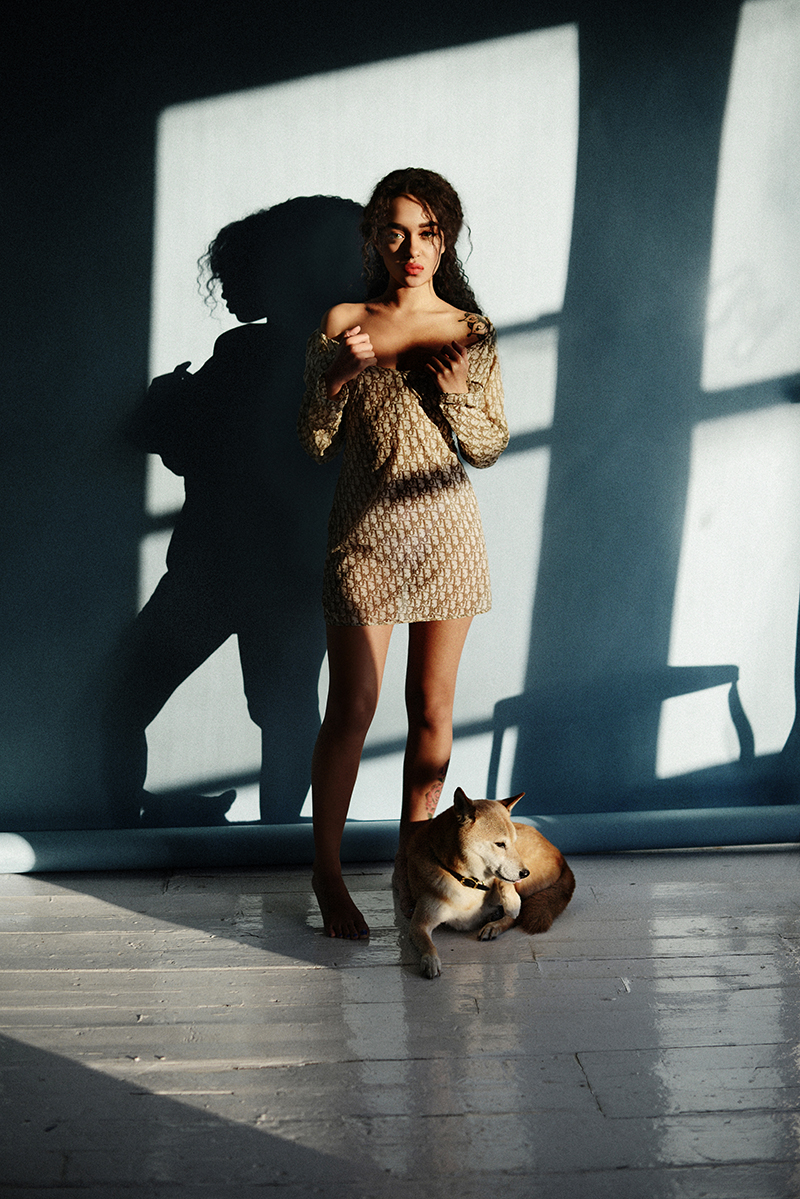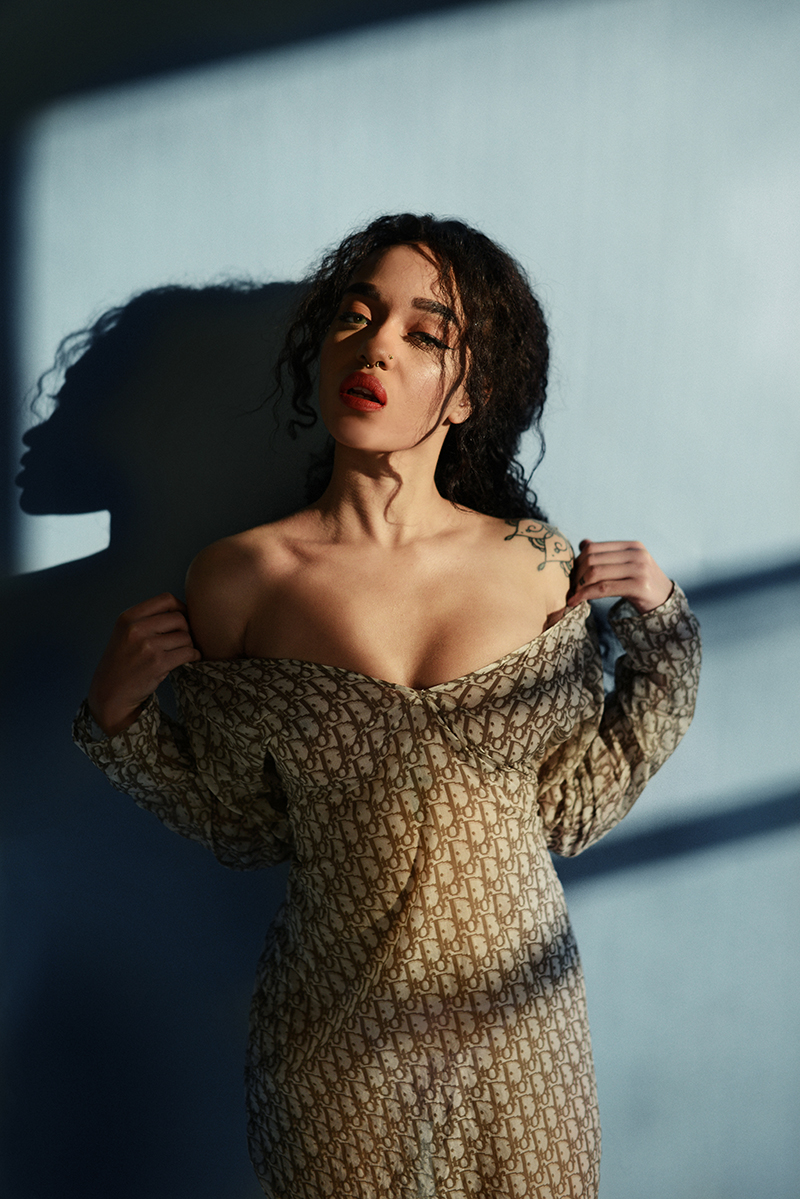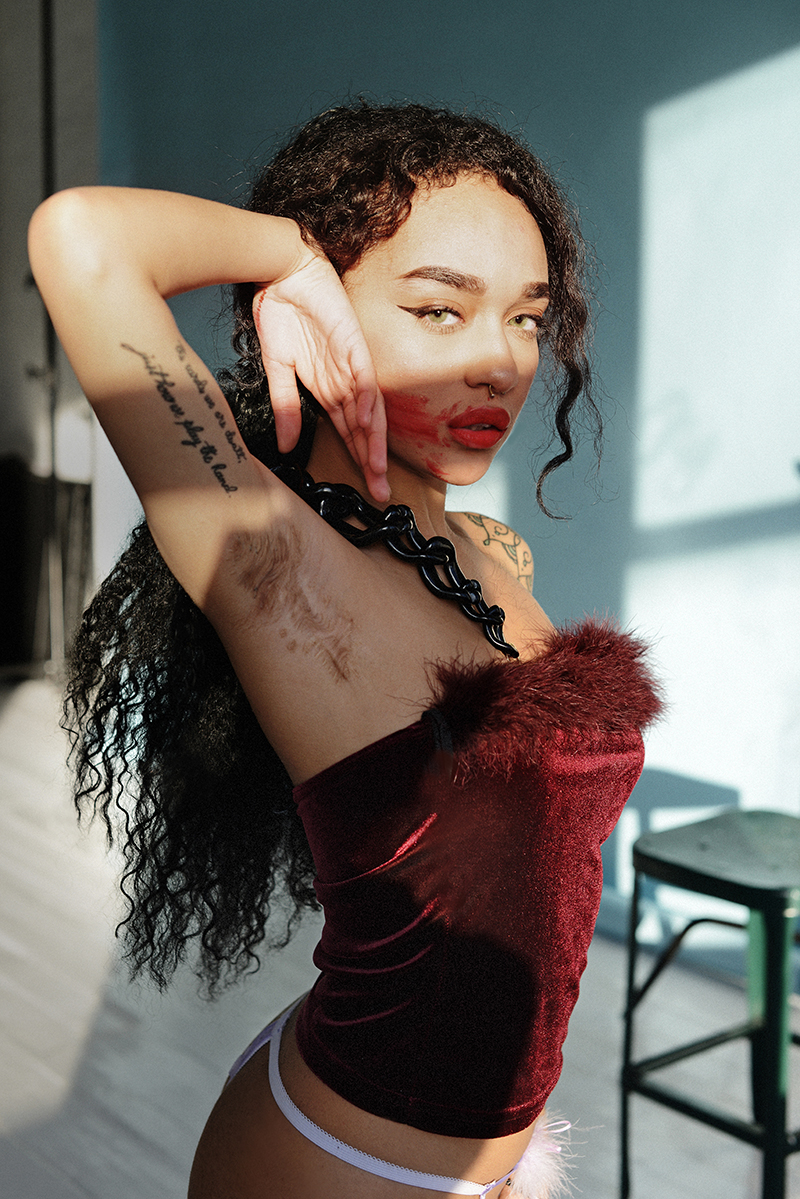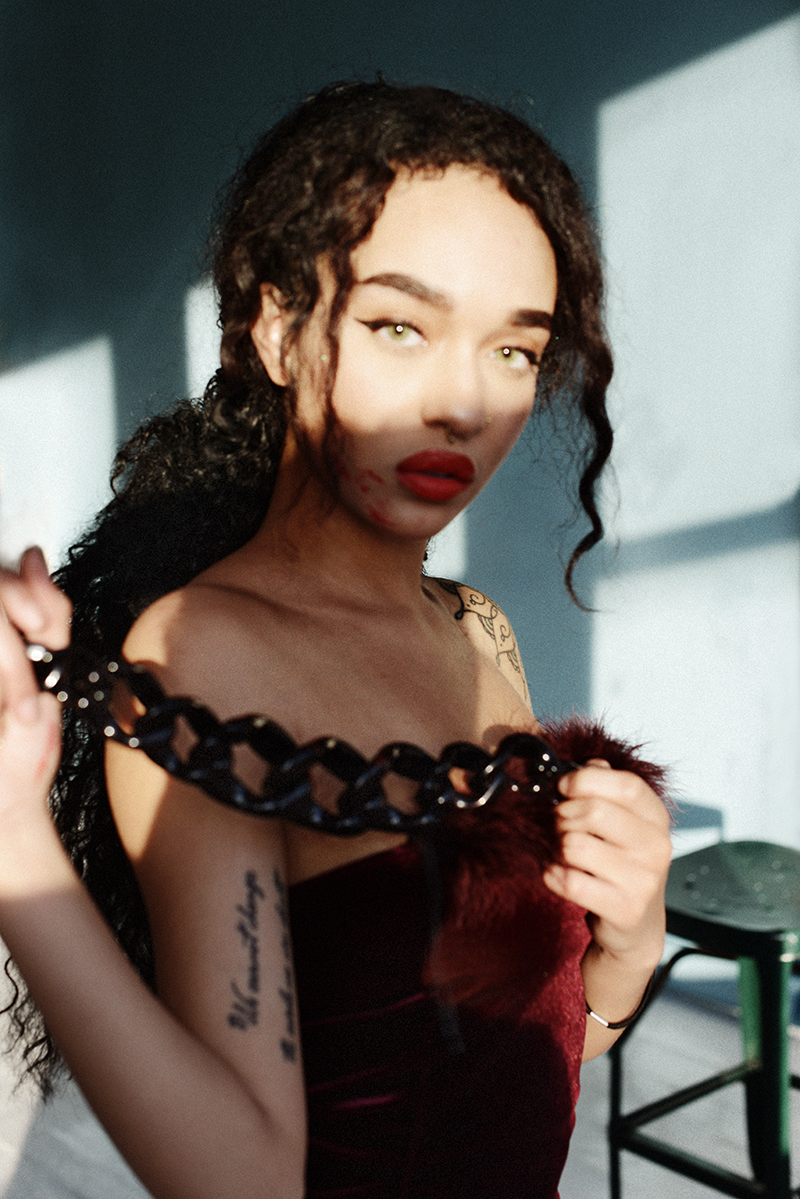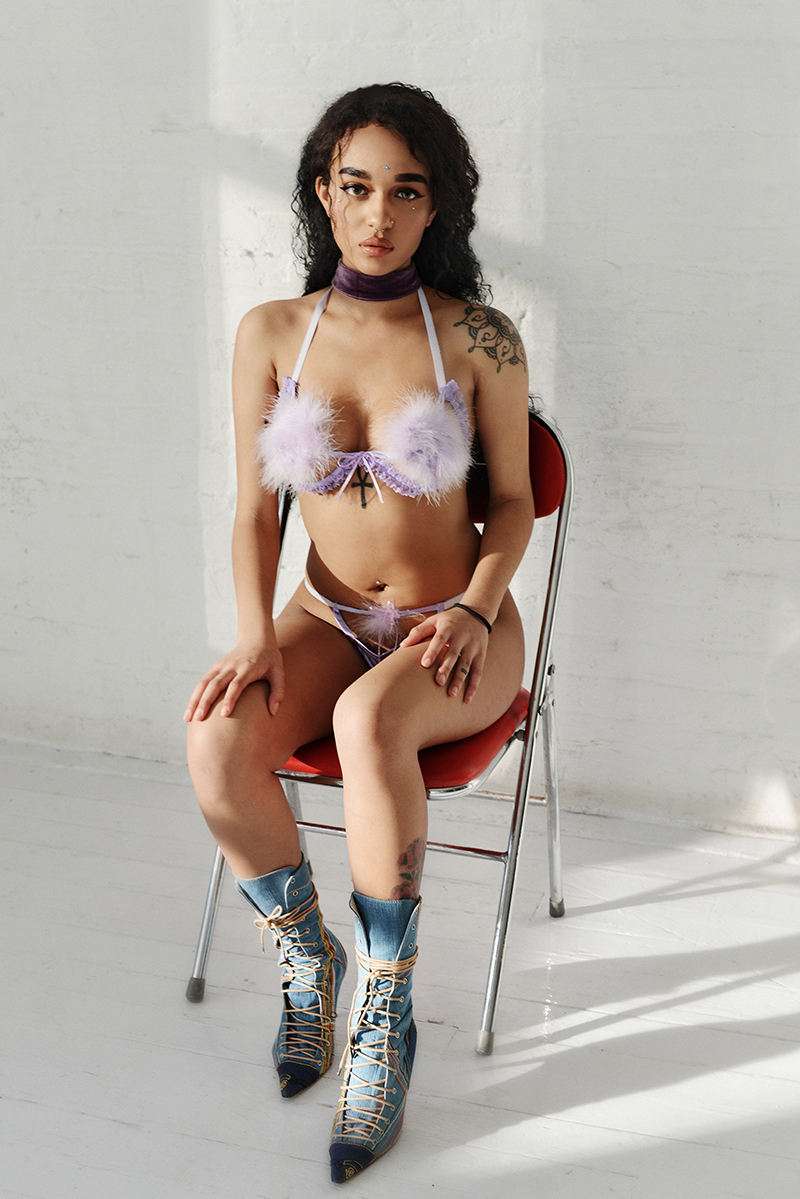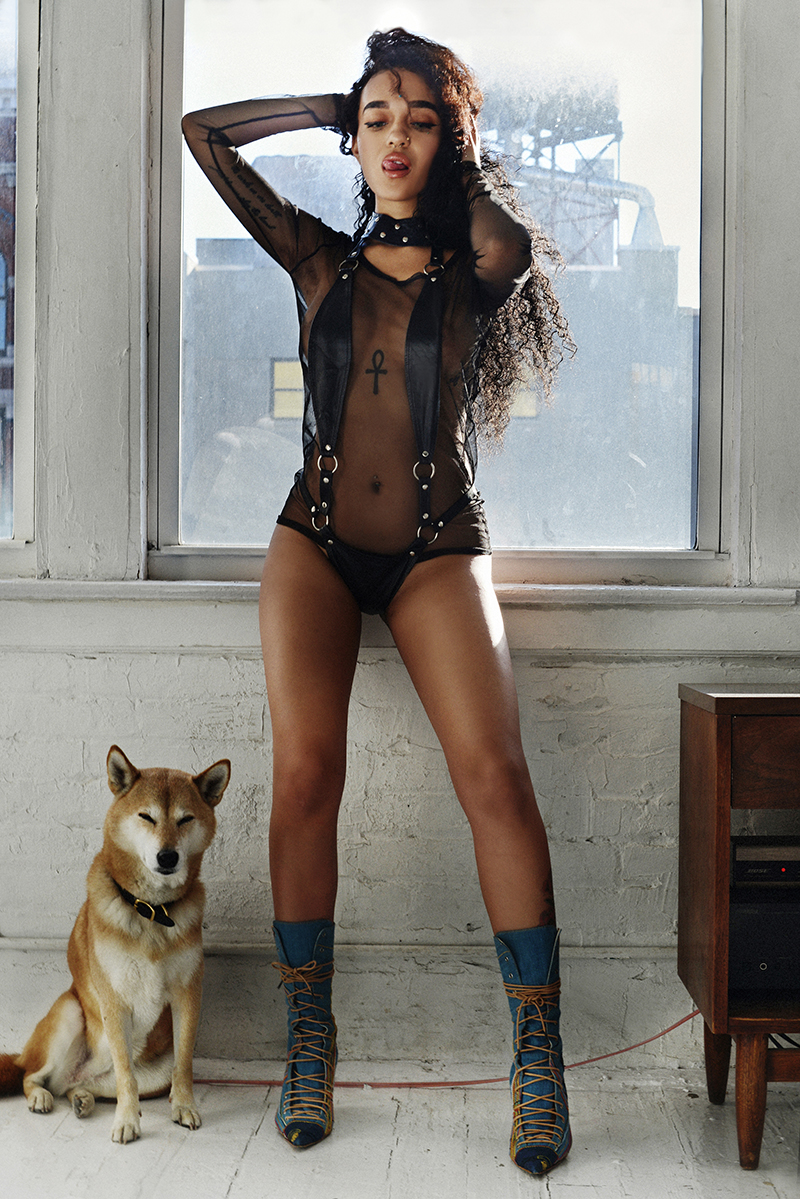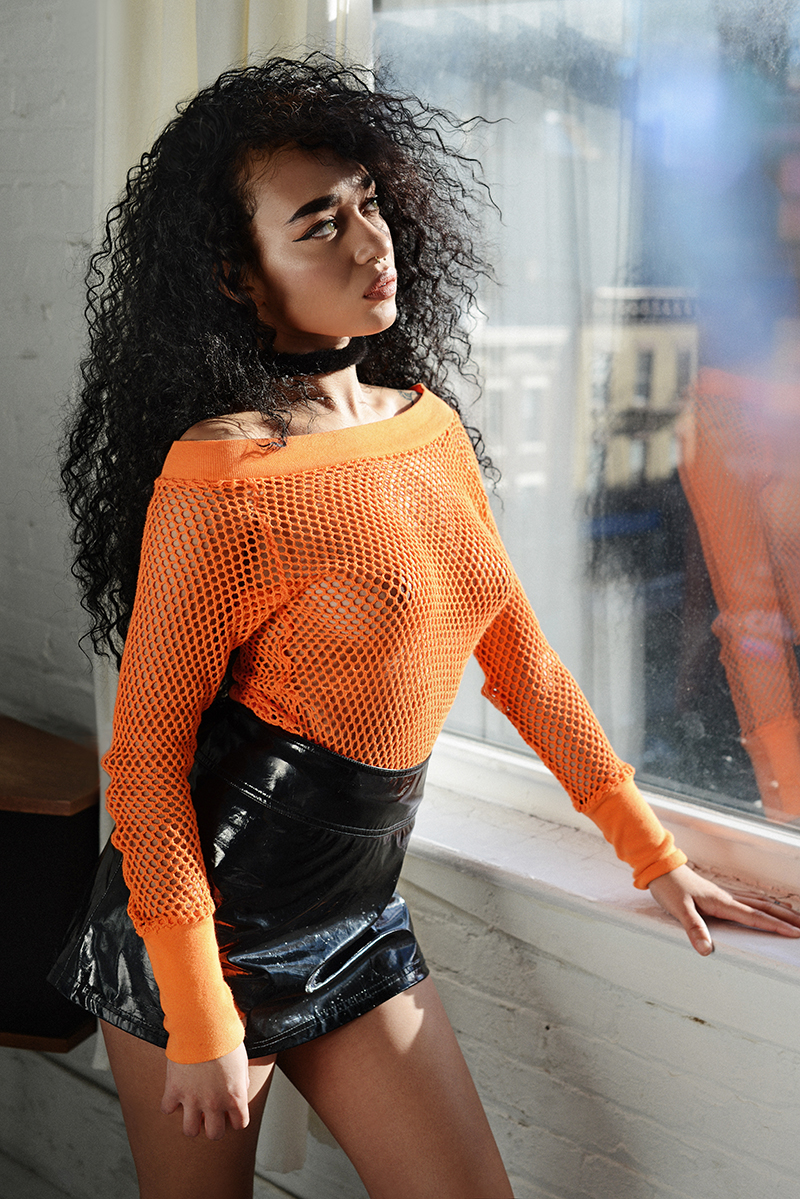 photos / Anna Bloda
All clothes @blodaschoice collection.