It's been three years since Lauren Jauregui embarked on a career as an independent with the debut single 'Expectations' marking her departure from a previously strict girl group allegiance and a departure that has redirected Jauregui towards a different creativity. The elasticity of the track revibrates through Lauren's candid note to self and implies a beleaguered sense of expectation—paving a new trajectory…while successfully redefining an image.
Fifth Harmony was the charger solidifying an artistic connectivity and shaping both a sound and an unwavering self-belief as noted by Lauren through our chat on Zoom. It was almost a decade ago when Ally, Camila, Dina, Lauren and Normani graced the X-Factor stage to a widespread public acclaim shaping the beginning of a new style of female empowerment. Through thick and thin Fifth Harmony has helped to reimagine the girl group aesthetic via a fiery agency and an unmistakable autonomy. The official home office advocates.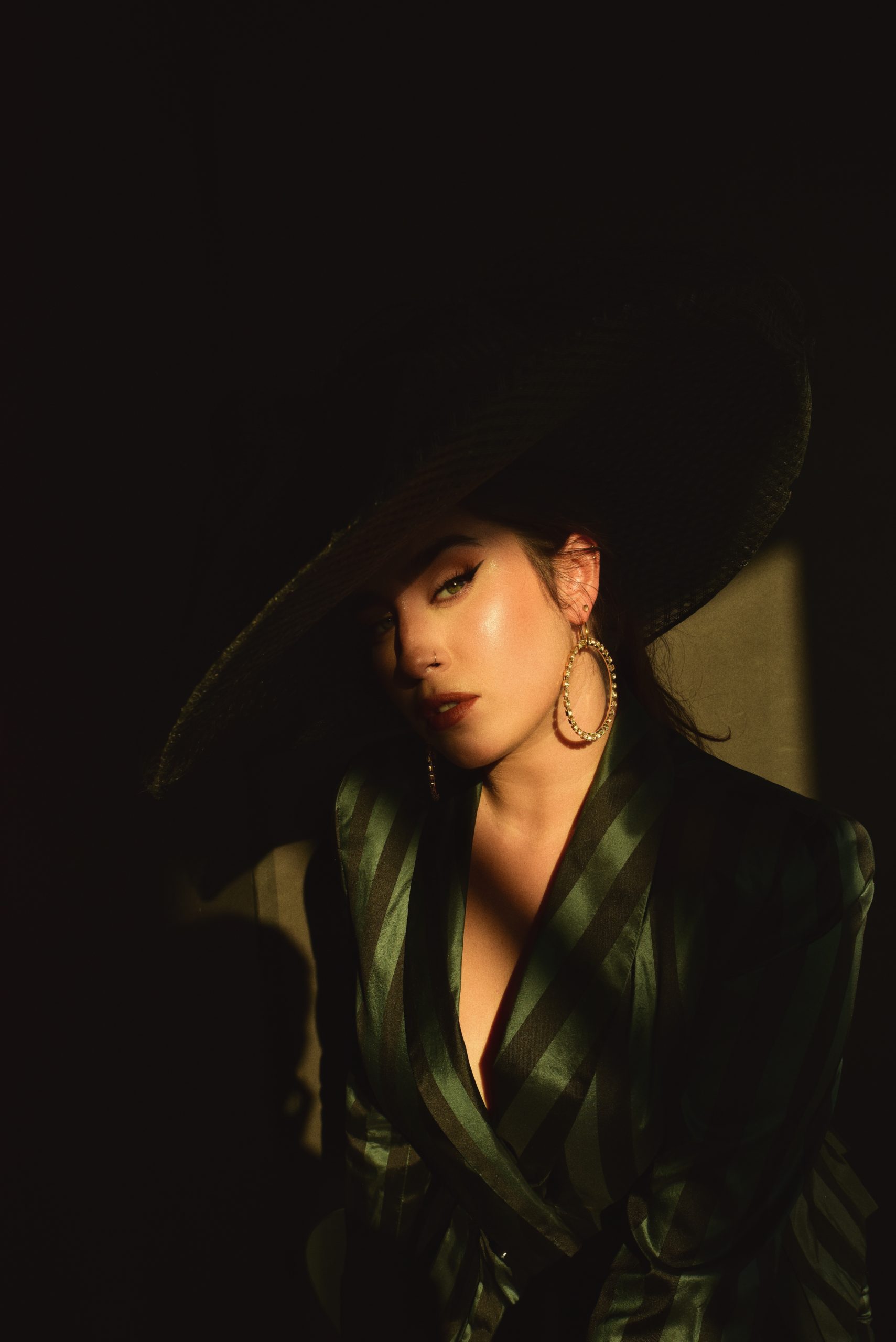 Look, GUCCI. Earrings, LARUICCI. Hat, Vintage.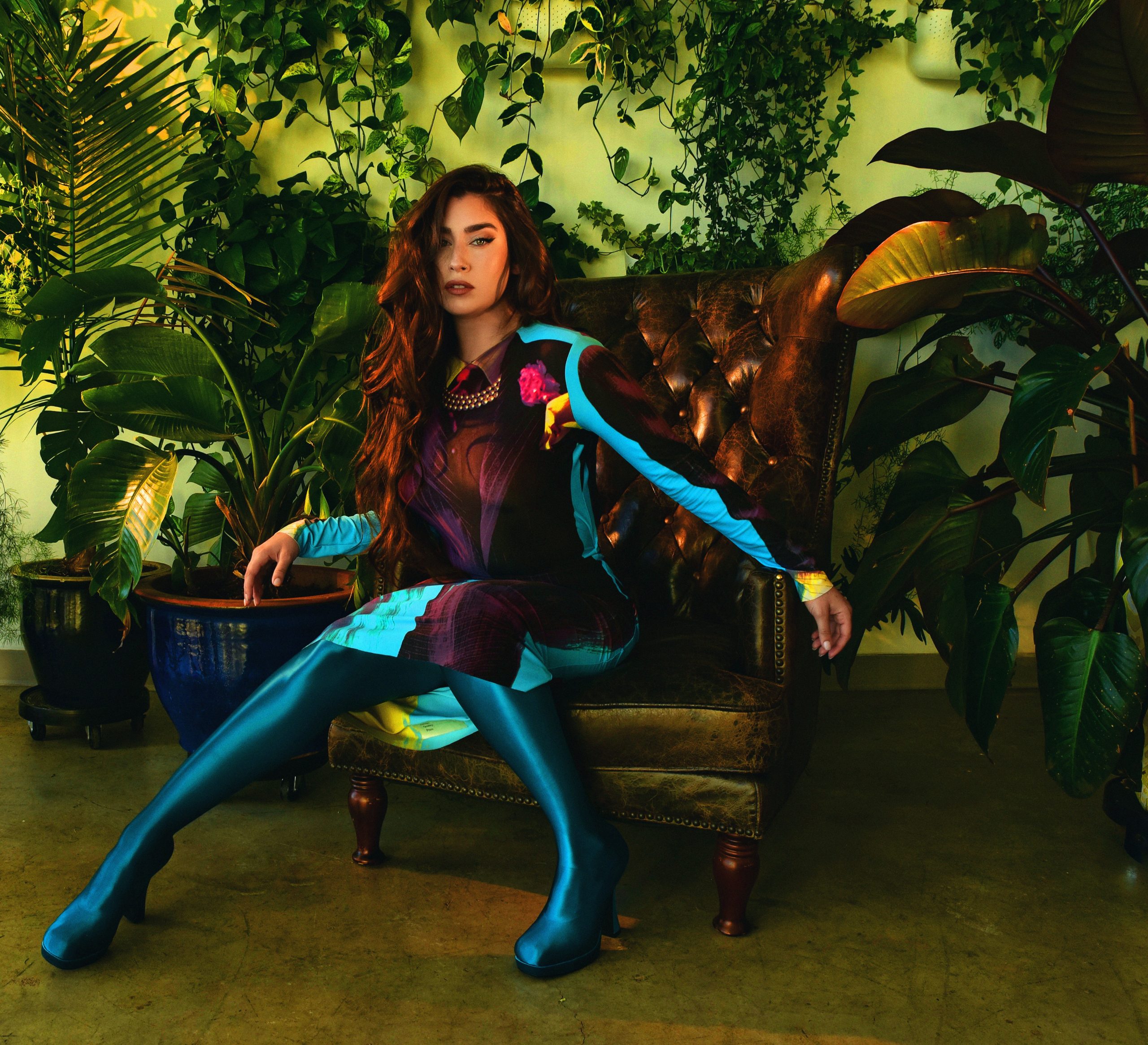 Dress, JEAN PAUL GAULTIER. Boots, JEFFREY CAMPBELL.
"My grandma would always tell me, you're gonna sing for Simon Cowell."
Was the shared childhood memory that surfaced after tuning in to American Idol on both Wednesday and Thursday nights; and 16 being the age when Jauregui's dream finally began to blossom, with the next five years being noted as the education that was necessary for grappling with the industry. After the groups initial split…Lauren's opinion towards success shifted and was redefined as being the expression of a unique creative vision.
Prelude…the autumnal canvas featuring the six tracks that articulately describe an emotional potency confront a fragile state of mind through aquatic rhythms and a reflective self-commentary resulting in a Jackson Pollock.
Loneliness, uncertainty, and the little voice inside of us were all characters that intermingled with each other through a rhapsody in turquoise, further imbued by a steadfast self-affirmation. The melancholia voiced in the tracks are tempered by the swagger provided by 6lack and Vic Mensa who are also featured.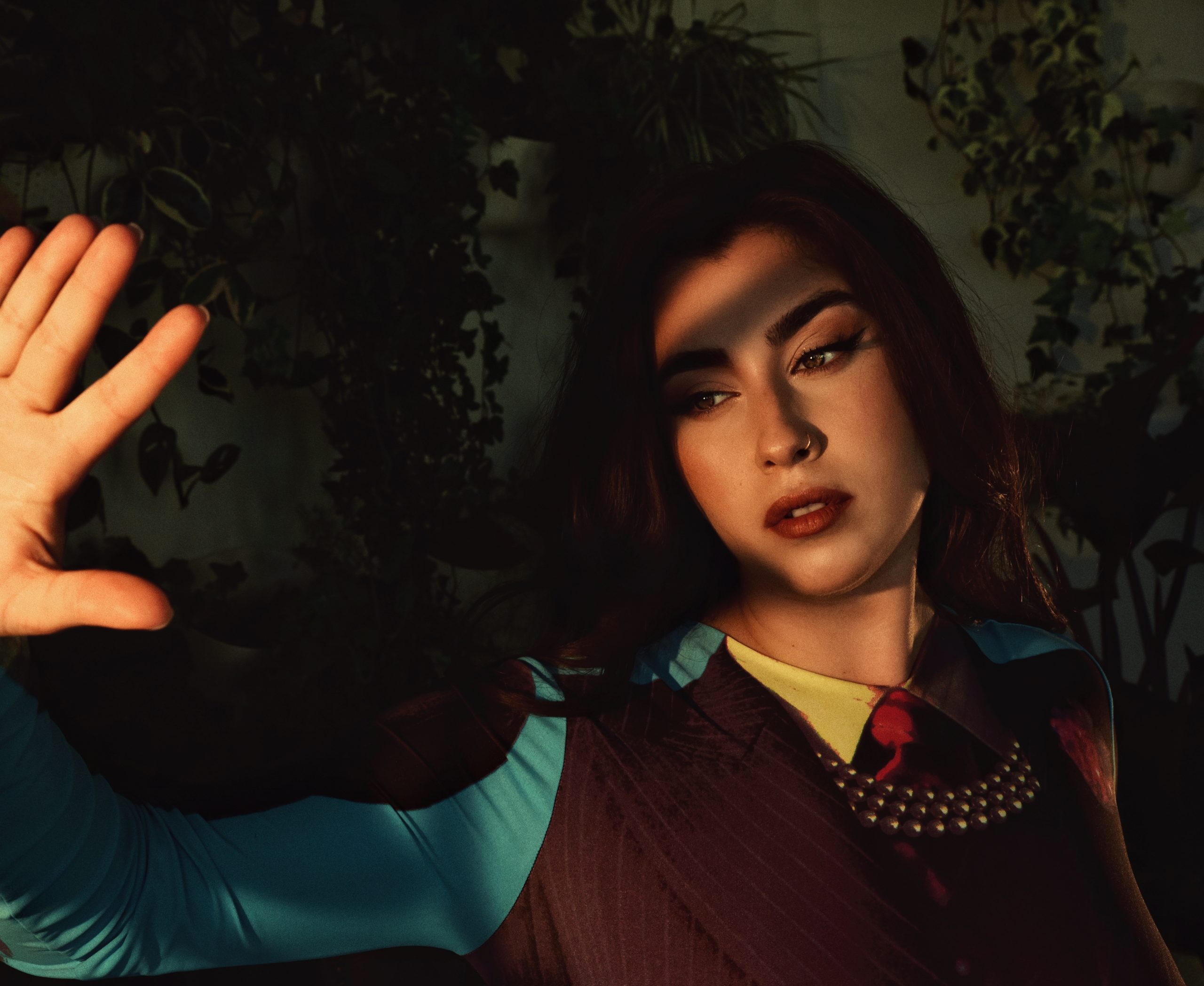 "Scattered definitely alludes to the times."
Explained Lauren whose gust of wind rattles the leaves while commenting on both a state of mind and a society with a cerebral chaos that allows for greater relatability.
Conversation with nuance was the recommended prescription to potentially remedy the divide between communities in the grander scale of Lauren's music and a heightened awareness is ultimately the message that prevails through this seasons EP.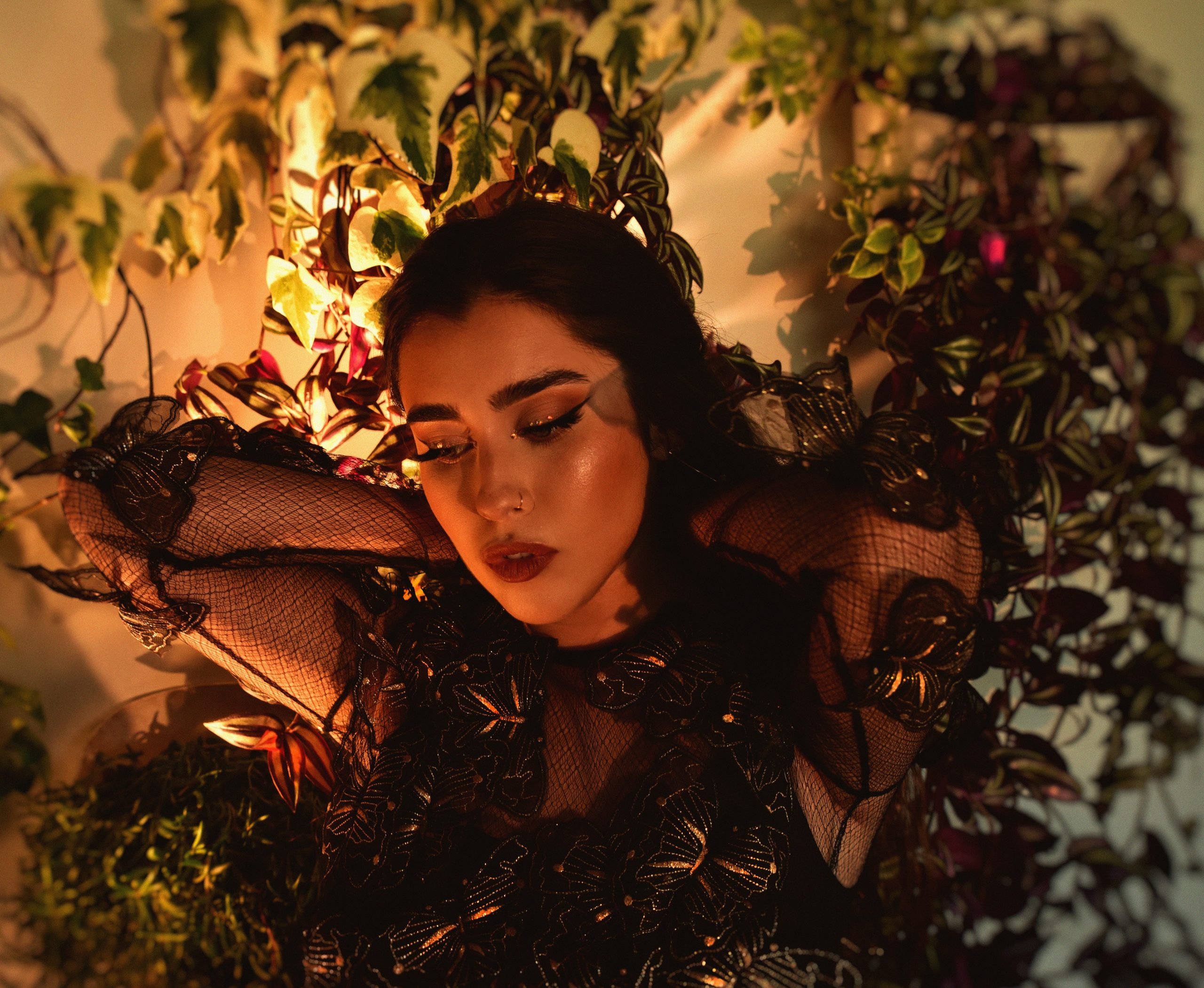 Dress, GENNY. Earrings, LONDON JEWELERS.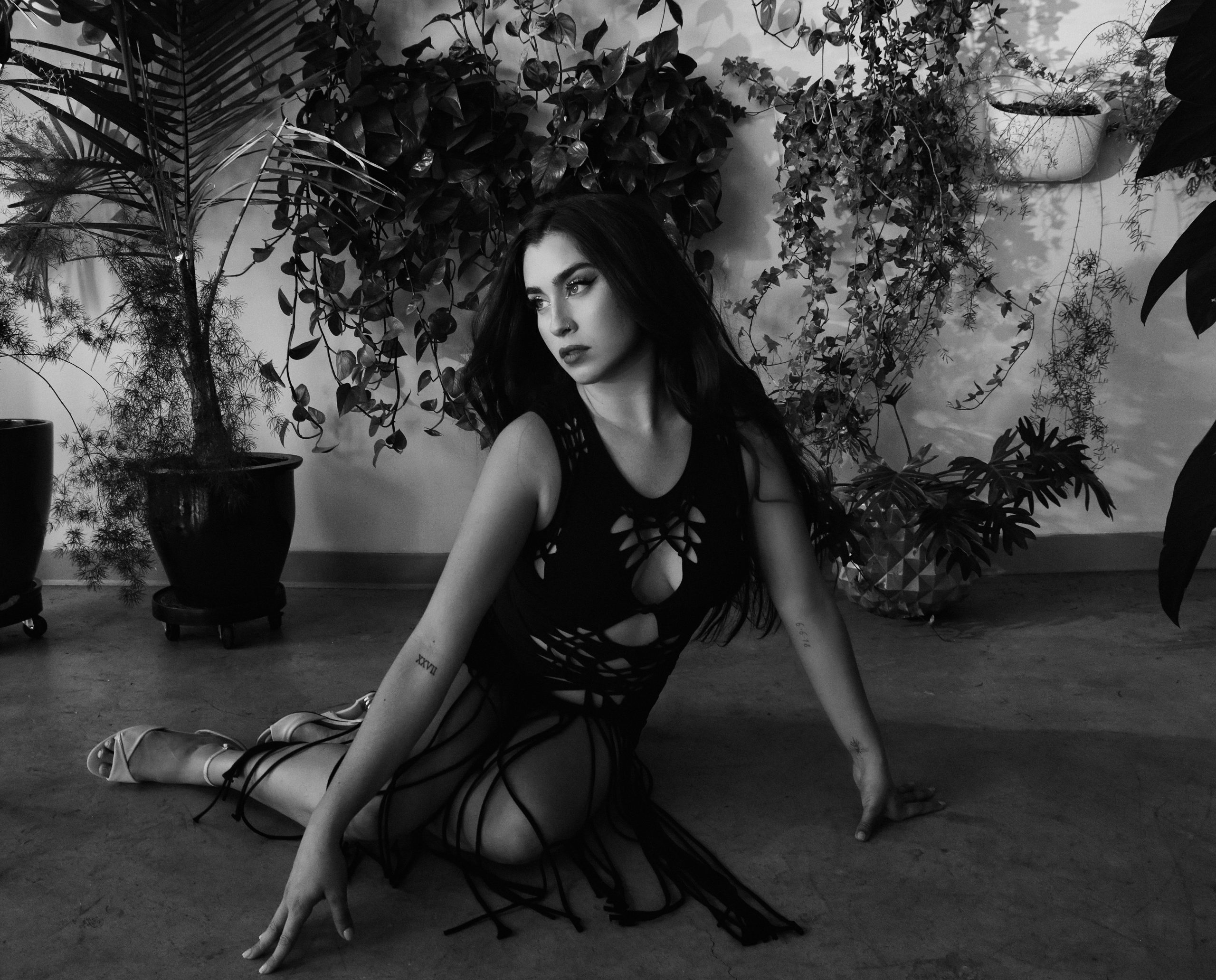 Dress, JEAN PAUL GAULTIER. Shoes, JEFFREY CAMPBELL.
"In the age of the Internet…I think there's a difference between reading information and receiving information."
Jauregui cited on how we all can do better…
"I'm a f***ing human and if I'm going to be surveilled there has to be an understanding that we're not perfect."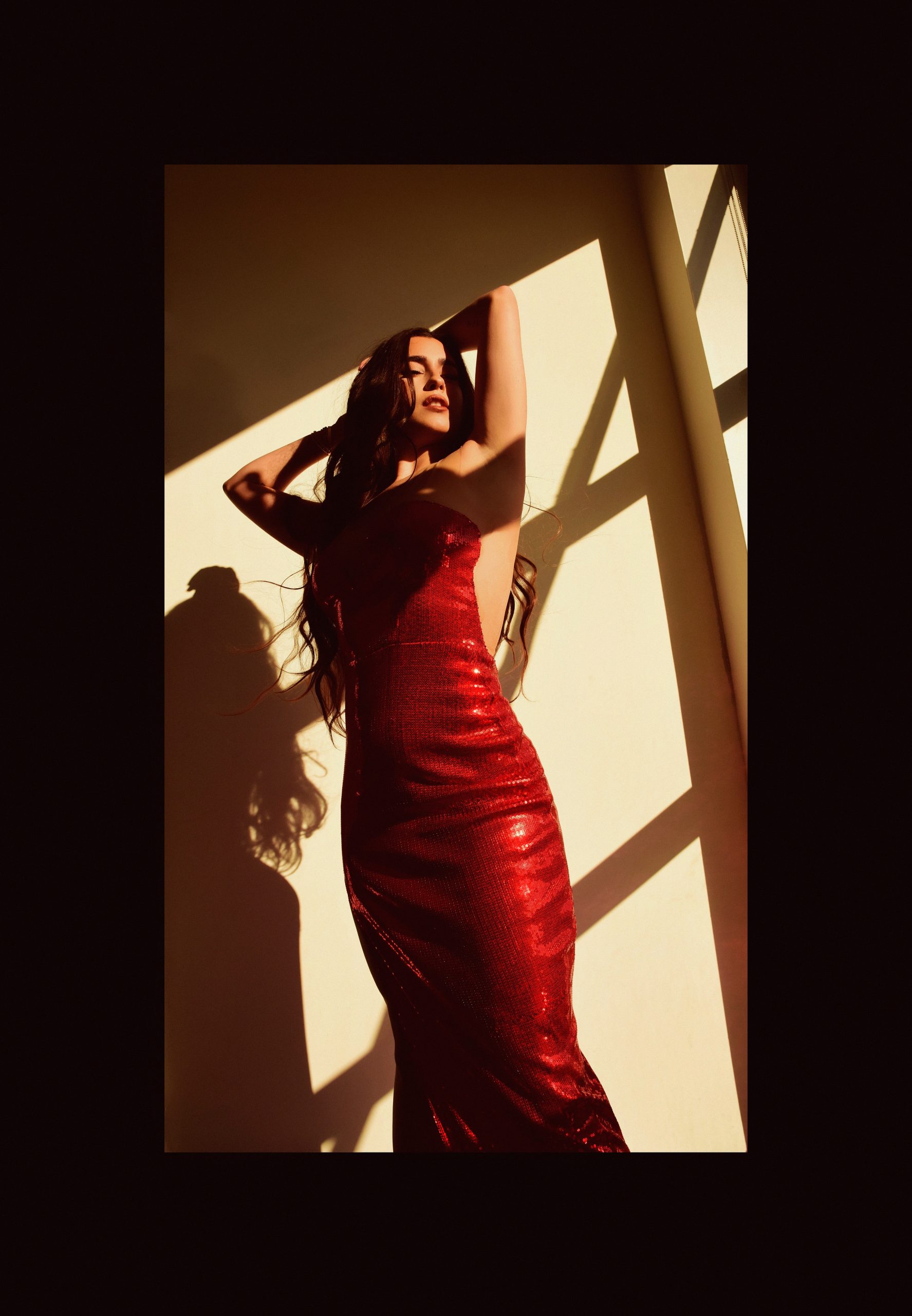 Dress, ADOLFO SANCHEZ. Jewelry, LONDON JEWELERS.
The skeleton for Prelude is beset upon an idea of emotions that morph and shapeshift without a distinctive clarity into a mutated sub-genre of rnb that is linear with similar enactments that are currently being voiced…where a new tone is explored and melancholic themes are being used as a sonic paintbrush.
Adding to a discography, this EP dives a shelf deeper causing greater space for fluidity and experimental prose.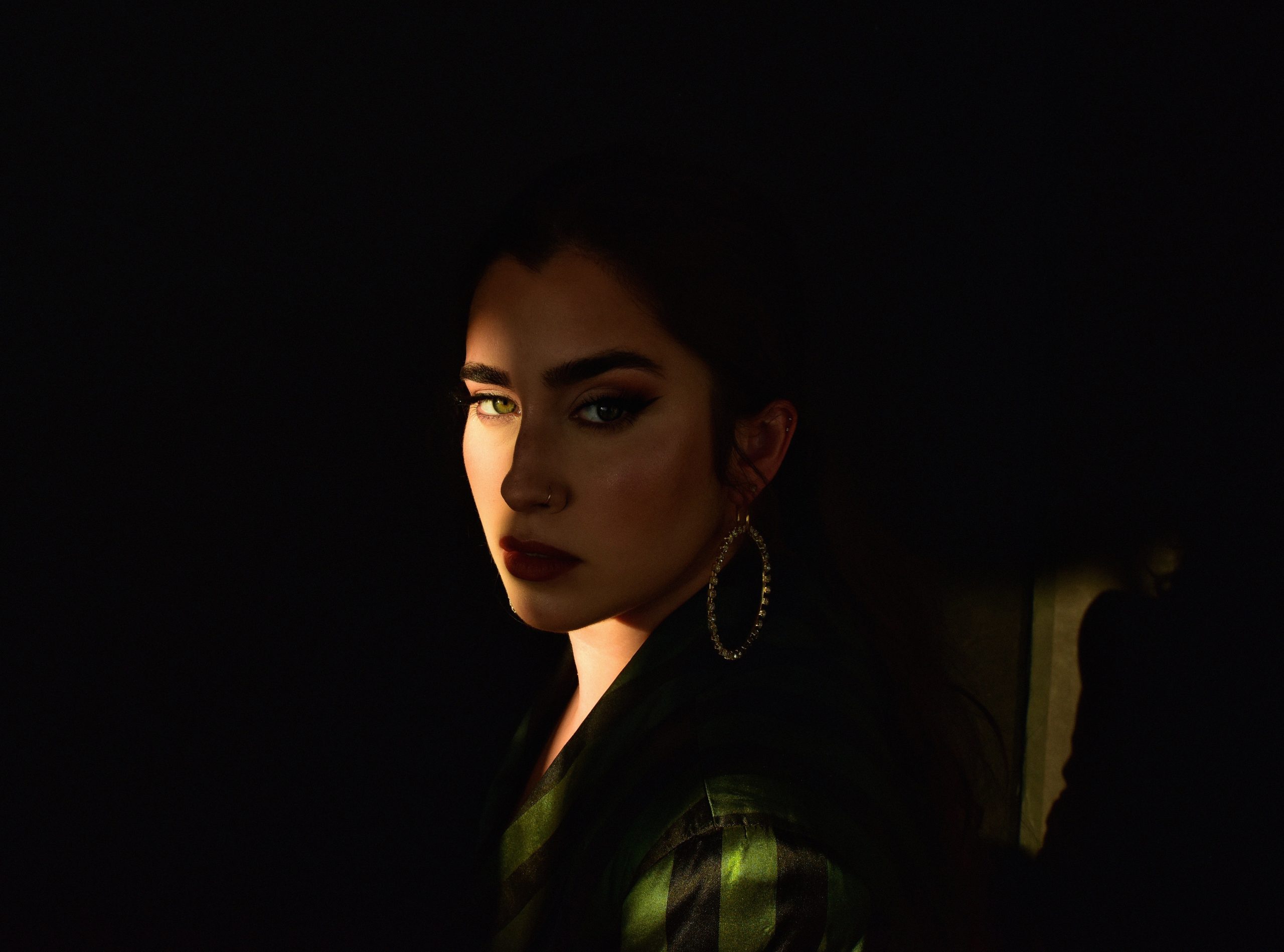 CONNECT WITH LAUREN JAUREGUI:
Styling intern / Meekah