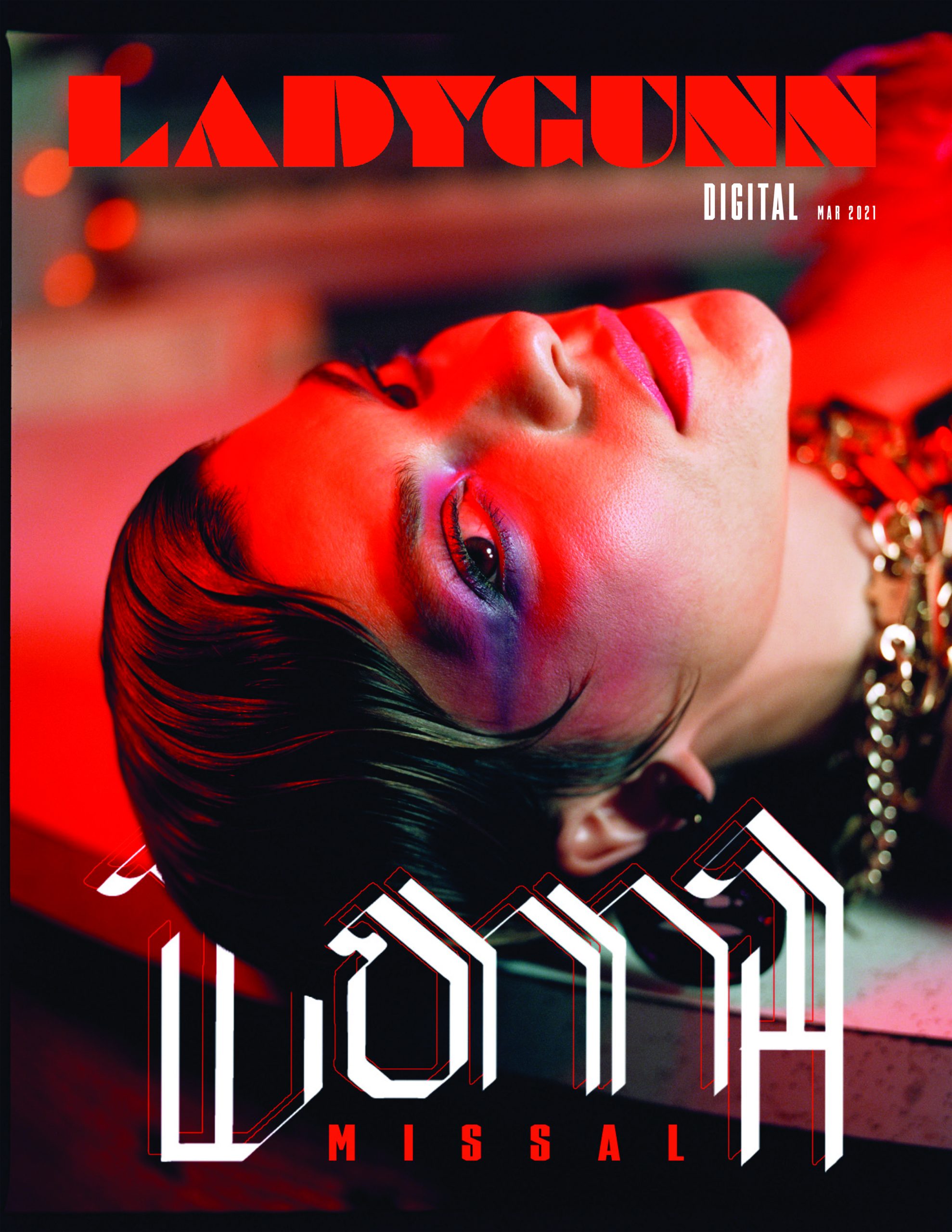 Donna Missal and I have both just moved. There is upbeat tiredness that lingers in our voices as we begin our conversation talking about fridges. She just had an icebox delivered in the wrong size and now it's just annoyingly sitting in her house. In a fit Marie Kondo would be proud of I declare, "Get it out! It's just going to haunt you."
"I know," she sighs. "That's how I feel about it, like it's not my fridge."
An hour before our conversation I take a listen to Donna Missal's new track  'sex is good (but have you tried)', and am caught off guard with emotion. The song is a slight departure from the raw, soul rock-infused powerhouse vocals Missal is known for. I click on the preview link from her management and expect to be filled with a sexy rage that makes me want to put on my favorite sunglasses and boots and just strut anywhere. And I'm ready, then the track fills my insides with a gentle introspective nudge that feels like a question from God asking, "Sex is great, but have you ever tried fucking with yourself?" 
The song felt like an invasive reflection of myself, naked and alone, staring into the depths of my soul and embracing it all. I cry when I tell Donna about my experience.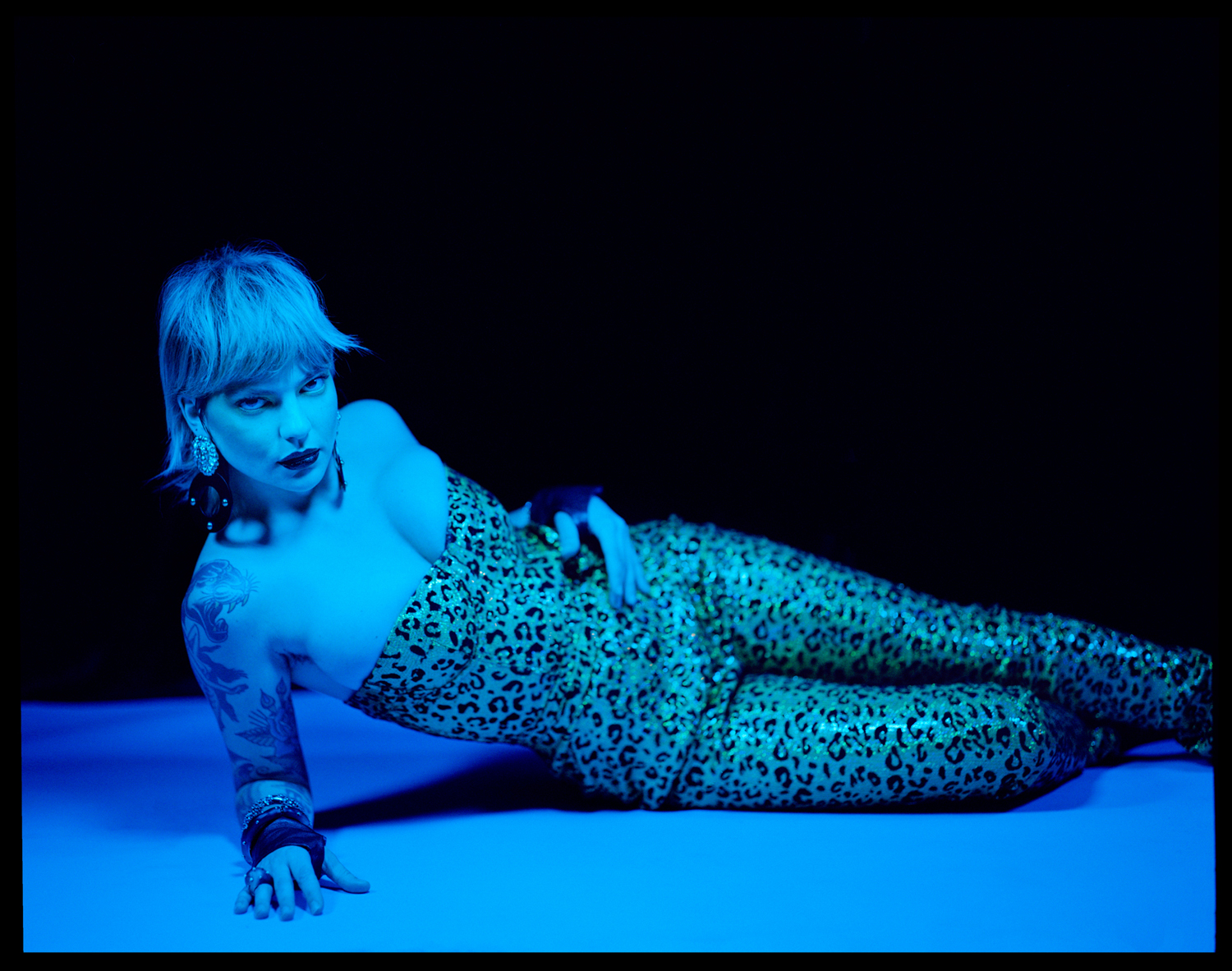 Catsuit, Cheng. Eyewear, Gloss. Earrings, Vintage TheHouseofPhil. Bracelets + Ring, Alexis Bittar. Gloves, Jane Hruska.
"I feel like the missing spoken component of accepting whatever you've got going on at the moment," she says, "is what you have beneath the surface of yourself. Acceptance comes with so much ease and joy. If you haven't gotten to that underneath, then it's all about that surface stuff. The proverbial cumming, but you're not going to really– you're never going to orgasm from life unless you've gotten beneath that first level. It's hard because that's where the icky stuff lies. That's where the root of things are. The heart and the grime, the meanness and emotionality. It's underneath."
2020 did a lot of things to mankind. For the first time, I think we used our global consciousness to ask, "What are we doing?" The 21st century has been so fast, so furious, and hard to keep up at times. Those questions didn't seem allowed or even entertained in the modern age until now. For me, I felt forced to address a lot of things that were hidden under layers of busyness. I got to know myself a little more and that was just one more step to loving myself more.
"I felt really, really good when I was writing it," she says of 'sex is good (but have you tried)', "I was spending so much time with myself and just felt really good. I hope that people can remember that isolation is not synonymous with some negative, self-shrinking experience. It actually is how you expand as a person, by spending time isolated with just you and your own thoughts, not being influenced by anything on the outside. That is real, [and] it's very important. And like, that's where I was when this came together. I had just spent months and months just getting underneath my own skin. That's why the lyrics came to be. I felt very free and very much myself. And if that comes through in the energy of the song, like you said, if the song encapsulated that feeling, I'm very happy with that. I feel like that's enough for me in terms of what my expectations are or what I hope happens from here." 
The artist is known for wearing her heart on her sleeve. Missal's music has never been demure – it's loud and vulnerable, singing from a place that registers with the soul frequency. There is a range that can duet with both Van Morrisson and Macklemore fluently. A love, a deep throaty passion that scares and excites.
"The more intimate I can get with myself and my concepts and the things that I'm sharing," she expresses, "the more intimate of an experience I'll have with people who are connecting with it."
If Donna didn't do music, she would die. She pronounces this matter-of-factly, stumbling over her words, struggling to express herself any other way.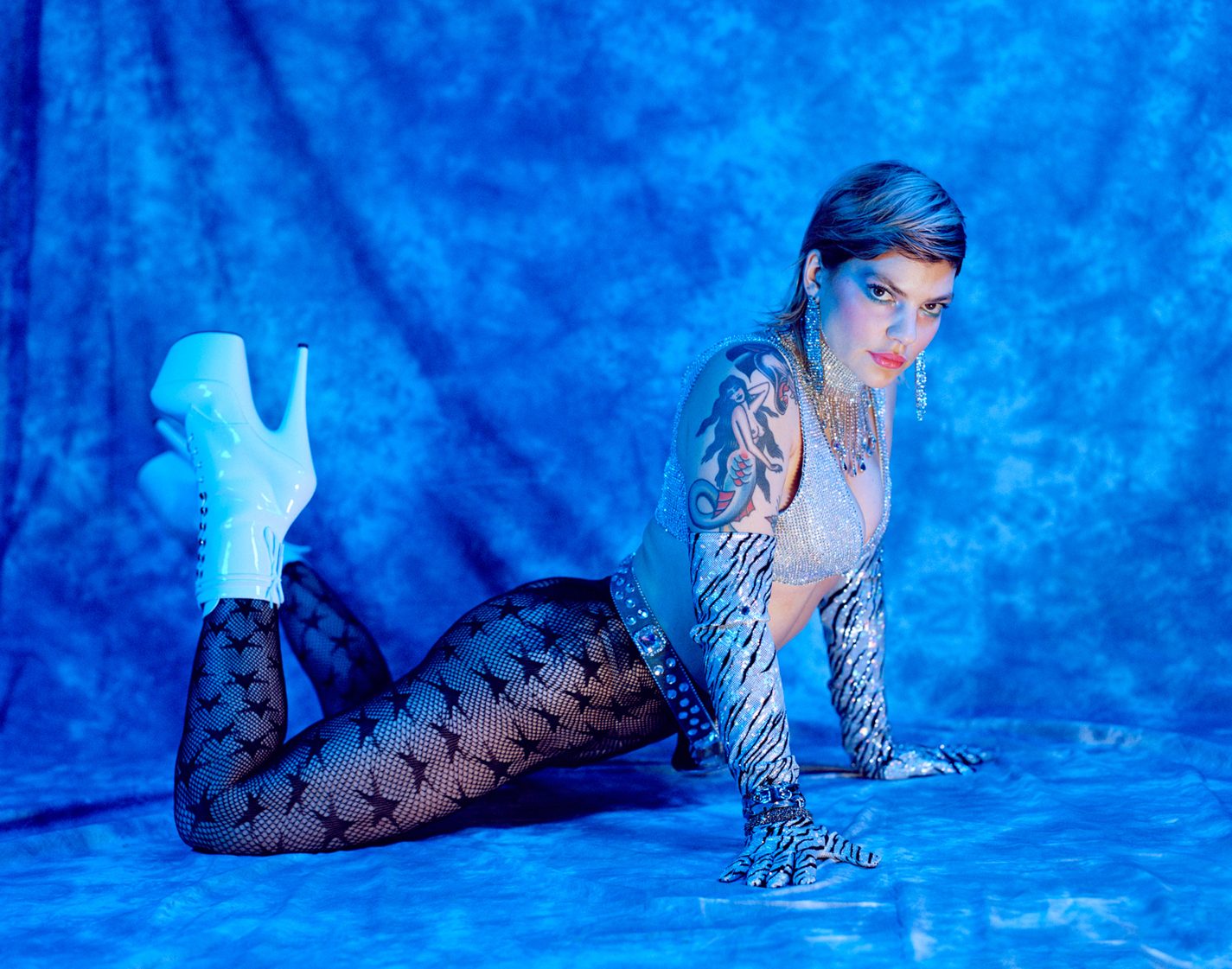 Top + Necklace, Jessica Jade. Earrings, GCDS. Gloves, Belt + Tights, TheHouseofPhil. Bracelets, Alexis Bittar. Boots, Pleasers.
"Making music for me," she explains, "is all about reacting to the thing that literally just happened. I tend to do that with the things that I make. I'm just reacting to the moment that I'm in, the way that I'm feeling in that moment and how I feel like delivering it in that moment. Once the moment is gone, I don't care."
When I mention an item I'd read in a press release about her family history of music, there is an awkward hesitation to even discuss it. It's a subject she has struggled with for her whole career. She's uncomfortable, not wanting to promote any sort of imagined stereotype that anything she had was handed to her. It's an uncomfortable position to be in, I assume. In today's world of wealth inequality and thinly veiled trust funds, Missal doesn't want to promote any of it.
"I feel like I've been talking about this since I started making music," she says politely. "Since I've started being given the opportunity to be interviewed, which is one of my favorite things because I love reading interviews from artists. I don't think there's a better way to get inside the head of someone's art or process but to hear it straight from them. So I really love doing this, but obviously, when you're starting out, that's the question. "How did you get started in music?" Well, I heard, "what is your family background?" and I feel like as I've gotten a little older I've noticed myself naturally reframing my answers to this kind of question, because the industry is so steeped in nepotism now. You just assume everybody's parents are famous and wealthy. I know my parents would have given anything to make this happen for me, but they couldn't."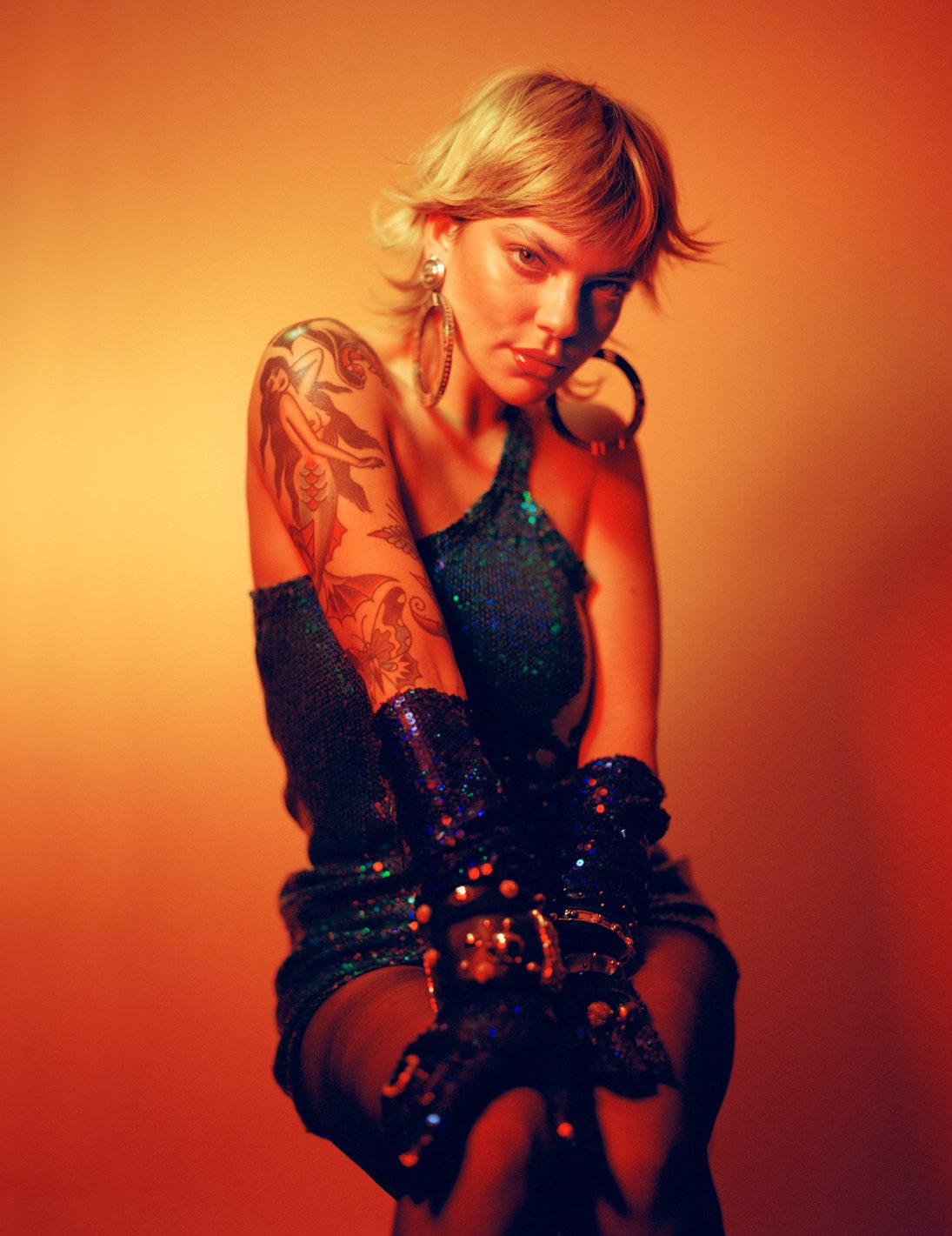 Dress + Gloves, Cheng. Earrings, Balmain. Bracelets, Alexis Bittar. Underwear, TheHouseofPhil.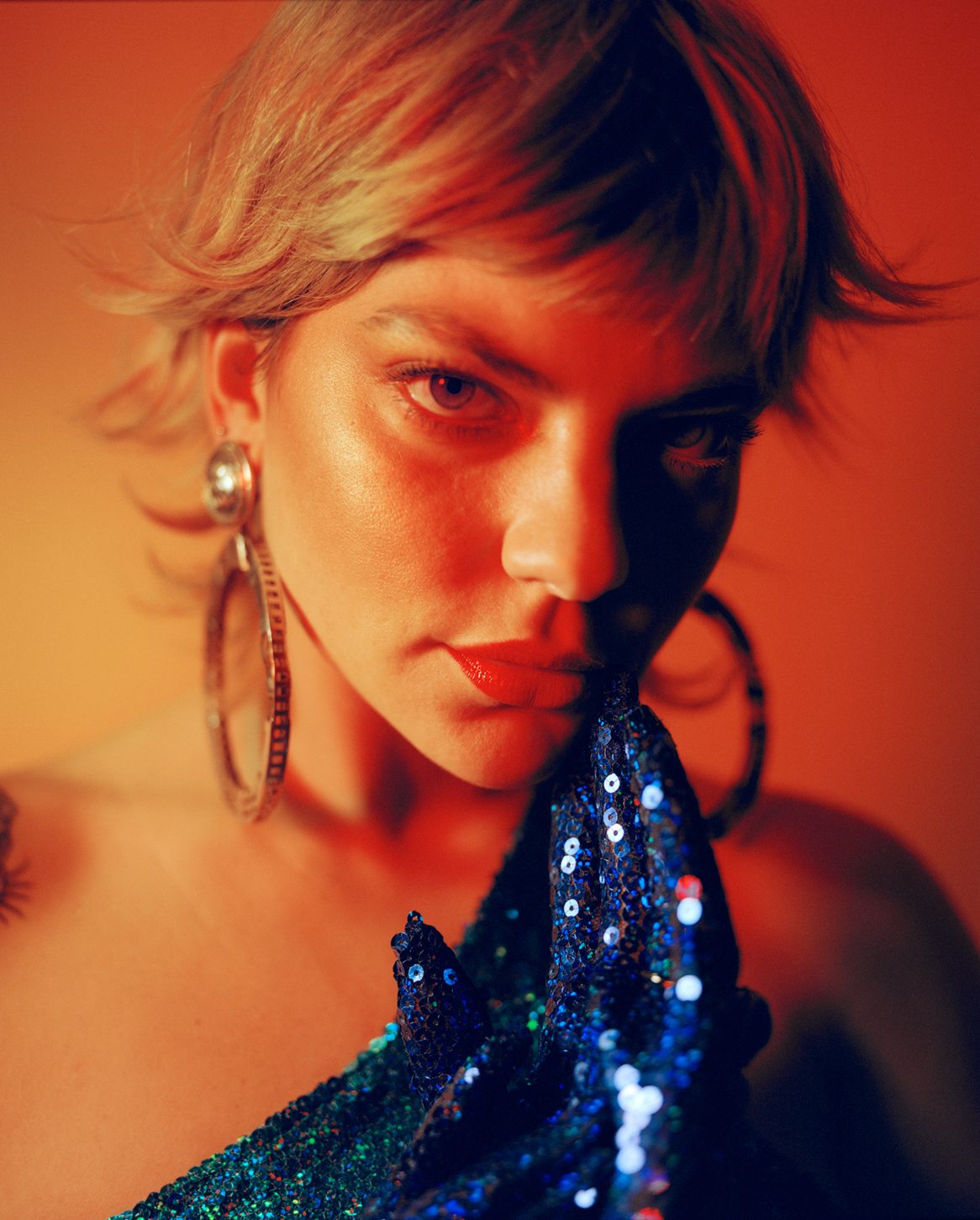 Missal hesitates, but shares more. "I was just busting my ass, a little kid making my own money. I remember times when my sisters and I were paying our mortgage for the family home because we had it. We have all been hustling forever. It's kind of the culture of my family. My dad was such a hustler. He was a poor kid from Chicago who moved to New York city when he was 18 to literally pursue his dream. He drove cabs. He moved furniture. He struggled and struggled and struggled and struggled until he met my mother and they struggled together. Then they just had children and made their life about their children. He was a producer and a writer and his claim to fame was he was the drummer on Billy Idol's "White Wedding". He kept his recording equipment in our basement. And that's how I got started singing. It was the most bootleg makeshift studio in a stinky rotting basement. That's how I got started. Singing was just like making these thrown-together little things. And I've just been doing it ever since."
Missal is one of the most self-aware people I've ever talked to. Her ability to conjure up the most psychologist-esque answer on a whim is one of her many talents. She knows who she is, she knows what she wants, and she knows that she has to work her ass off in order to achieve any of it. There is a deep sense of drive within Missal's words and it sings almost as a positive reinforcement for me: I can do what I set my mind to, I just need to work hard.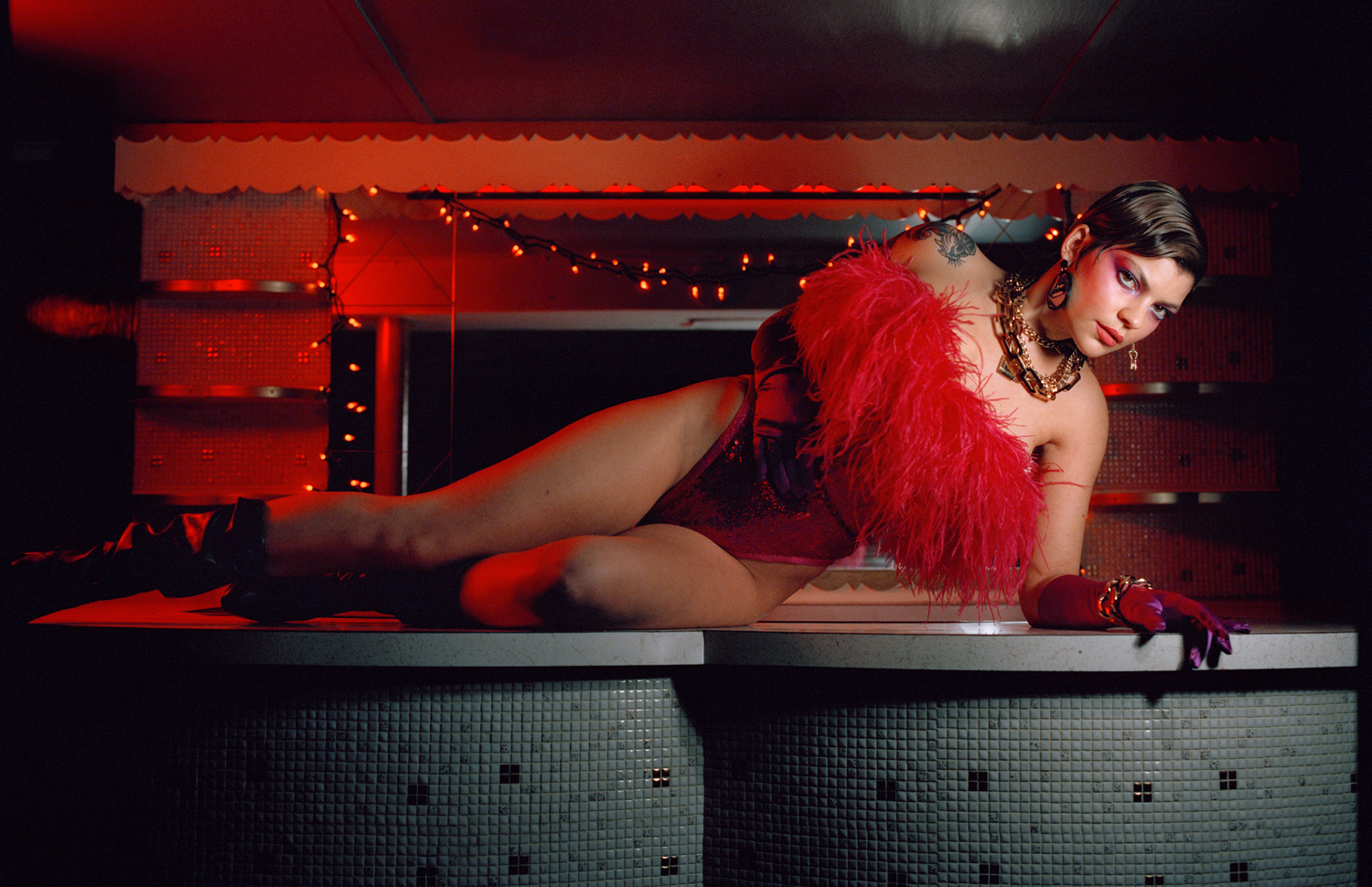 "That's the difference…I could have the rug pulled out from under me at any moment," she reveals, "I actually think that has so much to do with my drive and also the specificity of the things that I make. I'm grateful because I have no idea what kind of art I would be making if my circumstances were different, or if I were someone who always had the security of knowing I'm going to be okay, no matter what. I actually always have that feeling of like, one wrong move and I could be destitute."
It would be remiss of me not to mention that she is a bombshell because I think she is absolutely beautiful. But more than that, her voice is a powerhouse – it's reminiscent of all of the greats in a more innocent era of music. She could easily be molded to a record industry's dream simply by playing on sexuality, talent, and her stunning beauty. But she won't let that happen. 
"That's not even real," Missal says of record label molds. "That is completely, entirely perception – it's constructed. We want you to believe that that's how it goes and it is not. There's always been pressure when something works to just recreate, recreate, recreate, but I'm not interested in recreating. That's so boring. Like what, what does that do for me or for anybody else to just regurgitate? What's the point?"
There is the independence that comes from pulling yourself up by your bootstraps. Your art becomes yours to make it or break it. It becomes your everything. It's a jazz mentality of playing out the necessary key to finish out the song to perfection. It's your offering to the universe. Missal reminds me that struggle is sometimes necessary. Rock bottom is sometimes what you need to get out of the rut. And sometimes, the most beautiful art comes from surviving that struggle. As for her music, Missal says she is just doing what she wants to do because she can. 
"I think in every other project I've ever done, I've had so many very concrete intentions, and that framework has meant a lot to me in my creative process," she says.  "For this creative process, the opposite has meant a lot to me. To be able to just say I don't care. I'm having a really good time and I'm doing it unabashedly for the first time in my life. Frankly, if you don't like it, I love you, but I also do not care at all."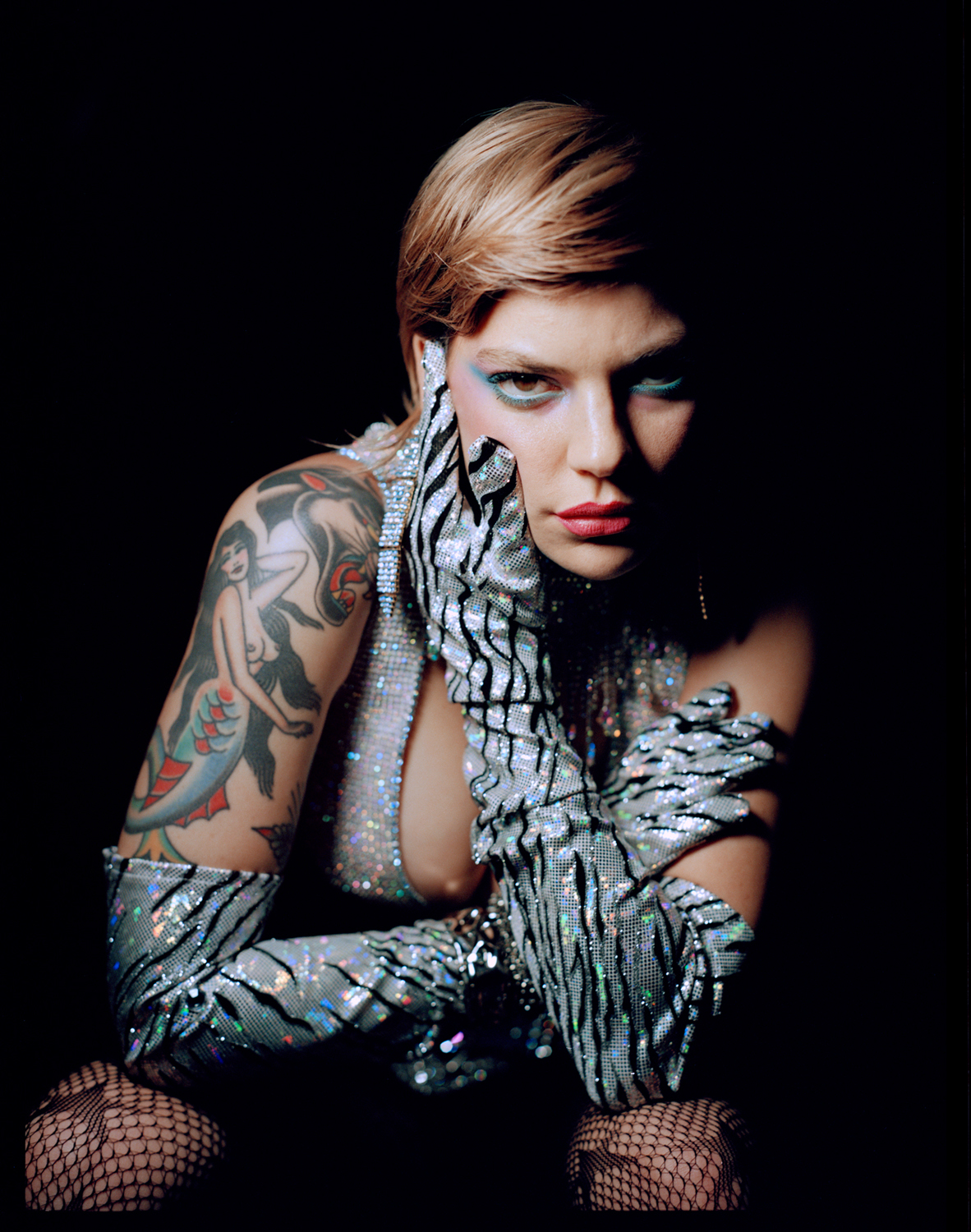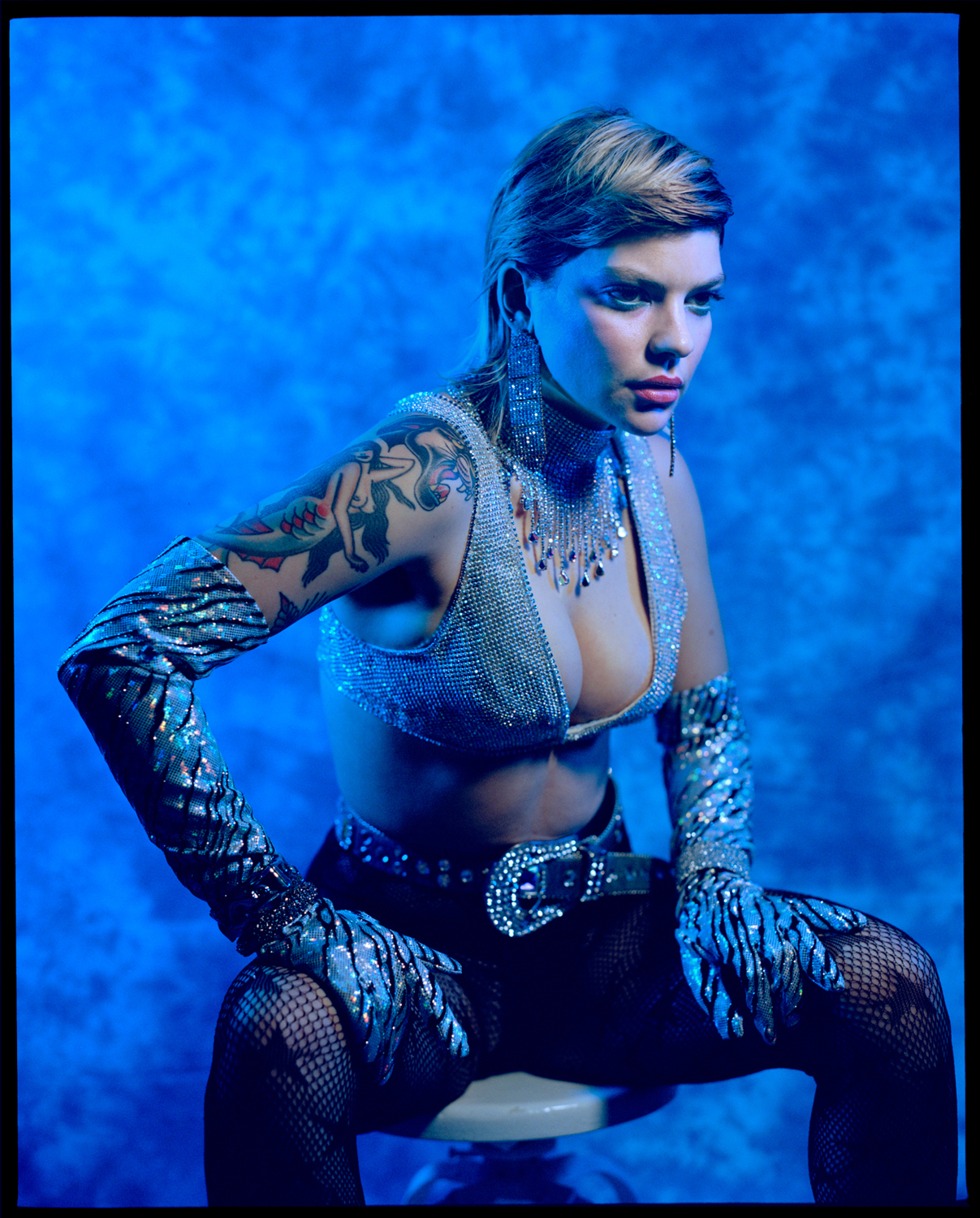 CONNECT WITH DONNA MISSAL
LISTEN | WATCH | INSTAGRAM
photos & motion / BABYHOUSE (@babyhousenewyork)
styling / Phil Gomez (@styledbyphil)
mua / Colby Smith (@colbymakeup)
hair / Netty Jordan (@nettyjordan)
story / Koko Ntuen (@kokontuen)