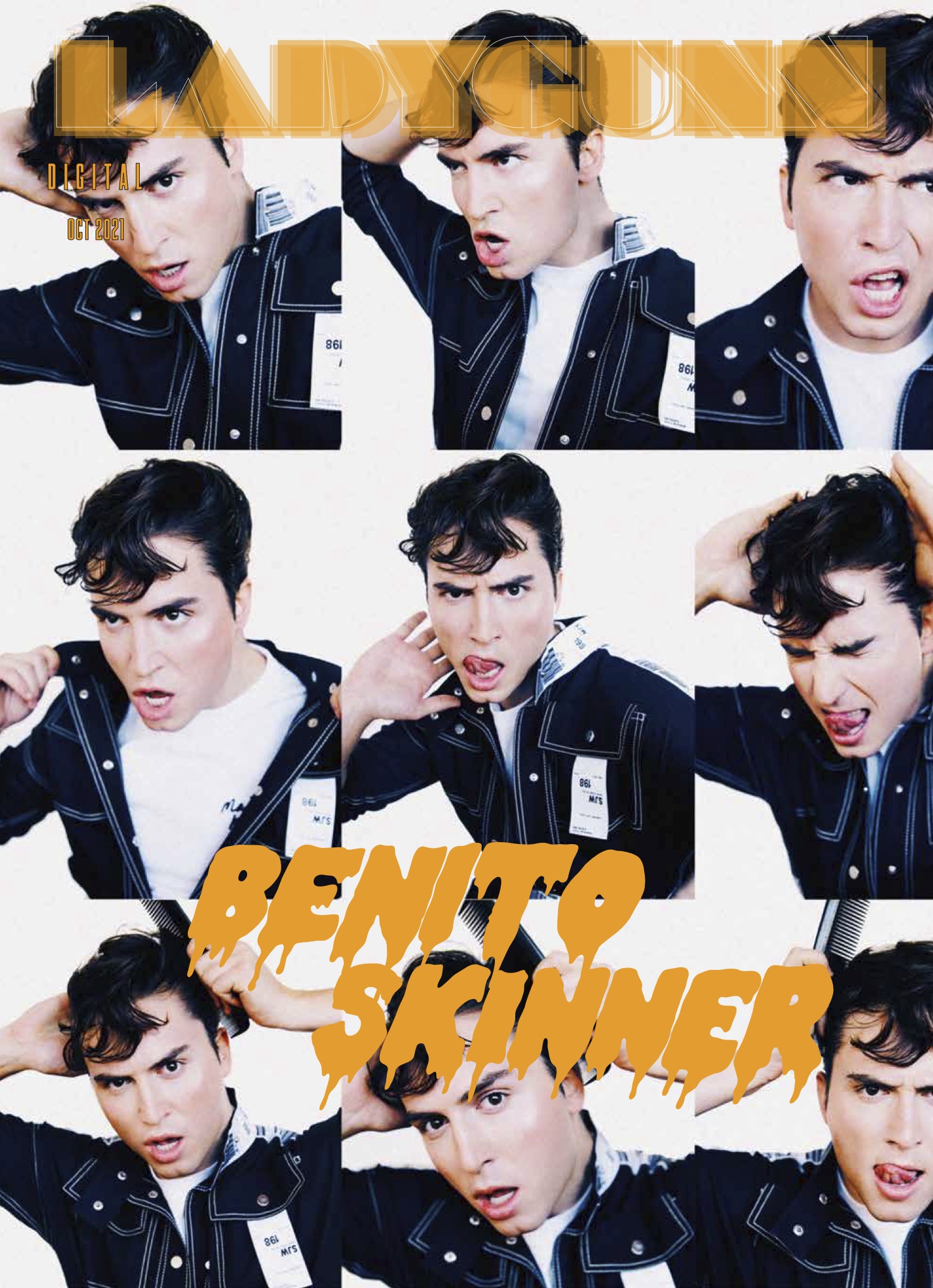 "What's an expression you find yourself using a lot?" I ask  27-year-old Tik Tok sensation Benny Drama.
"ADELE!" He says without giving the question a second thought.
"How would you use it…like is it when you come home and see a pile of dishes?"
"Yep! ADELE…"
Coat, Skirt, Socks, Bowtie + bag, Thom Browne. Top, Levi Campello. Eyewear, H0les. Gloves, Phallic Cunt. Boots, SYRO. Hat, stylist own.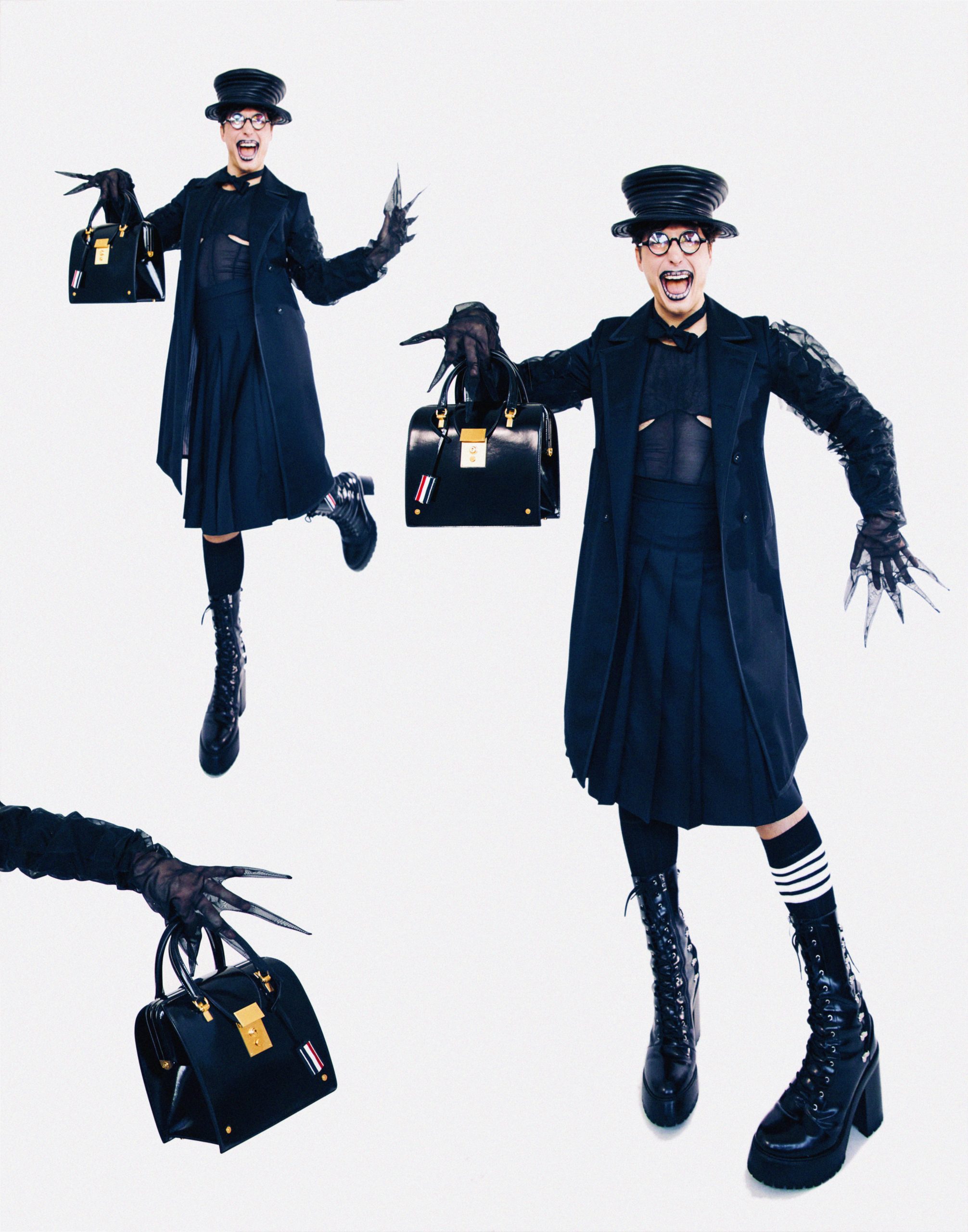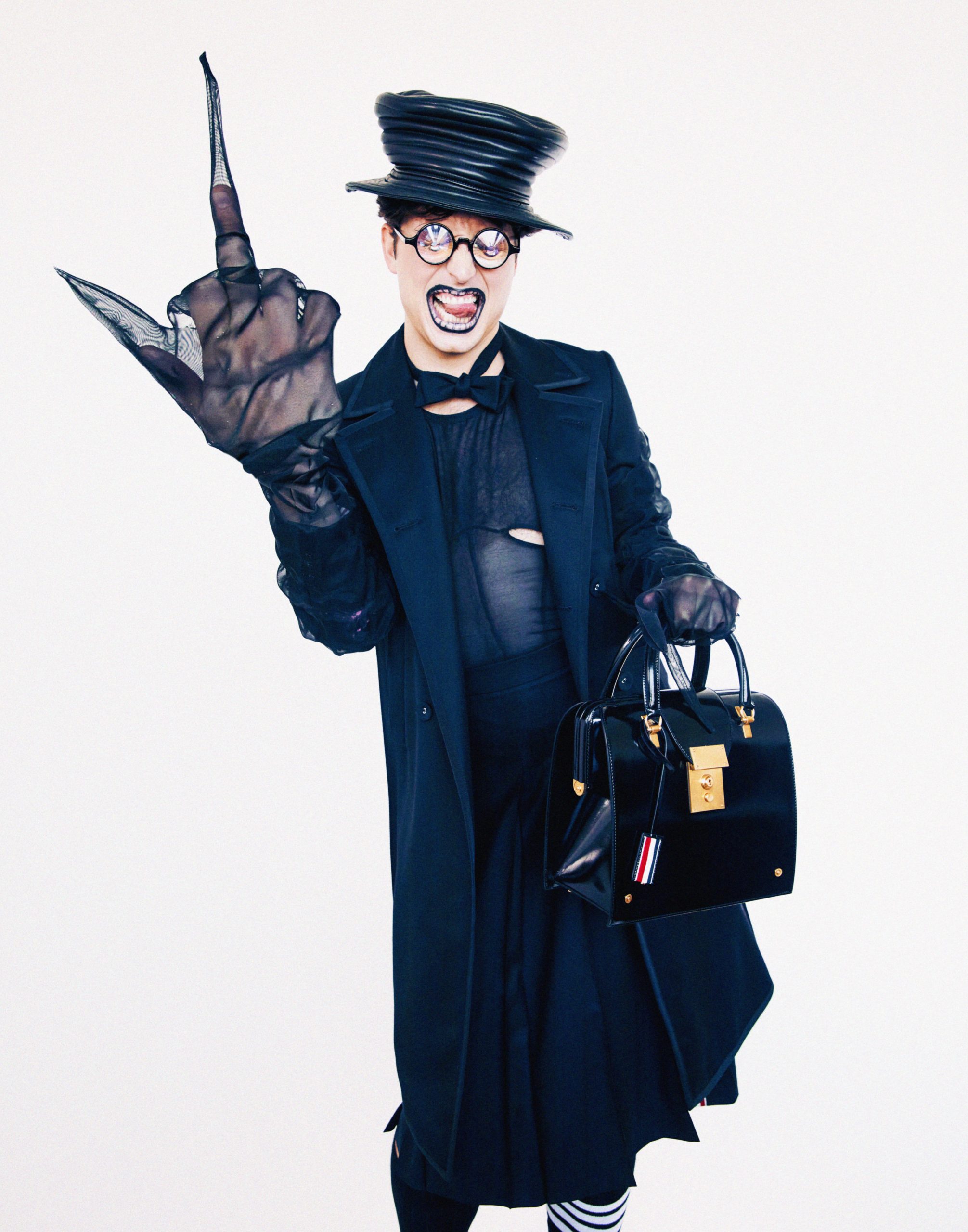 A venti iced coffee with vanilla and cream—Benito's morning elixir of choice. "Essentially a milkshake every morning" … is the caffeinated beverage successfully invigorating our protagonist and freezing the conscience of any passionate homophobe.  Benny has been turning tables and heads, rising to fame over the past year due to his unapologetic and celebratory humor. He has objective humor that does not discredit and that is in favor of a wide range of genuine expressions.
Maximalism swathed in a pink boa is the quick take away from a scroll on Benny's Instagram featuring an inexhaustible repertoire of images and reels ranging from the gay to the queer and everything in between.
Dress, Tess Bernstein. Earrings, Alexis Bittar. Gloves, Wing & Weft

A question about the reality of comedy in 2021 and its precarious nature was unavoidable but was answered with optimistic swagger. 
"There's a lot of power in the mic…I need to be thoughtful about what I'm saying"
Considering the inevitability of backlash, Benny seemed at ease, showing no signs of self-doubt.
Originally from Idaho, Benny moved to California during the Pandemic and has garnered a steady stream of fans ever since. Fans that have latched to his fresh take on camp and chillingly sincere impersonations. Billie Eilish and the Kardashians have fallen victims to his imagination inspiring harrowingly funny skits that make even the most ardent cynic crack a smile.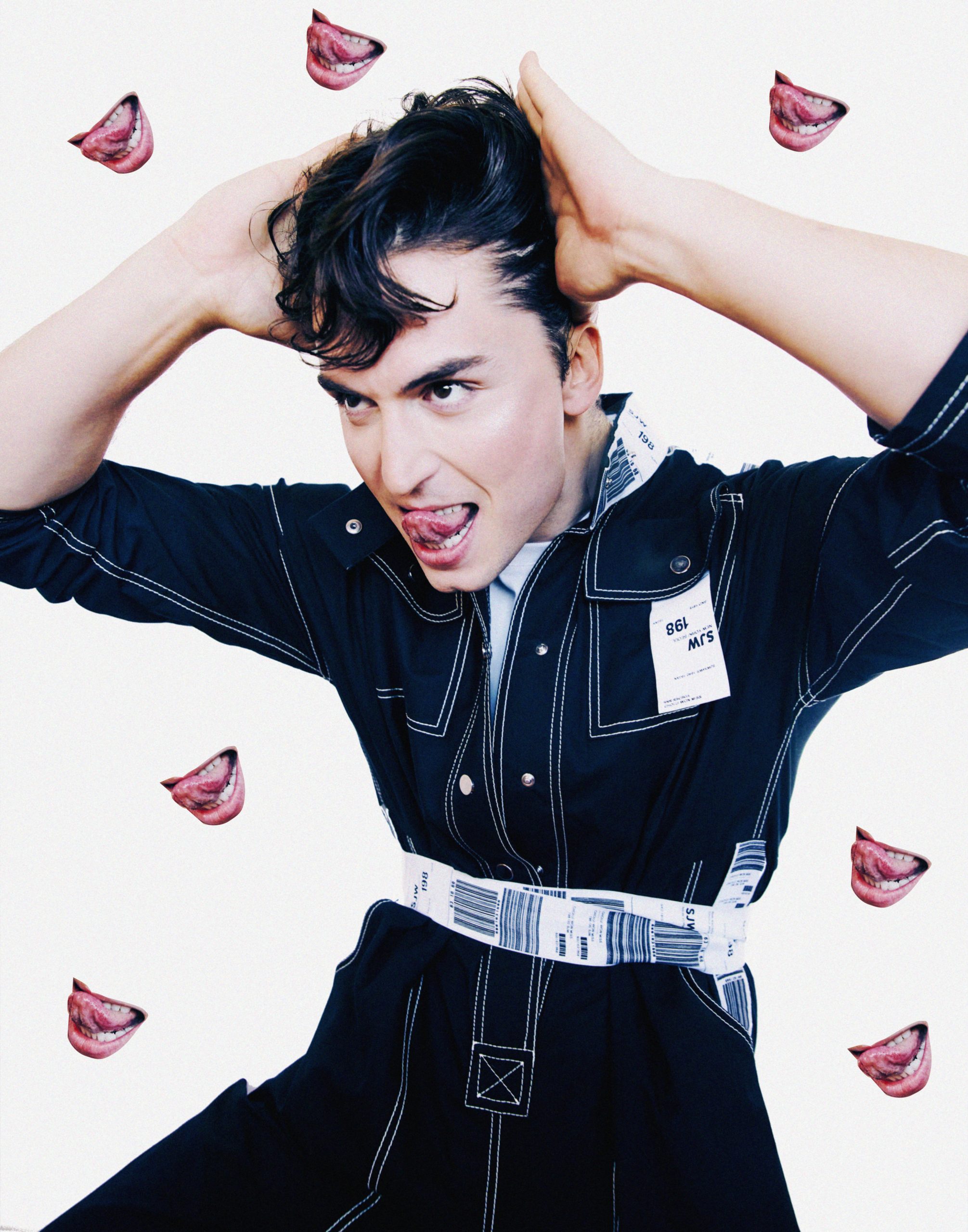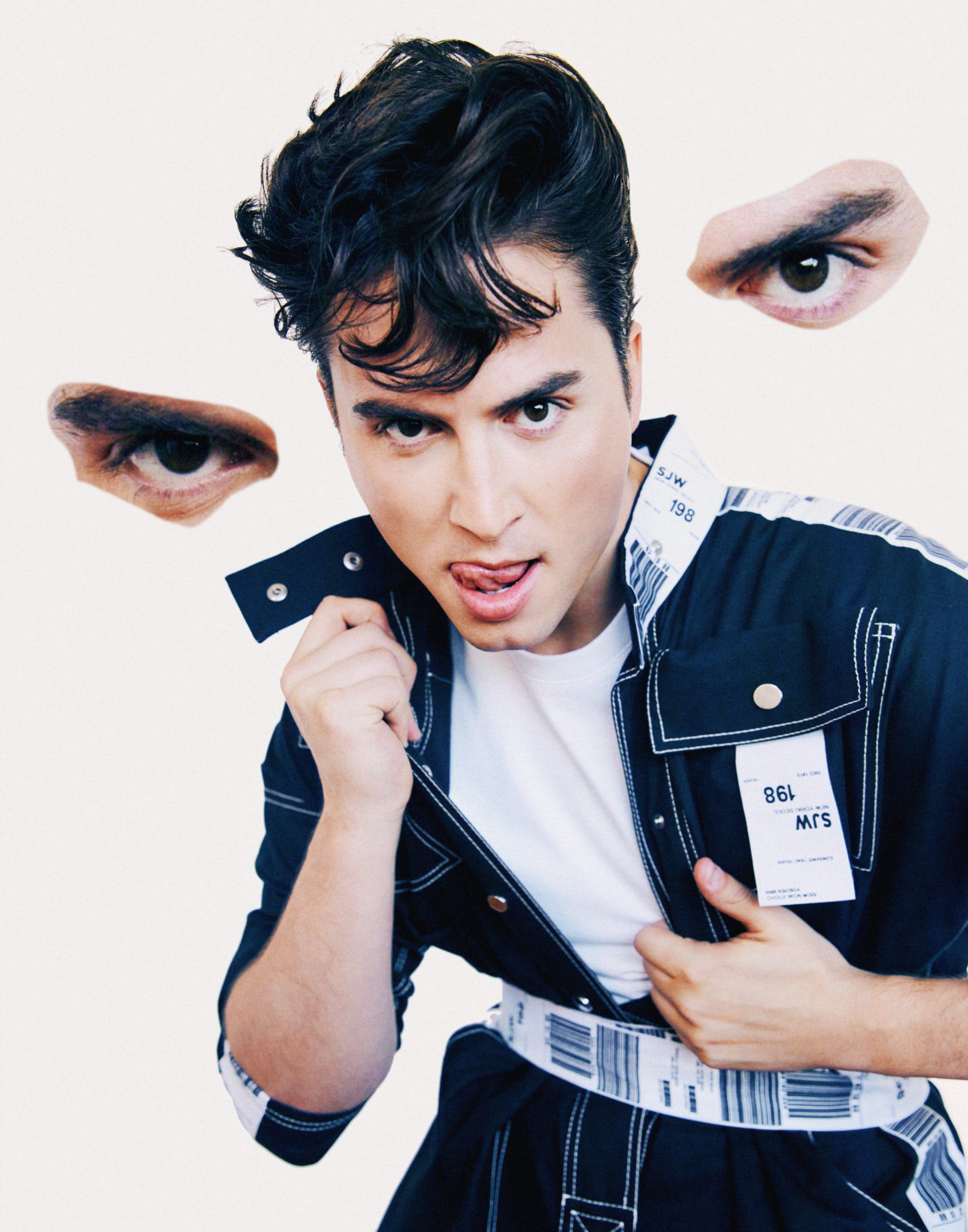 Jumpsuit, Ji Won Choi. White t-shirt, Maison Kitsuné.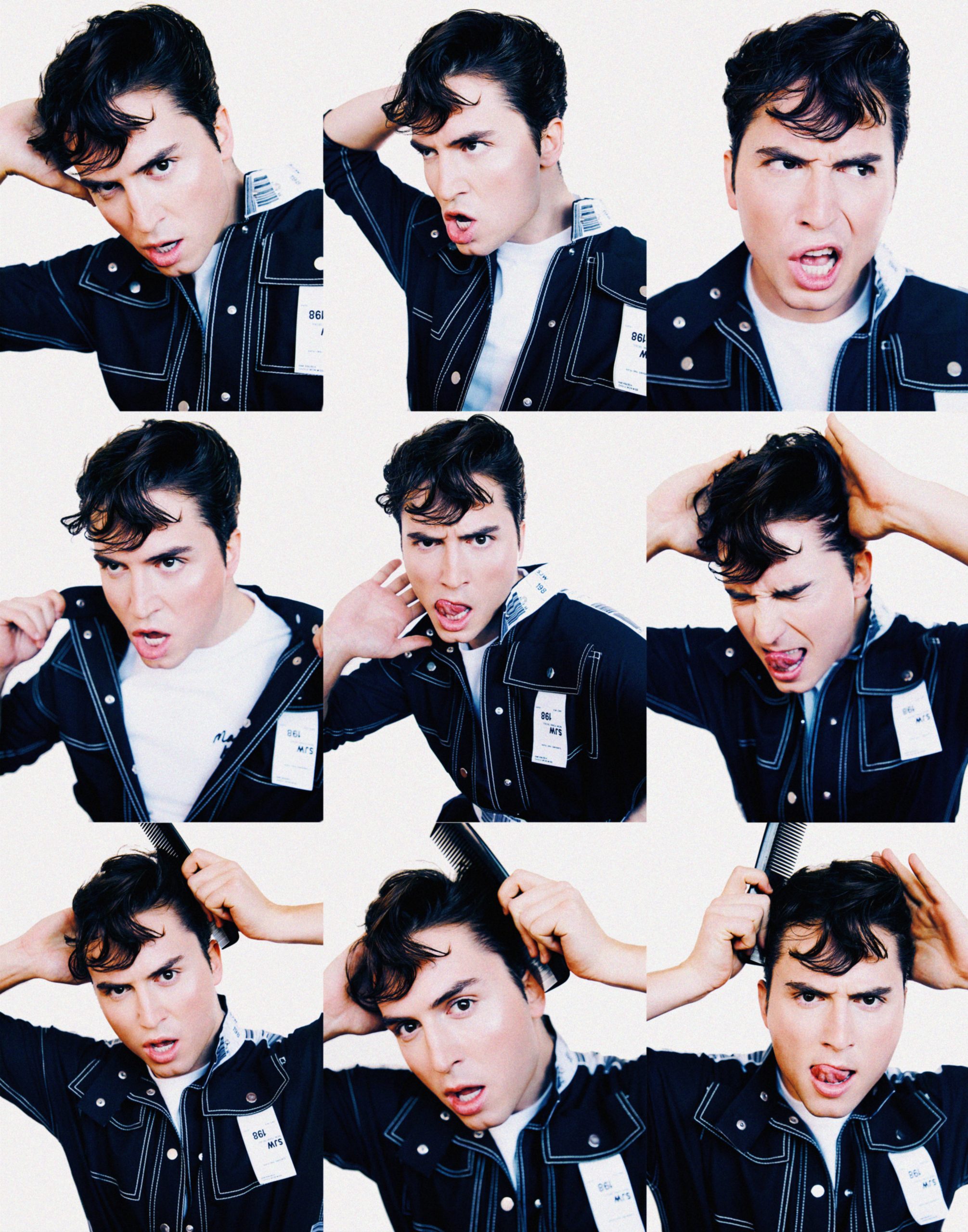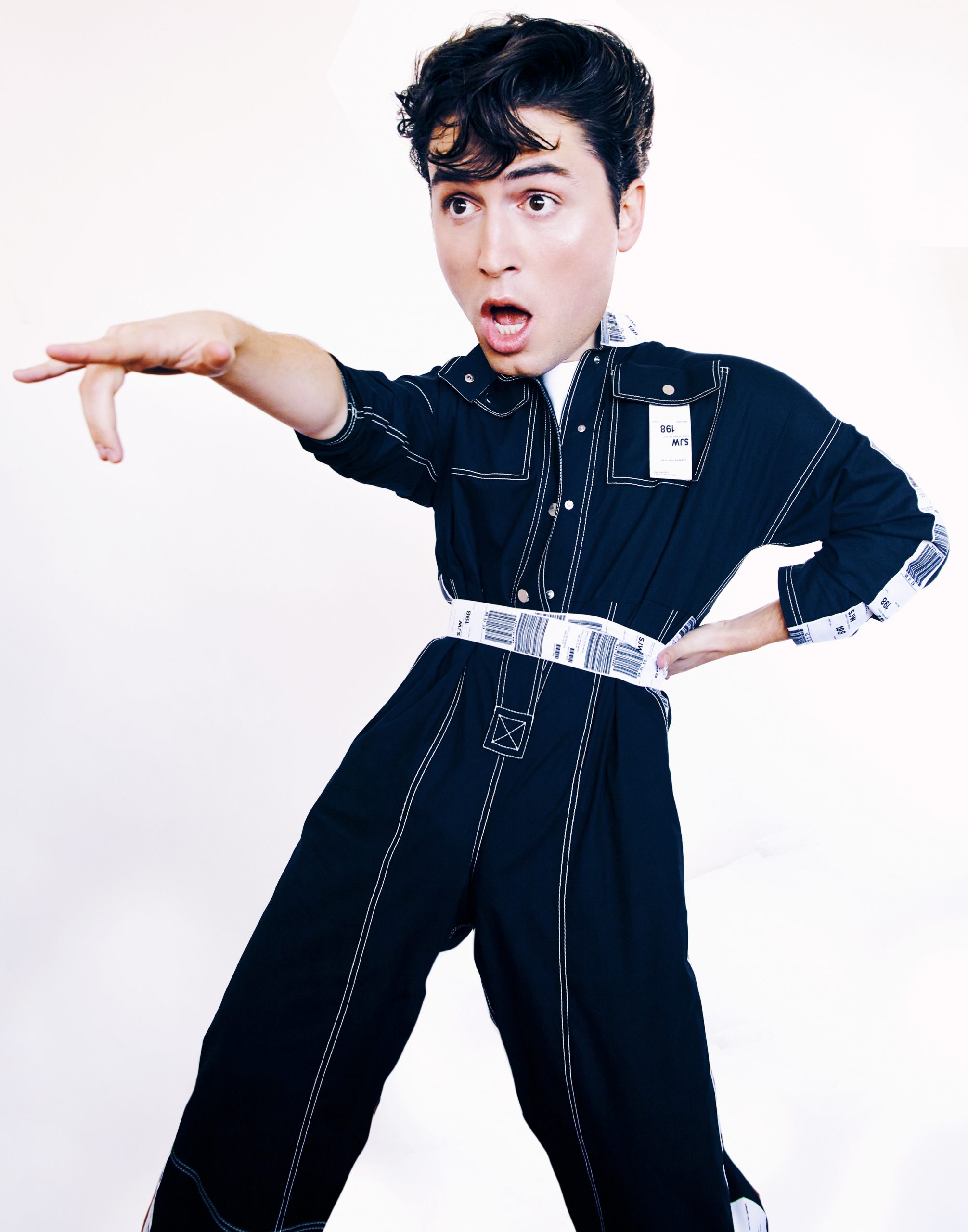 Favoring a humor void of cruelty, Benny's comedy pushes boundaries with a heartfelt and playful nudge, citing how he wants queers to feel safe. Benny allows us to realistically contemplate the possibilities for comedy within the LBGTQ+ arena.
 Speaking candidly from his home, Benny whose experience with adversary has not been uncommon for gay celebrities mentioned the fact that coming out at 22 in a straight cis-gendered environment influenced a deep-rooted fear of the word faggot.
"I just heard the word so much at school…I just thought that's how the Internet was going to react to me." 
A fear that has either been conquered or has possibly been harnessed considering the magnitude of his talent. 
Benny who recently was invited to the White House earlier this year to perform in accordance with the administration's vaccine inoculation campaign observed how several Conservative minds leaned towards the statement that he was making America look weak in reaction to his performance when outfitted in white nails and a skirt…
Shrugging the criticism off, Benny retorted that he finds it baffling how people can continue to find the time and energy trying to control the decisions of others.
ADELE!
Catsuit, SAGA. Mesh Cutout Top + Shorts, Levi Campello. Gold necklace, Laruicci. Choker, Alexis Bittar. Necklace, JoRocco. Harness, Zana Bayne. Shoes, Pleasers.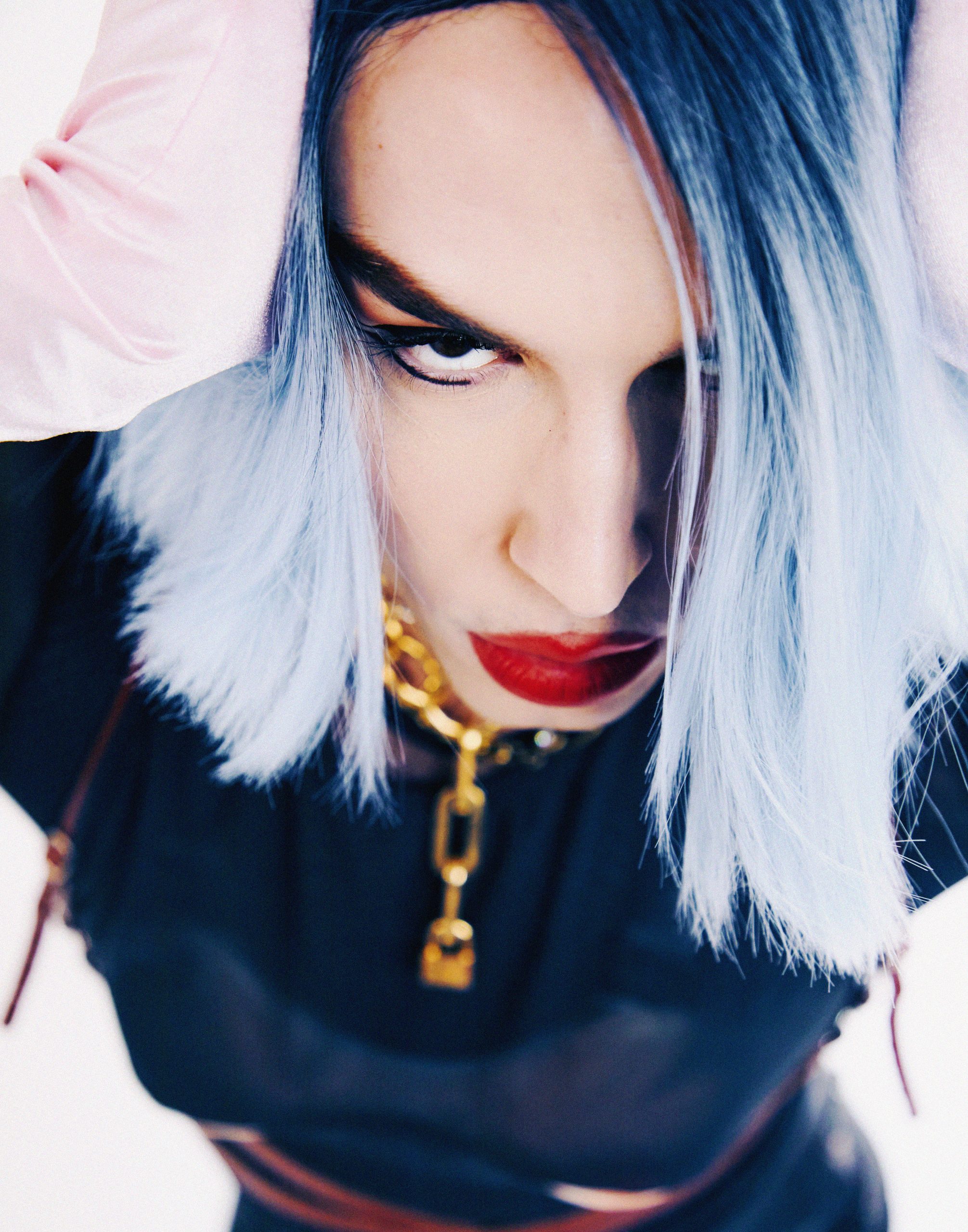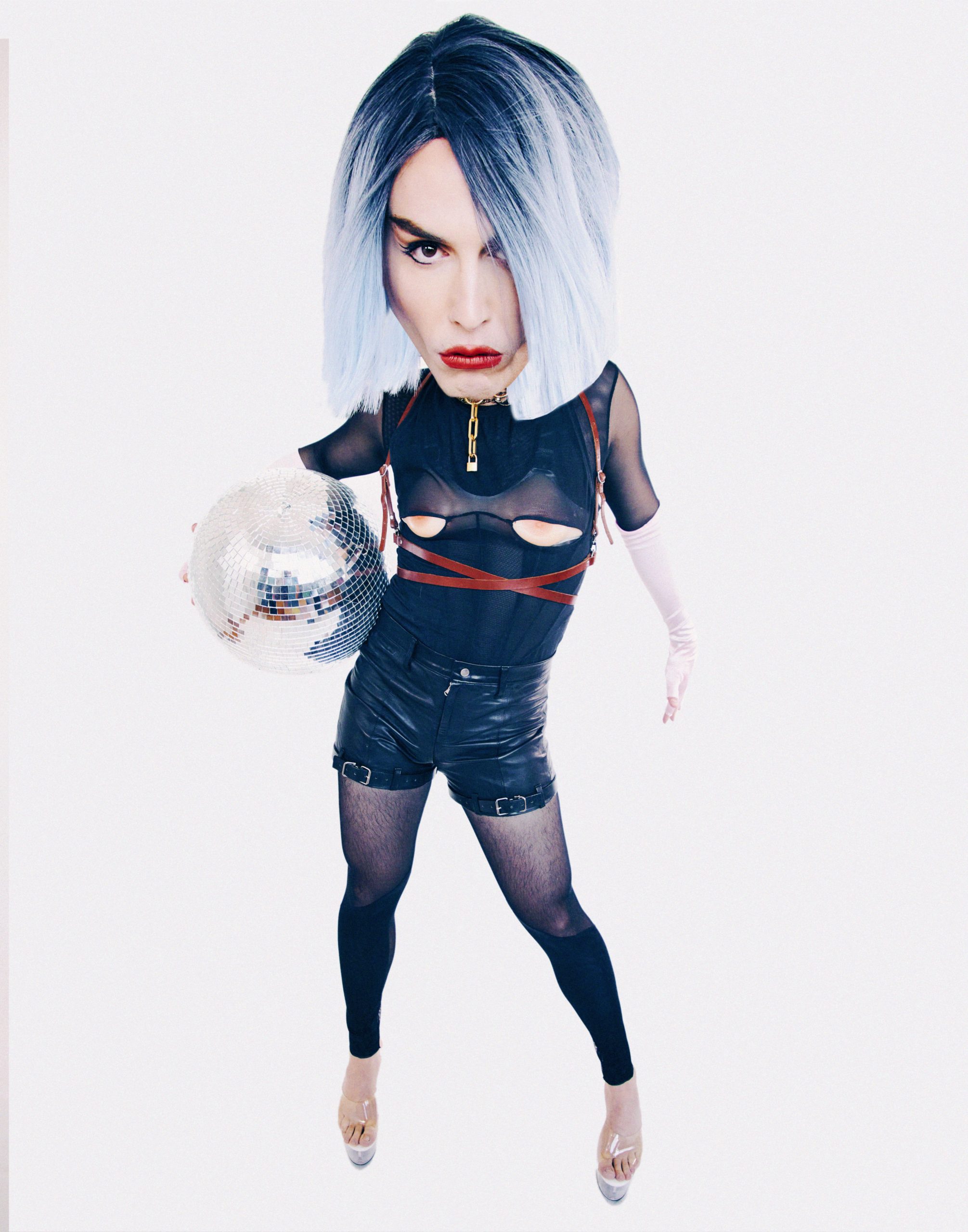 After the preliminary bout of more serious questioning…Our interview veered south towards the more tropical and resulted in more than a few playful questions…
What is the right temperature for you in the shower?
Scalding but not hellish!
Your favorite closet item?
A pink furry sweater from Jaquemus—comfy but not itchy.
Your favorite song to cry to?
Love by Lana del Rey…I literally used to sing that song at the end of every live show on tour
Thai or Vietnamese?
Thai! I love a good Chicken Pad Thai—medium spicy
What's the most hilarious thing that's ever happened to you?
I literally shat my brains out on a plane once. When the plane doors opened everyone was looking at me cuz someone had passed out… they were waiting to use the bathroom cuz there was some kind of water issue and anytime I think about it it does make me laugh cuz that would happen to me! I do think about it often…and I laugh!
Needless to say, the future holds much in store for Benny, who revealed that the new year will most likely host upcoming projects that will most definitely feature more of his euphoric candor allowing us to marvel in the expansion of space for queer comedy in our society. Comedy that includes and that does not override the fact that although the truth may hurt…
Sometimes it's really f***ing funny!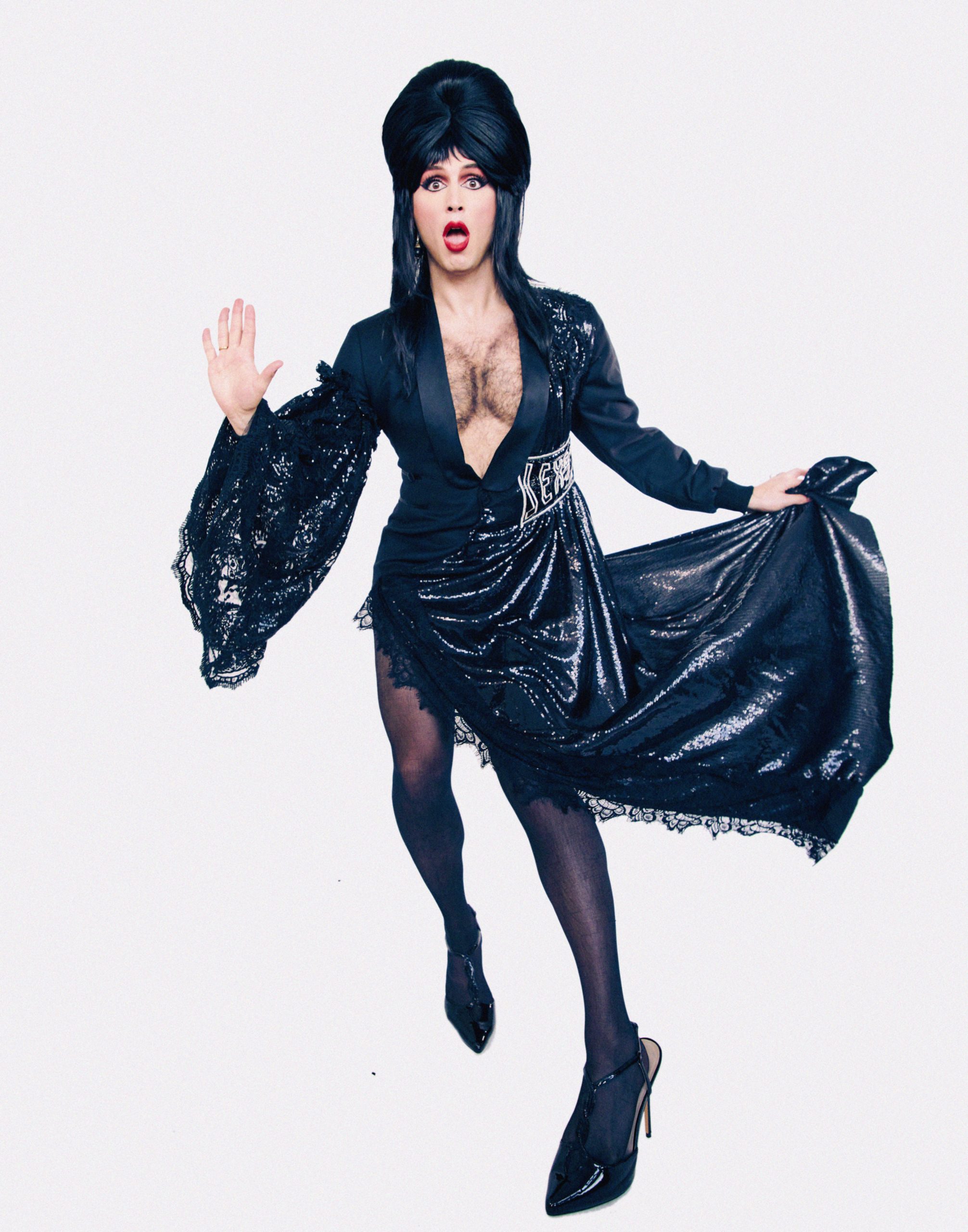 Dress, Seks Fifth Ave. Spider ring, Alexis Bittar. Skull ring, stylist own. Shoes, Pleasers.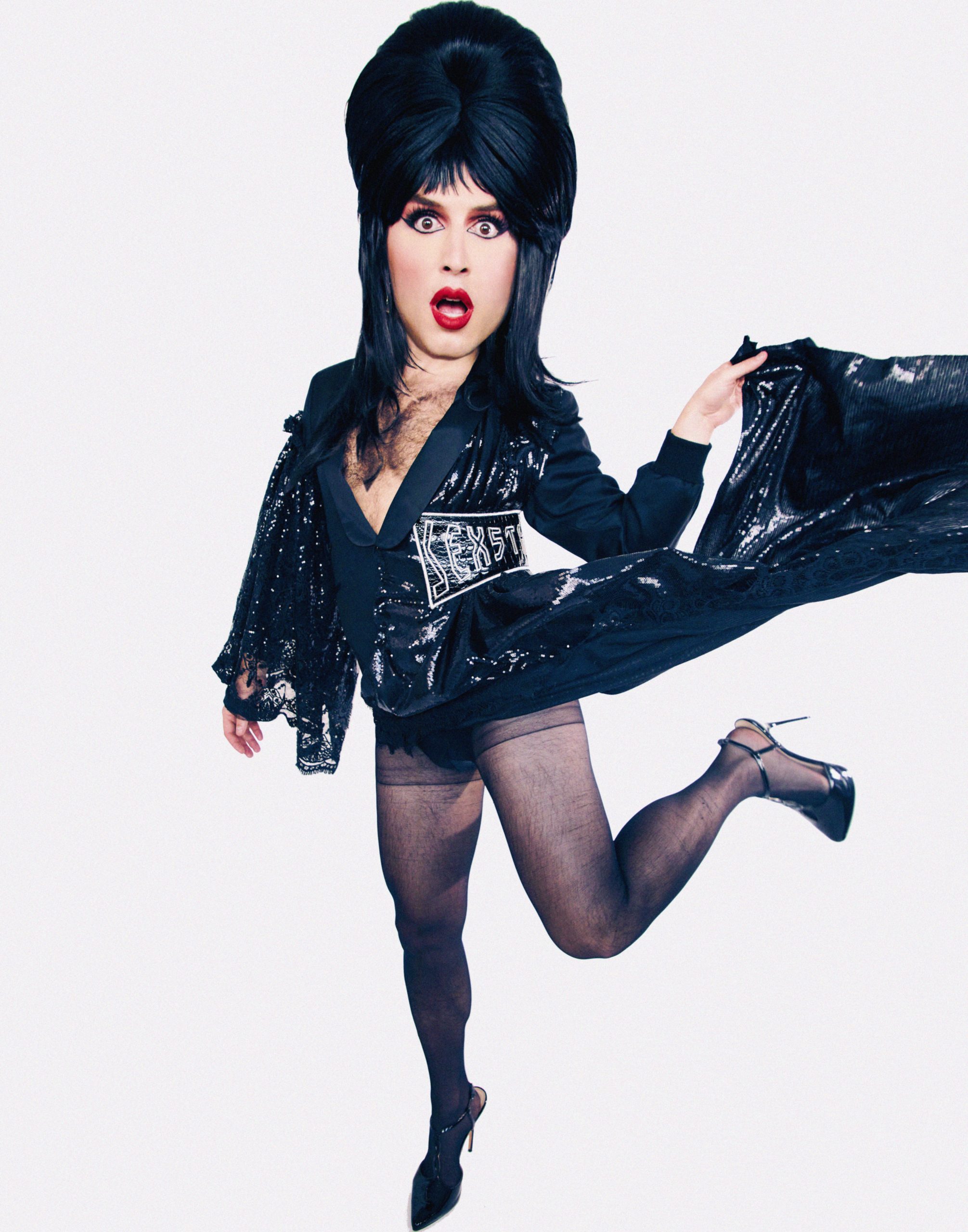 CONNECT WITH BENITO SKINNER:
Photos / @savannarruedy
CD + Styling / @styledbyphil
Makeup / @deney_adam
Hair / @yukikie using Oribe
Story / @alexandermays
Motion / @elizajouin