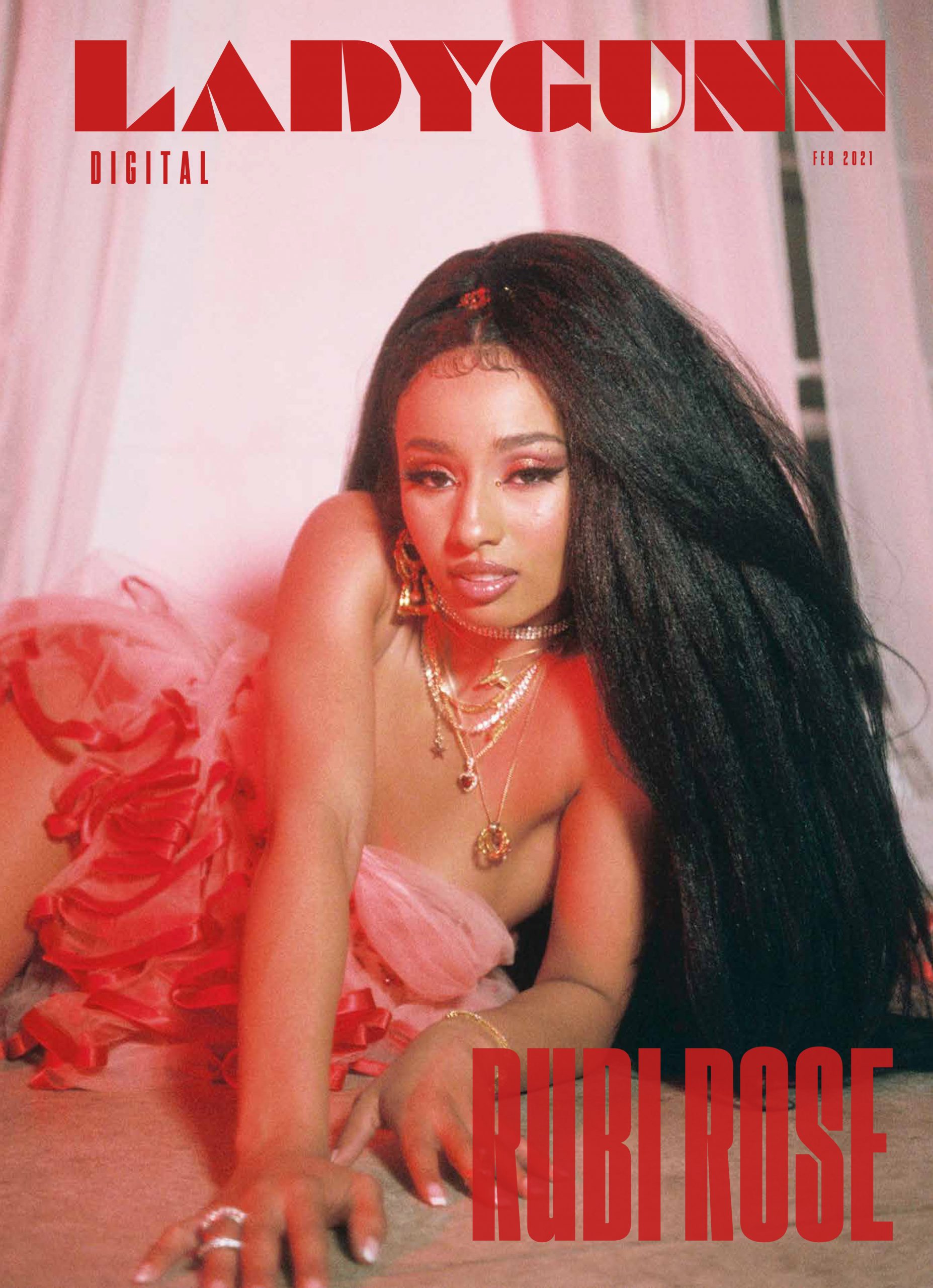 You all remember the elusive ladies behind the doors in Cardi B and Megan Thee Stallion's "WAP" video. Behind one of those open doorways stood Miss Rubi Rose, clad in a ruby red latex bodysuit with matching thigh-high boots. The model and rapper used to refer to herself as an underdog, but baby I've never seen an underdog make it look so good! 
Rubi is a native Kentuckian but moved to the East Coast rap capital, Atlanta, when she was in high school. From there, Rubi found success playing it cool on Instagram and appearing in Migos' 2016 "Bad and Boujee" video. Today, she touts over 2.4 million followers and a wardrobe I can only dream of. She's even made over $100,000 in just two days with help from her OnlyFans account. 
She might have started as an underdog in Atlanta, but she's definitely found her way to the top. In the past year alone, Rubi has seen what it's like to leave behind the underdog status and make a real name for herself in the rap community. Her success really settled in after her breakout 2019 single "Big Mouth" became a viral TikTok track, helping a lot of us to reminisce on getting ready to hit the bars and reminding us just how hot it is to be yourself. 
Most recently, Rubi released her first large project, an eight-track mixtape called "For the Streets" containing features from genre heavy hitters Future and PARTYNEXTDOOR. LADYGUNN had the chance to chat with the model and artist about her goals, dreams, and her past & present successes. Check out the full Q&A down below!

Dress, LIONNE. Earrings + Rings, CHRIS HABANA. Boots, stylist archive.

Top + Skirt, LIONNE. Rings, CHRIS HABANA. 
Your 2020 Spotify Artist Wrapped was so impressive. Are you proud of what you accomplished in 2020?
I'm proud of what I did last year I guess, but I definitely want more. I know my potential so I can't be content till I reach it. 
What inspires you?
Mmm the world inspires me, everyday it's something new. The idea of tomorrow makes me wanna keep going and keep creating. 
What did 2020 teach you?
2020 taught me that I need to mature and grow the fuck up and get to it. So that's what I did.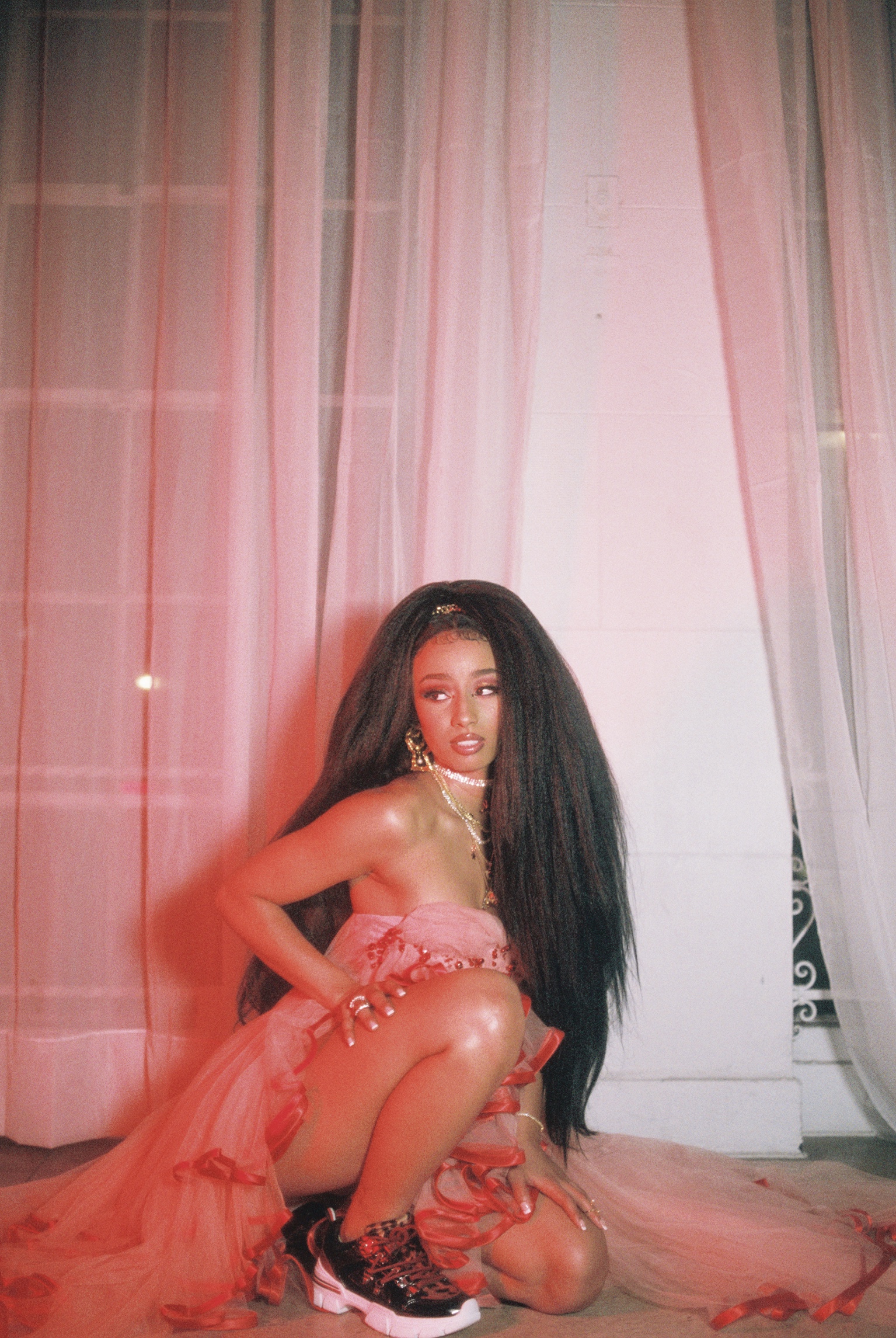 Dress, JIMMY PAUL. Earrings, ring + necklace with ring charm, CHRIS HABANA. Shoes, TOMMY HILFIGER.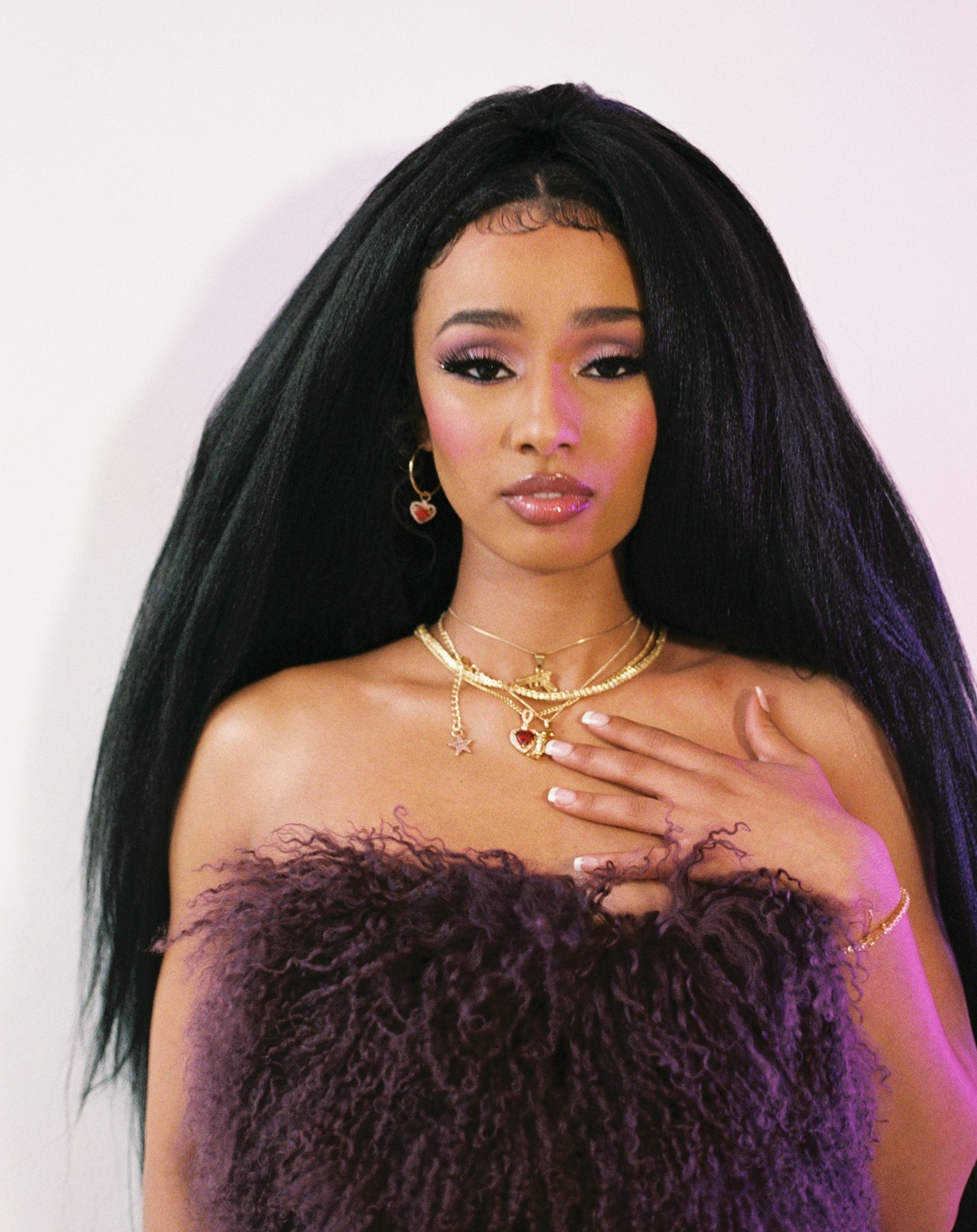 What are your hopes for 2021? 
My hopes for 2021 are to really just grow more as an artist all around. I wanna be a household name. But, to be specific, I hope I make the XXL freshmen list and chart on Billboard. 
Who is your dream collab?
My dream collab…Nicki Minaj, Billie Eilish. Manifesting!!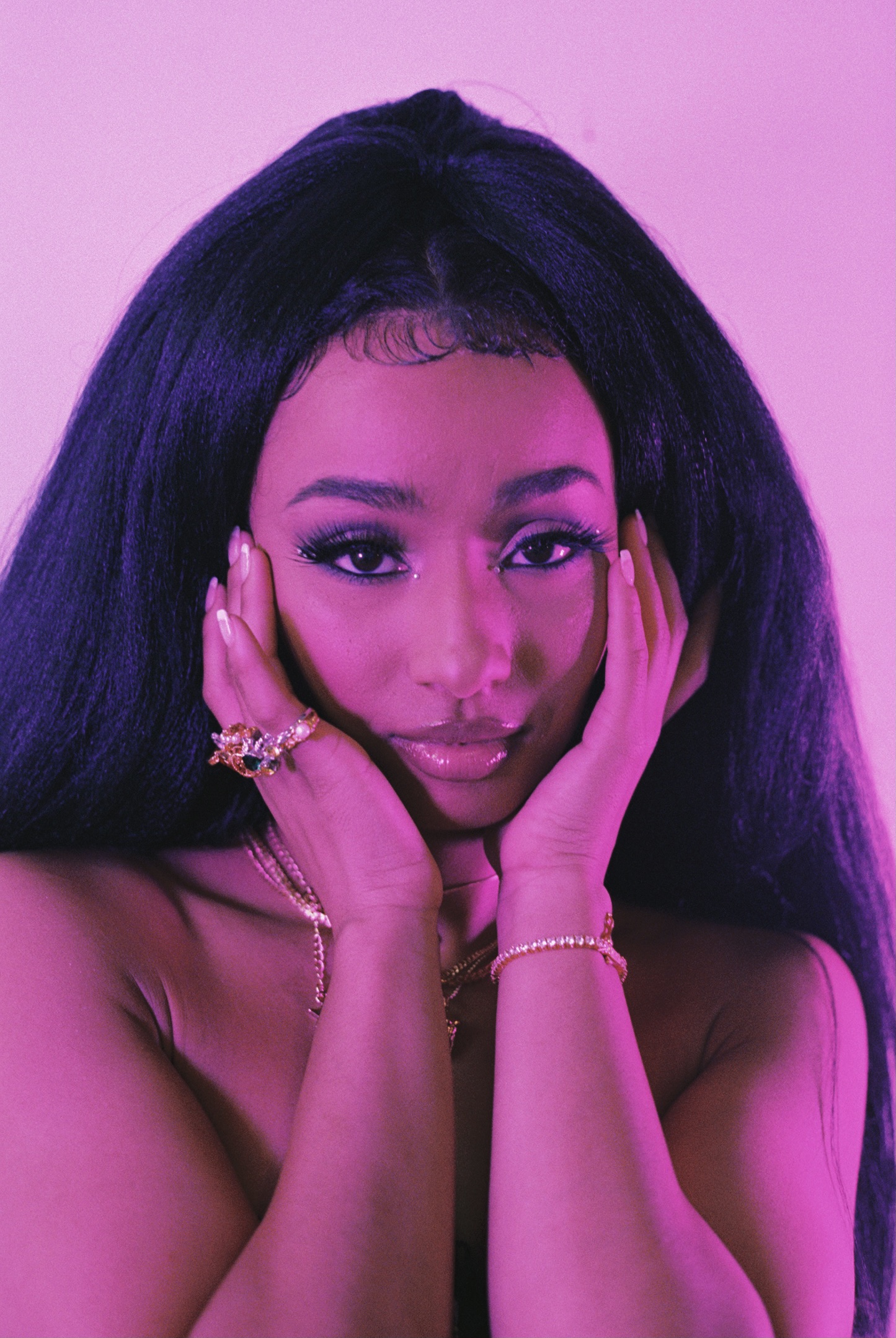 What is your favorite song from your new mixtape 'For the Streets?' 
My favorite song off my mixtape for the streets would have to be my intro. It's personal.
If you could go anywhere in the world right now where would you go? 
If I could go anywhere in the world right now I would go to Eritrea, specifically Asmara. That's where I'm from originally. 
What's your first musical memory?
My first musical memory was probably playing piano and learning hymns in my LDS church.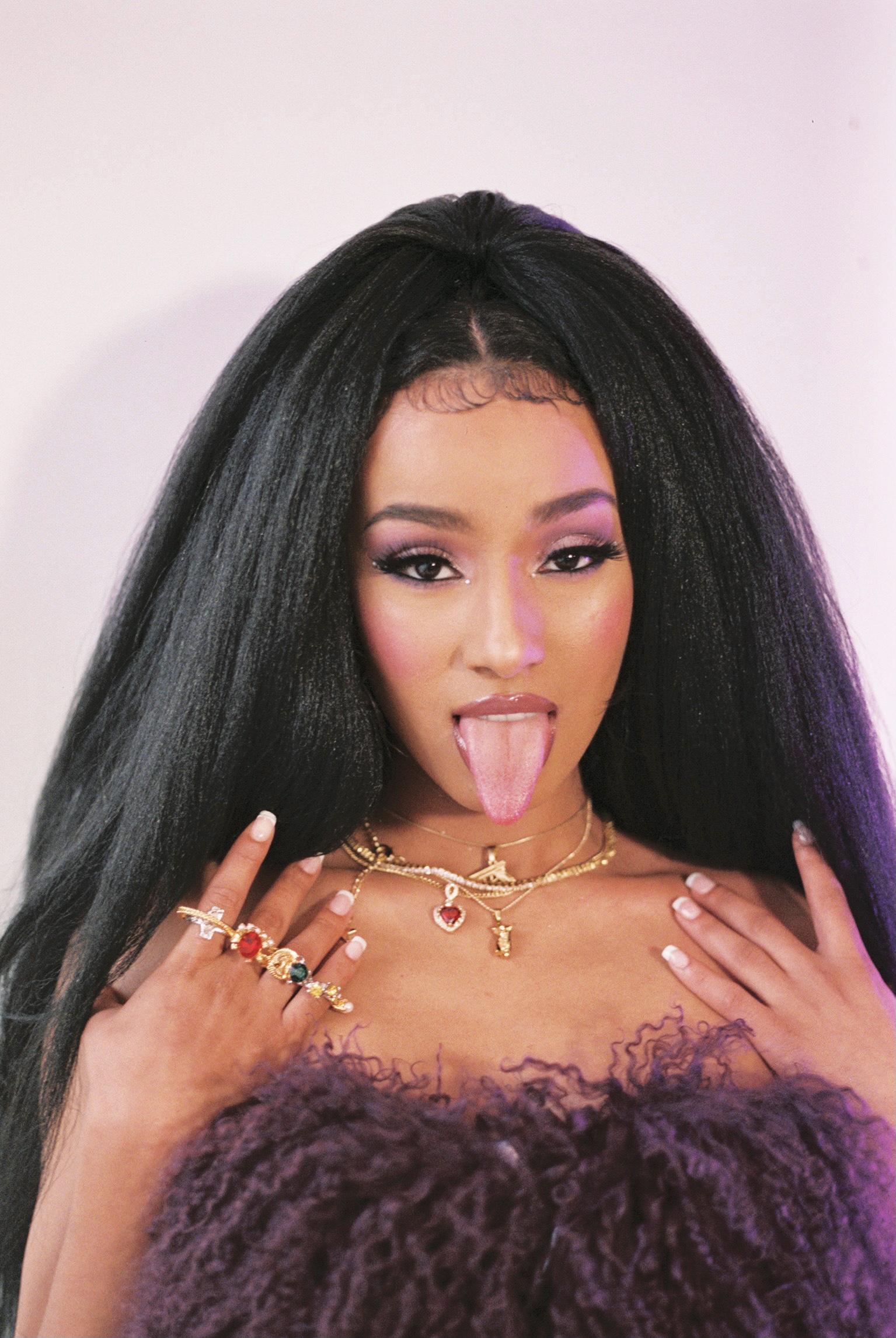 CONNECT WITH RUBI ROSE
INSTAGRAM // TWITTER // SPOTIFY
photos / 
PEGGY
(@peggyshootsfilm)
hair /
Alex Thao
(
@alexthaohair)
story / Sam Berlin (@spberlin)
editor / Jack Hannon (@j_hannon67)