LADYGUNN LOCKDOWN
ARTIST LIVE-STREAM
March 23 – 29
Today is Monday, right? Most of us have lost track of the days, winding them together in a confused, seemingly unraveling ball of toilet paper. The roads are empty, grocery stores enforce chalked-lines of separation, but the ways in which we can connect with one another are abundant and in some places, overflowing (i.e. if your streaming quality is low, it's because the whole world is simultaneously logging on and tuning in).
Whether your quaran-time of choice is Netflix, FaceTime, or Instagram, the crowds are the unlimited. High Schools and Universities have been relocated to 'Zoom,' and the one thing that used to keep us apart is now tightly holding us together: Social Media.
Though hearts break as tours are being cancelled, concert culture is very much alive and growing. Virtual stages are popping up in living rooms everywhere, and LadyGunn Lockdown is in full force with our third week of live streams now underway. Last week, we had the pleasure of connecting with seven artists who gracefully enlightened us with some hope, laughs, and solid grooves. Catch up with them below and tune in everyday at 2pm PST for some musical magic on LadyGunn's Instagram.
On behalf of LadyGunn, thank you for being with us, and happy streaming.
Amindi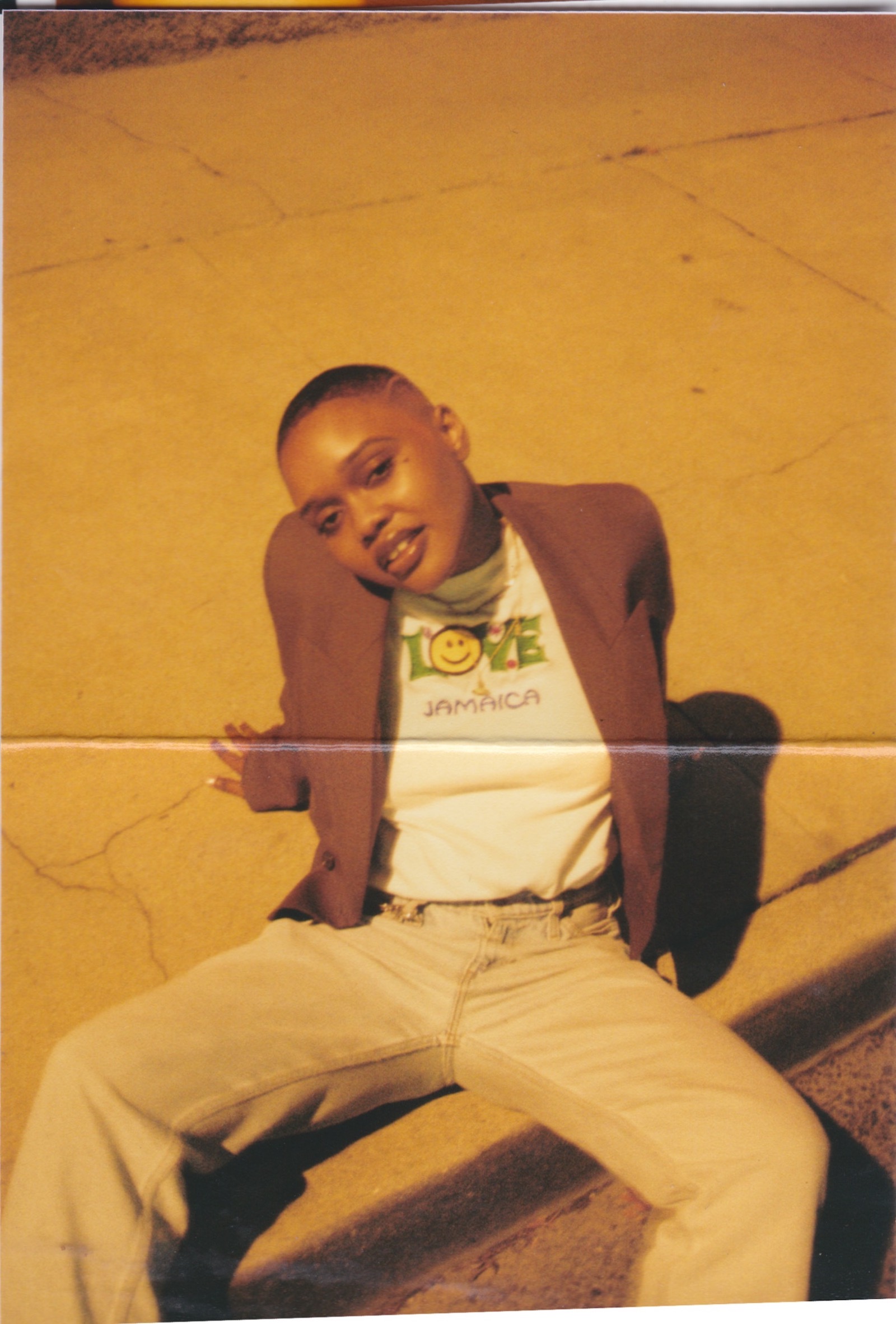 Amindi danced, adorned in a blonde wig and with a hair brush for a microphone, for her Lockdown performance. The Jamaican-American singer gave us spirited tunes and jovial grooves live from her bedroom last Monday, after talking a little bit about the influence of her roots in her music. She might be young, but Amindi is a force who is just getting started. Music is in her blood and her fans can feel it; after multiple requests from her viewers, Amindi shared a live version of her hit single 'Pine & Ginger.'
A bonafide creative first and foremost, Amindi's music defies genre and instead lays out a textured world of beautiful, melodic movement. Her synths sing as much as she does, and her walking beats connect to every sole, no matter where they are. Enjoy this vibrant artist by streaming and keeping in touch with Amindi below.
Madame Gandhi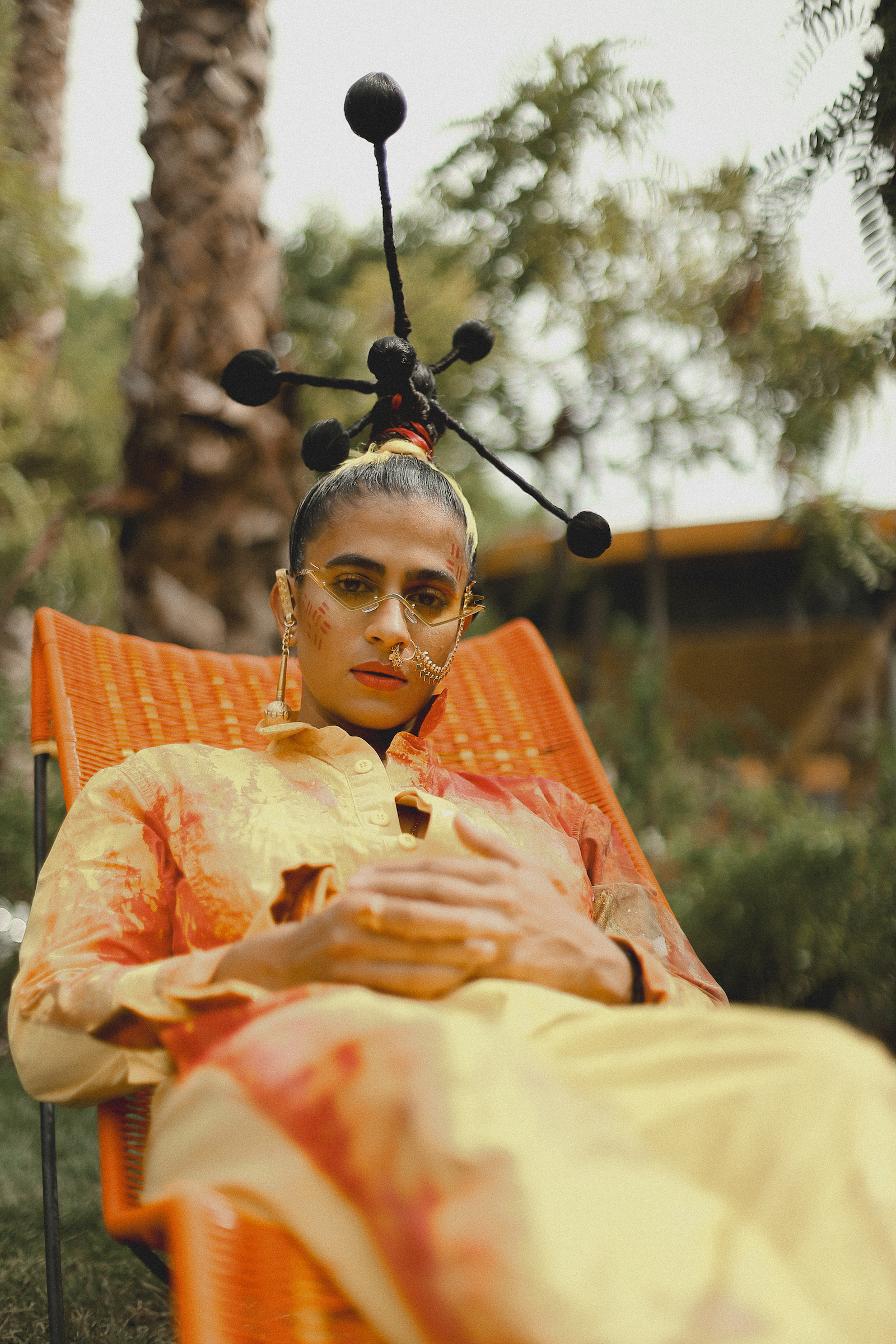 The illuminmous Madame Gandhi started off her live stream on Tuesday by giving us a tour of her childhood bedroom in New York! No surprises, the queen had a lot of yellow decor, from bed sheets to microphones. We peeped her music set up, featuring her Teenage LP synthesizer, yellow microphone, and a yellow JBL that she carries everywhere; we saw some tour gifts, sage, and hand sanitizer she uses to "keep the vibes alive and safe in these trying times."
Psychoanalyst Carl Jung coined the term the "collective unconscious," referring to the perceptions we hold that are genetically inherited or framed by others. Madame Gandhi's drums and sings as if she were a channel, representing a voice that aches to speak to and enlighten this unconscious. In a world where it is controversial to love yourself and gender is still largely regarded as binary, Madame centers her music to focus on throwing away old ideals for new ones. An activist for the free, creative, and female, her music is universally groovy. Stream her music above and enter a world that is uplifting, yellow and female.
JP Saxe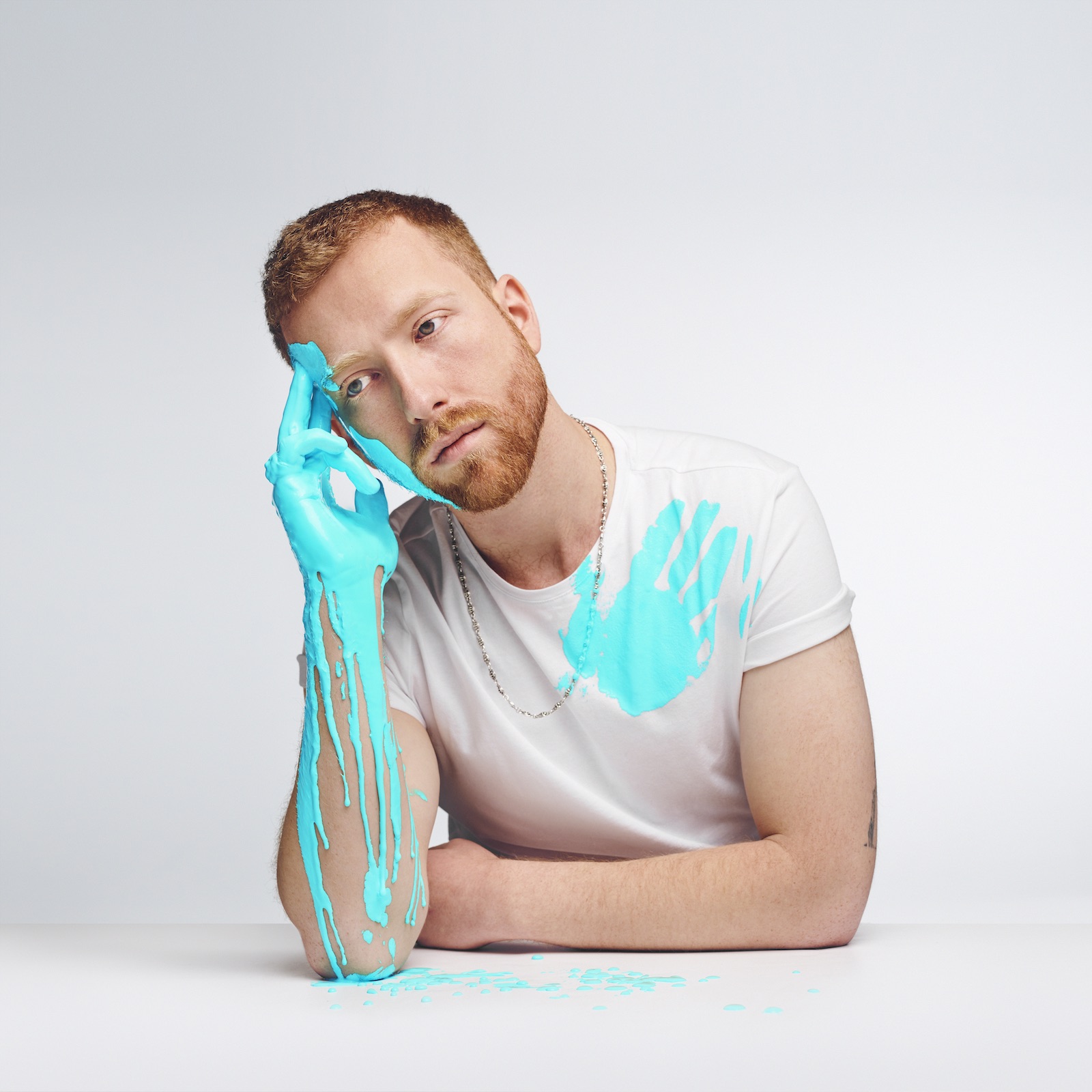 JP Saxe is as honest as he is talented. The humble songwriter joined us on Wednesday for a Q&A about his songwriting process and his quarantine schedule, which, as a writer, hasn't shifted much. JP spends his days composing and most recently, began writing Christmas songs with his girlfriend, fellow writer Julia Michaels. The pair recently released a highly relevant song (before the COVID crisis, just so happens) called 'If The World Was Ending;' let's be clear, readers: it is not ending. But tensions are certainly high and times are scary, let alone strange.
"As a writer, as an artist you hope that your song will take on cultural relevance, but you don't imagine it being this kind. Ultimately I'm happy that people are finding their more compassionate thoughts and loving self in that song…[it] just speaks about wanting to be with people you love."
JP's most recent collection of feel good truths can be found on Spotify, titled Hold It Together. A watercolor palette of piano, electronic beats, and raw, agile vocals, the project stands for a 're-understanding of self' as well as a play on the title. You can hold something together so it doesn't break; you can hold it together when you're feeling unraveled; and you can hold it together, as a couple or as a unit, because something is heavy. Metaphors abound under gorgeous, unique melodies, JP Saxe's repertoire is the perfect listen for right now, wherever you are.
MILCK 
A prolific writer, penning over 60 songs for a five-song EP, MILCK creates heart-centered music for the masses. Anthemic choruses and bold lyrics define her work, with every song delivering a message of hope or alliance. In her Lockdown interview Thursday, MILCK shared with us that she went from being a pre-law student to an artist because she was tired of ignoring the voice inside that urged her to share her creativity. Forging on a path where she could find herself , MILCK's spontaneous journey in music led her to a number one song that became an anthem for the women's march in 2017. Sing along with the gorgeous chorus in 'Quiet' here.
With an ambitious heart and truthful soul, MILCK's Lockdown performance was a simple, acoustic song share with her keyboard. She earnestly connects with the audience even over the screen, with an infectious energy and stunning voice. Her most recent project, 'Into Gold, was released this year, and tells the story of self-love and perseverance. Stream it on Spotify and watch the accompanying videos on YouTube for a true odyssey.
MONOGEM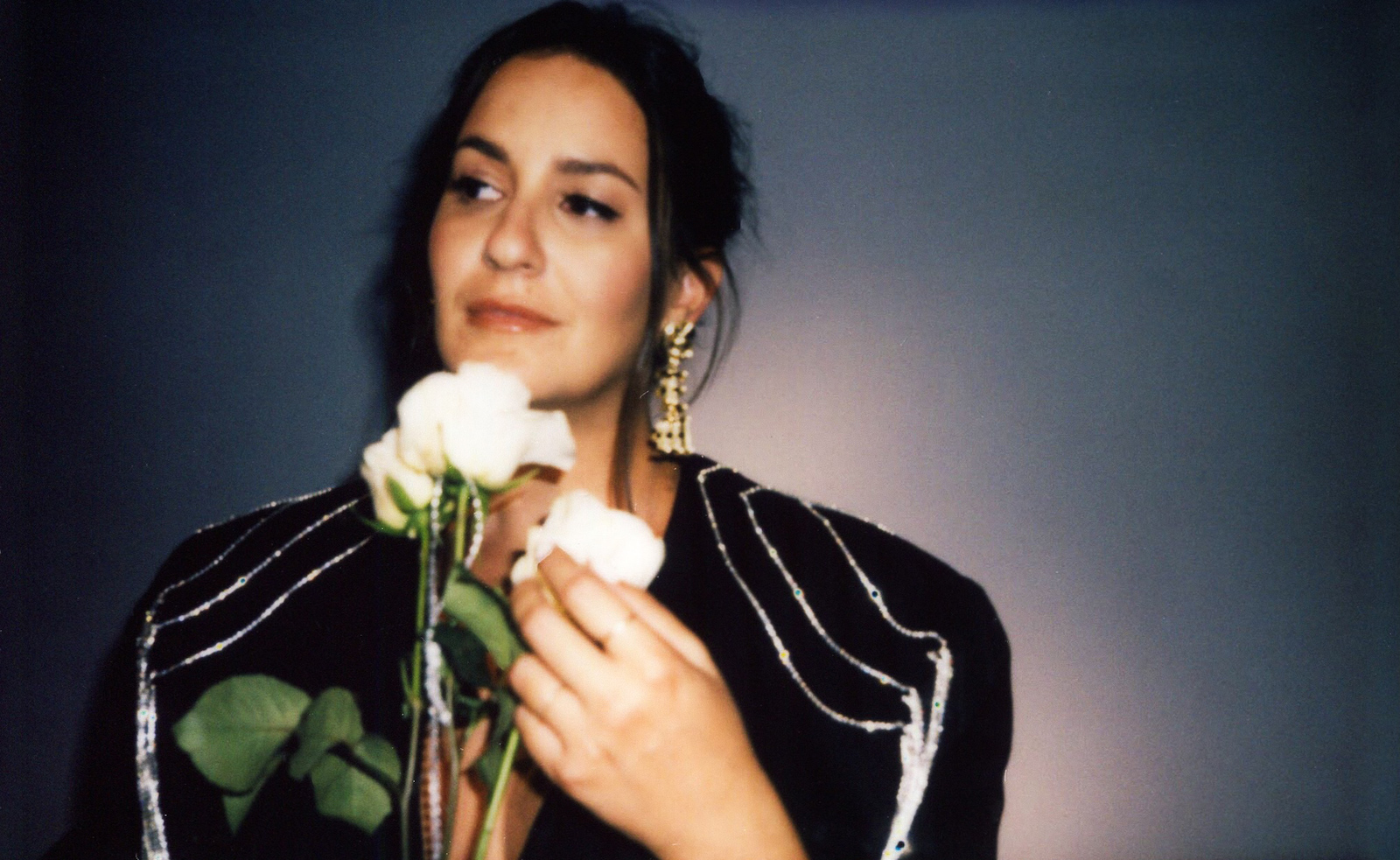 Monogem, the modern, sparkling voice based today in Santa Monica, CA, ventured on her first keyboard solo set for her Lockdown performance Friday. Barefoot with her friends watching from their homes, Monogem was a breath of fresh air, sharing gratitude and empowering sentiments. She played songs that, normally based in an electronic atmosphere, translated beautifully in a live setting, including the freshly released 'Soy Le Que Soy.'  "I grew up speaking Spanish in my home as a child…but when [my grandmother] passed away, I sort of lost all of that in my everyday life. So being able to write, practice, and learn is giving me an extra source of connection to…my heritage, that feels like an honor."
This year, Monogem translated one of her songs 'Get You High' into Spanish, for a contemporary, slow burning groove. Her songs fall into the category of pop, techincally, because they're popular and reminiscent of modern techniques like electronic beats and structure; but there's something about a Monogem song that has a glow of its own. Perhaps it's her unique melody lines, the way she uses her voice, or the unapologetic openness she offers to the world through her artistry…but in any case, get a taste for yourself by streaming her music above and staying in touch with the rising star, Monogem.
Tate McRae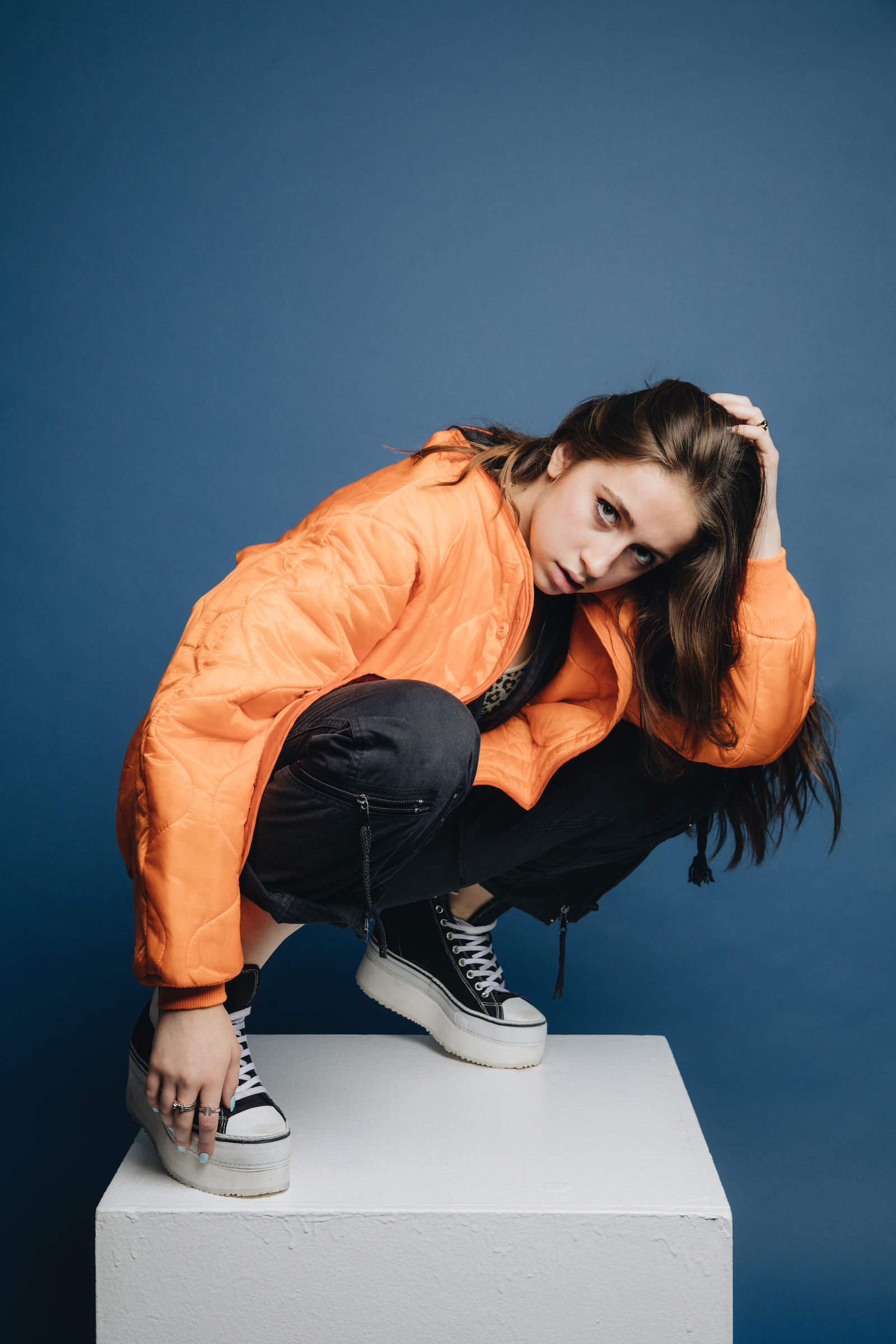 Live from her hometown in Calgary, Canada, Tate joined us last Saturday for a memorable performance and interview. A tenacious artist since the age of 9, Tate "thrives" when under stress and shared with us that sometimes, she doesn't even unpack when traveling back and forth to America. The ambitious queen never stops, thankfully for the rest of us, and her music is a reflection of her unrelenting hard work. Using music to unravel and manage her emotions, Tate's been known to release song after song, connecting with her audience as often as she can.  "When I release songs, those are my thoughts for the week…haha, my lyrics are about issues I feel connected to, so when people listen to my song it's so they can have a conversation with me."
Tate's sad bedroom pop felt appropriate for a Lockdown, as she streamed live from her house, sharing what felt like her diary of music. At only 16 years old, Tate's YouTube channels boats millions of followers, drawing in listeners with each bouncing rhythm and chorus. Keep in touch with Tate by streaming her music and following her on Instagram; there's no stopping this sensational newcomer.
Jesse Jo Stark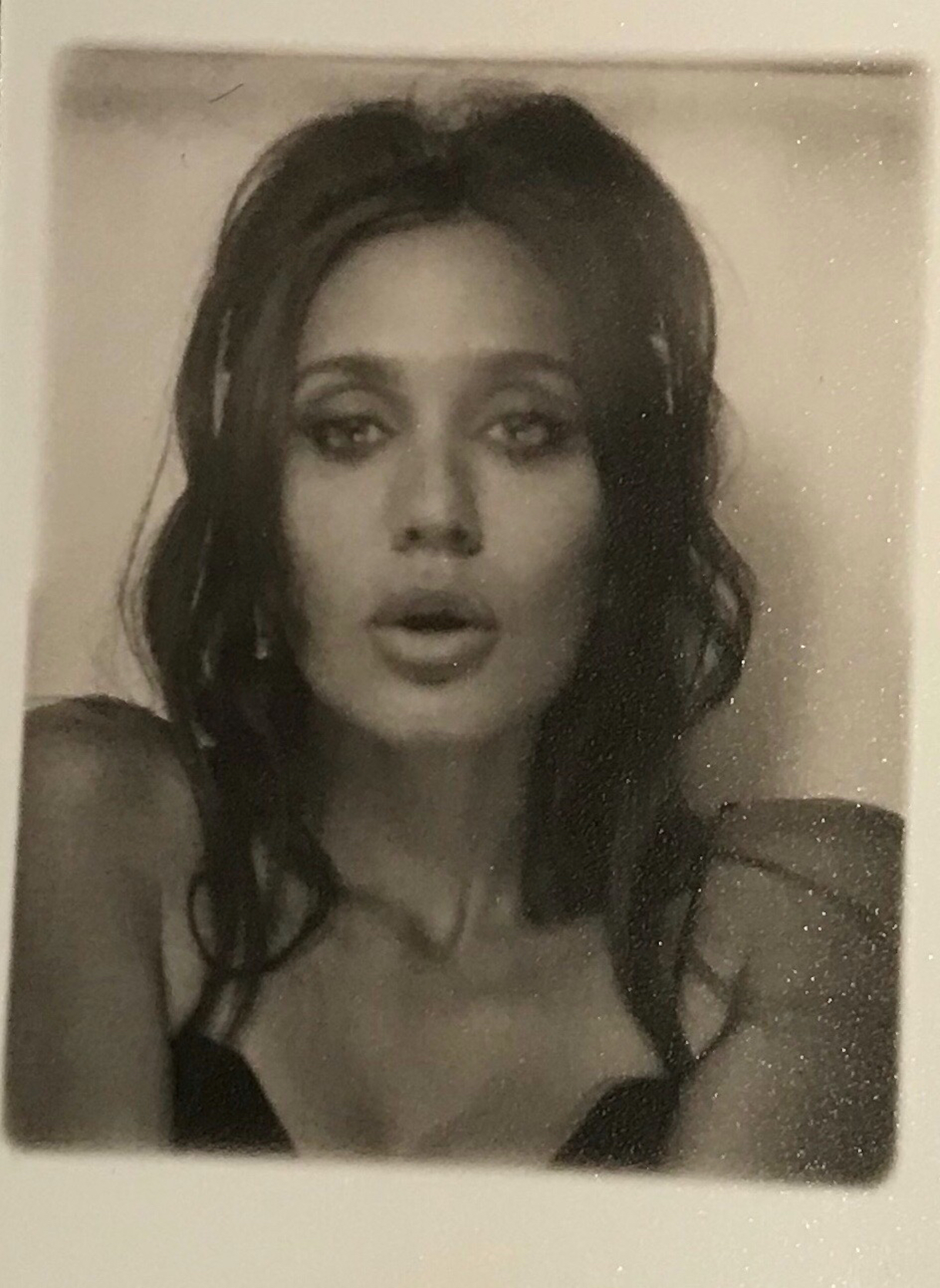 "When you're forced to be in your body at home, you learn things about yourself that you didn't know. I feel really inspired by my band, and writing…just being present." Jesse Jo Stark, the hauntingly gorgeous songstress, is doing all she can to stay lifted and connected these days. When she's not creating, Jesse has been spending time raising awareness or donating to animal shelters and organizations like Music Cares, in an effort to aid the takedown of the virus. The ability to connect as an artist is not something Jesse takes lightly, and neither do we – her Lockdown performance was an impassioned, uplifting gift.
A sultry, rock and roll goddess, Jesse calls to mind an era immortalized in documentaries and vinyl records. Penning honest words and compositions, Jesse rose to stardom quickly as an undeniable force of light and creativity. Her voice will cut your heart strings and sew them back together, and her music is not just auditory cheesecake, but an experience. Embark on your own journey by streaming Jesse's music on Spotify and checking out her blog on her website. You'll be quickly seduced by this one of a kind songbird.
FOLLOW LADYGUNN LOCKDOWN EVERYDAY AT 2PM PST:  
photos / courtesy of the artists
story / Ariana Tibi