Today we have a fantastic interview with Colombian-born and Brooklyn-based artist Julian Chams, who often examines the relationship between humans and nature through his work. Unlike most a
rtists we feature on LADYGUNN, music is not the element he works with, instead he sculpts, he paints, he photographs the subjects of his fascination to come up with textures and color palettes that sing on their own.
His newest exhibition is called "Traces and Visions" and it's presented by homework- the "nomadic art gallery that follows and disrupts the rhythm of the art world", and their focus is precisely on a stock rising artists such as Chams, whose innovative vision is leading the charge for the younger generation in the plastic and visual arts.
Julian Chams is the very first solo artist exhibition that homework is presenting, and it comes just in time for the premiere edition of New York Art Week. In partnership with the Ace Hotel, this exhibition also kickstarts a NYC residency for homework extending deep into May. The exhibition starts on May 5 at 6pm at the Ace Hotel and it will run until May 27, so be sure to catch it!
Tell us a little bit about yourself. What mediums do you most often work with and why?
I jump quite a bit between mediums. Every so often I need to switch it up and process my thoughts and feelings in a different way. I've been working with fabric and photography for a few years now. I take photos and use them to create collages, both on fabric and digital. I actually just finished one that will be a repeat pattern covering an entire wall, I can't wait to see what it looks like on a larger scale. Other than my photo-based work, I've recently taken up painting again after a few year hiatus. It feels like a whole new medium because my thought process had been so different while working in other formats, so I just came back to it with a new perspective. I've also been making sculptures, experimenting with resin and epoxies, which I hadn't worked with before, so that has been really fun. I also add socks to the mix. Socks have been a recurring element in my work since my freshman year in college. I find them to be a very intimate, personal and vulnerable object for humans.
There's an ongoing theme of nature -specifically plants- running through a lot if not most of your work which, if I had to guess, comes from your childhood in Colombia. Am I correct in this assumption? In any case, how big a part does this heritage play in your art today?
Growing up in Colombia has definitely had an impact on my work. I grew up in an urban environment, but I traveled with my family to more rural and remote places that had a deep effect on me. But my interest in nature really developed later, when I started going on more trips by myself to upstate New York, the Amazon, the Sierra Nevada, and discovered the complexity and magic that is present in places where nature can just do its own thing. At the same time I was spending time with people who are more intimately connected to the land. I also started studying herbalism and using plants for medicinal and spiritual purposes.
The reason I use natural imagery in my work is because it is a universal language and it is often overlooked and underappreciated. There is mystery in nature and its ever changing incarnations. It becomes a more abstract way for me to address the world because it doesn't have a specific identity and belongs to no one. It is ultimately all we have.
Going back to Colombia though, I think it also shows up in my work through my choice of colors, materials and content. Our culture is very colorful, playful and warm. Art and music are rich and vibrant and a vital part of our identity. There is a sense of humor and levity in my work, even when addressing more serious issues, which is an attitude that is very typical of the Colombian Caribbean, which is where I'm from.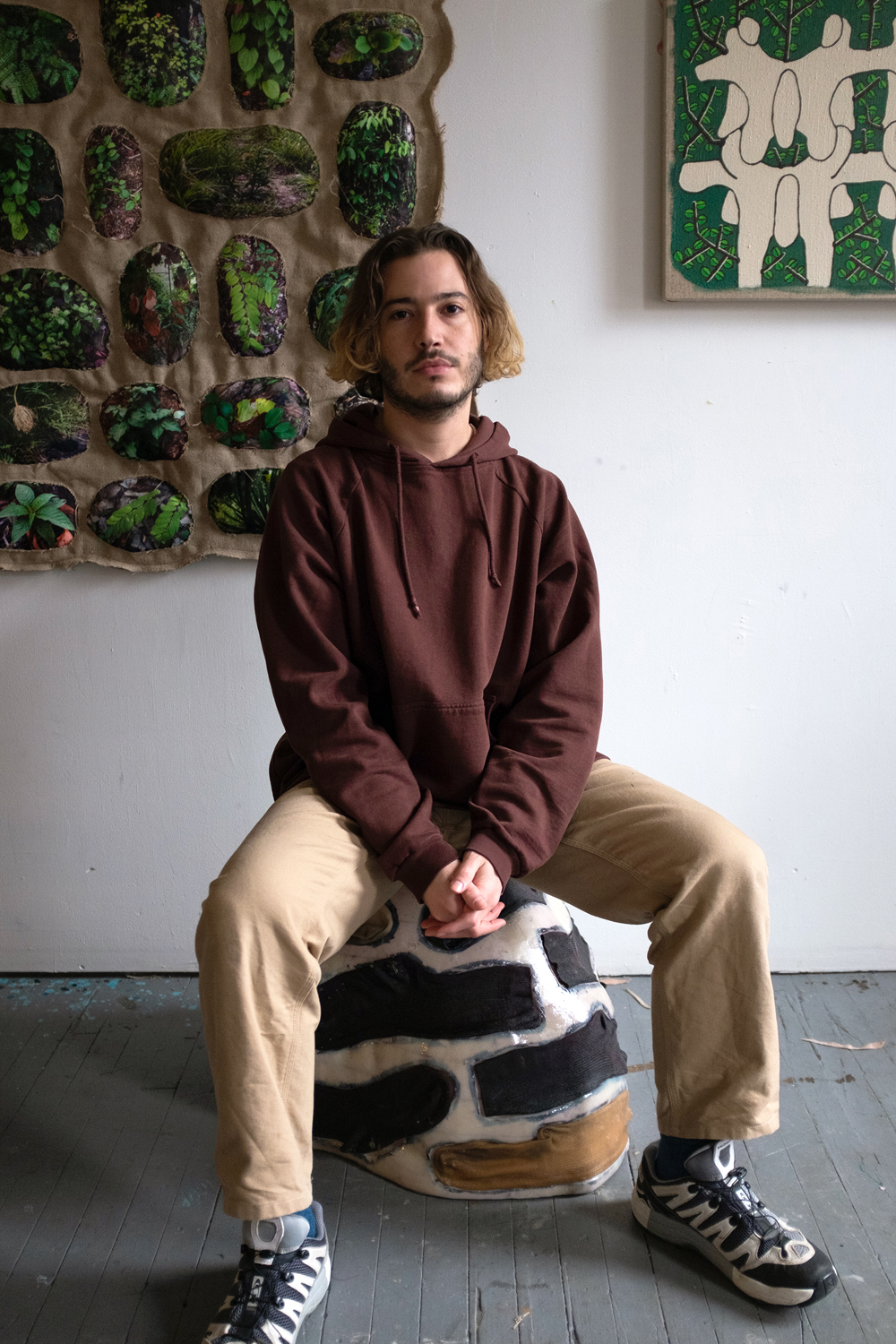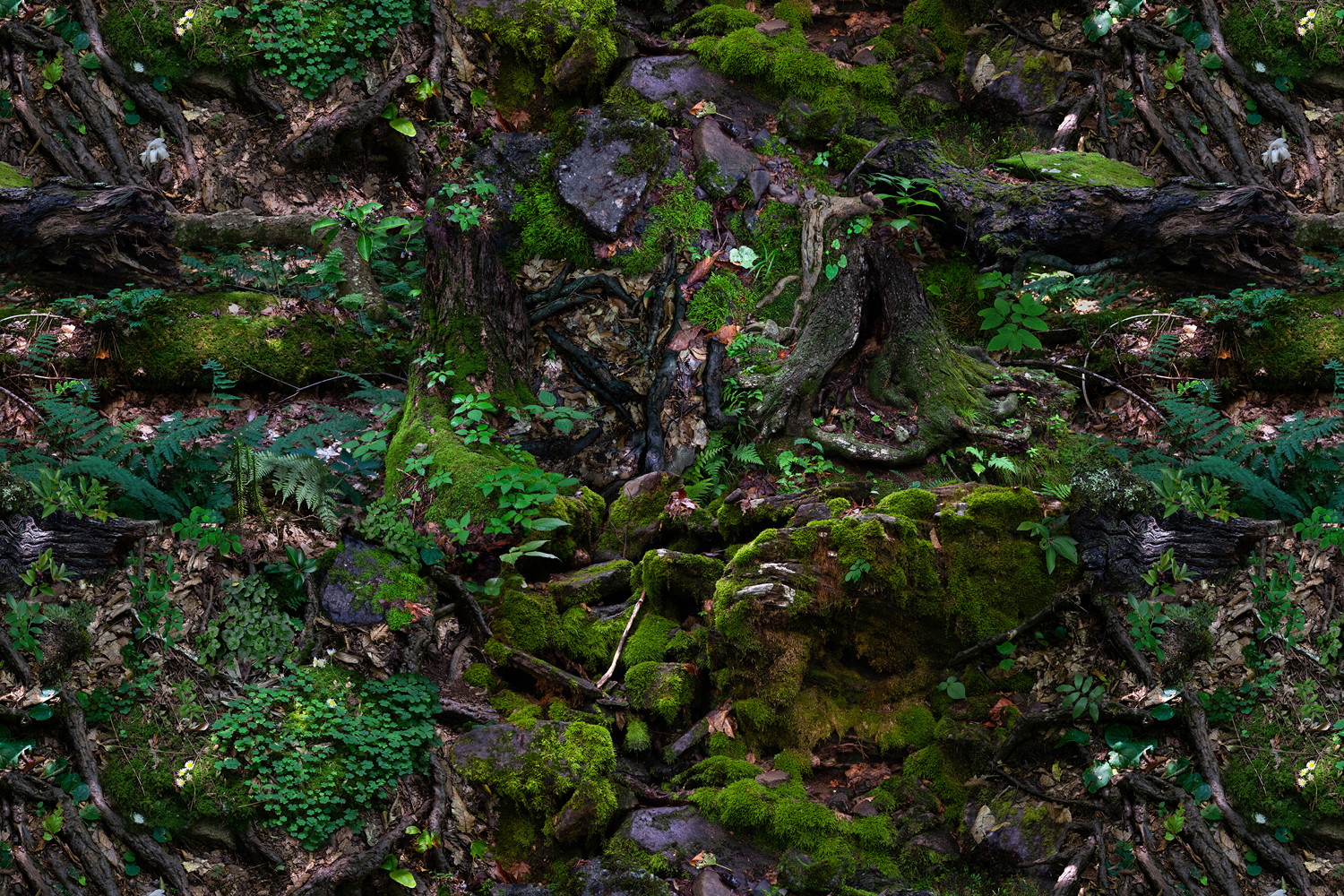 There's also the fact that you're currently based in Brooklyn. How long have you been living there, how do you feel the city itself and its people have helped shape you into the artist that you are today?
I have been in Brooklyn for 10 years now. I moved here right after graduating from college. The diversity in this city has made me more empathetic and has allowed me to see a multiplicity of points of view and ways of living, showing me everyday that there isn't one way to be or to see and understand the world. The lifestyle and pace of the city has taught me not to let go of attachment since everything moves so quickly and change is such a big part of the equation here. At this point these have become intrinsic ways in which I approach my work. I embrace ambiguity and like to leave room in my work for multiple interpretations and meanings. I want people to see something in it that relates to their own lives. I like for it to be mutable, to adapt, so that it can be referenced in different contexts. 
Also, having access to the work by artists I admire and that have nurtured me since I was younger is just such a huge gift. I get to see work by artists in all stages of their process and who work in different mediums, which keeps my mind spinning and my perspective constantly shifting. This is probably why I don't stick to one way of making art. It's just so enriching to dip your toes in everything!
Who or what drove you to art? Do you remember seeing or creating something for the first time that really set you down this path?
I have always been surrounded by creative people. My dad has a graphic design agency and my mom is an artist and has her own home decor business. Since I was very young they would show me the work of different artists, architects, musicians and filmmakers. I would go to my dad's office and learn how to use photoshop and other software since I was 12 or so, hanging out with all the creatives in his office, seeing how they came up with designs and slogans. My mom would also take me to her painting classes and groups and I'd work on my own doodles there. Art classes in my school were not really a thing, but I was the little queer boy that loved decorating and making the bulletin boards. I have to say my handwriting was very on demand during that time. At some point in my teens I painted my room orange and drew some spiral motifs on the wall and made a huge collage covering on the wall behind my bed with magazine cutouts, photos, and souvenirs. It was sort of a visual diary, which is still what I'm doing only in a more pared down way.
We know a little bit about the creative process of musicians and songwriters. many times it all comes down to personal experiences or even just  hearing a phrase that plants a seed in their minds. What is it like for a plastic/visual artist such as yourself?
My process begins by gathering and accumulating material, whether it's photos, found objects, or thoughts I write down or draw. I then start to sort out and organize what I've compiled, taking it apart and rearranging it, trying to make something cohesive out of it. I'm trying to figure out why I collected what I did, digging to get to the core of what's going on in my subconscious. I don't think I'll ever get there, but it's endlessly compelling to see what is revealed under each layer. 
Tell us a bit about what "Traces and Visions" is. how would you hope people come to approach your work to better appreciate it?
A good entry point would be to think about the relationship between humans and nature and how interconnected we are, even though capitalism creates the illusion that we are independent beings with our own purpose and goals. We always return to the earth in the end, which is what I address in my work. The aftermath and the emptiness that remains, the traces we leave behind. The socks and the photographs act as stand-ins for remnants of the human body and fragments of memories. On the other hand there are moments that offer a glimpse of other possible realities, mundane elements that are reconfigured to reveal something new, visions that are at the same time familiar and surreal. 
You're the first artist that the fine folks at homework do a solo exhibition with. How did it come to be and what does it mean for you? Is this the first time you've had an exhibition all to yourself?
I have known Mayra and Aurelio for a few years now. They have been super supportive of my work since I met them around 2014. I think we all knew we would do something together at some point. They reached out to me last year and told me they were starting a gallery called homework and they wanted to include some of my work in their inaugural show titled "v00001." So I made some new pieces, sent them to Miami, and flew over there in December. They put up an amazing exhibit and really outdid themselves with all the events surrounding it. They're a force to be reckoned with, and they're just getting started!
Now on their second venture we are working together again, this time on a solo show. I am extremely excited to show my new work after a few years. It's not my first time having a space to myself, but it's definitely been a minute and it feels very special that I'll be doing it with homework.
Protagonism is well and good, but if you could share a gallery with any living artist today, who would that be and why?
It would have to be my friend Emily Wilker. She makes the most mind blowing landscape and nature-inspired paintings. I think our work complements each other. Her work conveys something that is at the heart of my work, but in a completely different way
Music is a very big part of what we do here at Ladygunn, so I feel obligated to ask you: Have you ever dipped your toes into making music at all? What musicians are you enjoying most right now?
I've been to a lot of concerts recently so I'll tell you about that. I saw Bill Callahan at Poisson Rouge, he really feeds my loner sad boy side. Mdou Moctar, saw them live at BAM and I was sobbing by the end of the show. I've been a Charli XCX fan forever and her show was earth-shattering. I was drenched in sweat cus I was jumping the whole time. I saw Bad Bunny at Barclays. That show had all the shiny toys, it was so much fun, he feels like home to me. I also just got tickets to see Rosalia. I love her new album Motomami so I'm really looking forward to it.
What is Julian Chams doing when he's not working in his studio/atelier?
I love going on hikes with friends or by myself, sometimes with the company of magic mushrooms. That always brings me back to my center. I just got my first set of camping gear, so I'm looking forward to lots of outdoor activities this summer. I also often stay home with Pepita and Julius, my two cats, watching a show or movie. There's obviously the occasional wild party night with my girls. I go to the gym and yoga classes a few times a week. Oh and I have a bookkeeping company so that takes up quite a bit of my time, but it keeps me on my feet!
Besides this fantastic new exhibition with homework, what else are you preparing for the near future?
I am going to PR in June to take pictures for a new series I'm making. It's for a show about how the banana has shaped identities, ecosystems and violence in Latin America. I'm also working on some large digital collages for a few commissions. And I'm going to make functional objects to sell online on a really cool platform I can't reveal yet. Of course I'll also keep working on my own projects, but that's always happening!
Story: Samuel Aponte
Photos:
Courtesy of the artist
CONNECT WITH HOMEWORK GALLERY