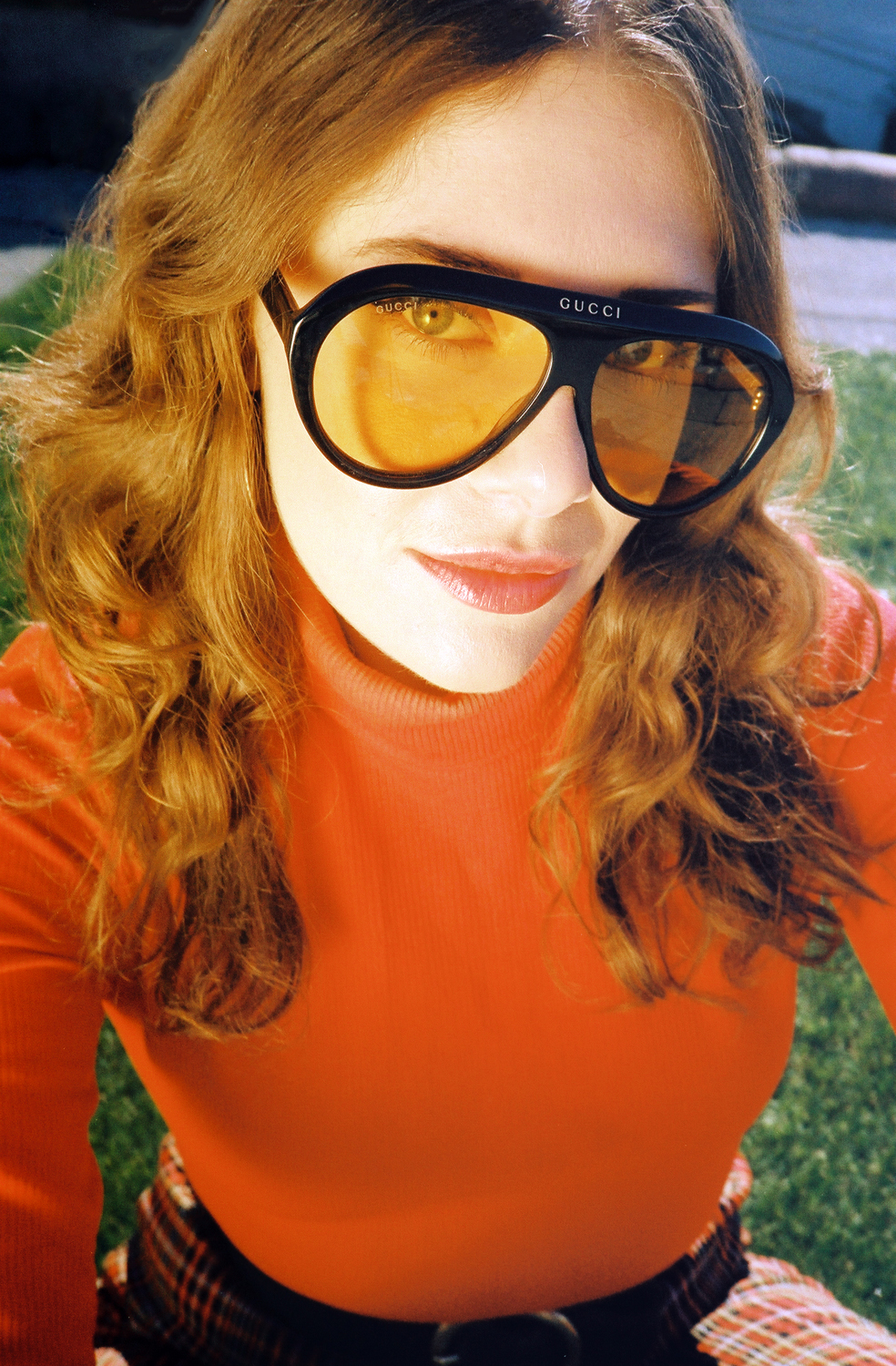 Nina Tarr is easily East LA's Golden Girl and one of my favorite LA comedians I've had the privilege of seeing do standup. She's a total chameleon, weaving seamlessly through the grungiest punk scenes, to the newest bougie hot spots. Whether you like to wash your whiskey down with a Tecate or throw your pinky up with a bottle of biodynamic Pinot, Nina Tarr will have you laughing your ass off.
Her raw, honest, and often grotesque delivery is beautifully mixed with sexuality, power, and grace. Her range transcends boundaries, from your uncle Giovani with a deviated septum, to a vodka drinking Becky in the blink of an eye. From plastic surgery face to Robert Dinero giving a blow job, Nina Tarr slays the stage.
She's hot and she has great style, so can she actually be funny? Like, actually be funny, you know without being the "hot funny girl. If this is you… then you are in for a pleasant surprise, or maybe a rude awakening. Women are fucking tired of being perfect and Nina Tarr is the hero we all need.
It's pretty cool because as I sit here writing this on International Women's Day, I realize how beautiful this collaboration truly is. Her comedy inspired me so much, it opened a door for me to explore and learn something about myself I never knew. That being said, I hope you enjoy my very first animation! 🙂

Happy 2021 – what were the biggest challenges of 2020?
Oof, where do I start? 2020 was ROUGH for so many people. My life took on a full 180. Being immersed in the already volatile entertainment industry was extremely challenging to grapple with even before covid, so when that hit, holy cow. Not only was I traveling for djing, stand up and acting but I was used to having the crux of my expression reliant on crowds of people. Stand up and djing are both rhetorical in nature but neither exist without people being present to absorb it. Whether it be making a room full of people dance or telling sophisticated dick jokes at a comedy club, the focal point of my creative outlet was outwardly performative, which was no longer viable due to the pandemic. One of the biggest challenges was to do a full overhaul of my career that I worked so hard to build for about a decade. I had to look inward, invent something new, not rely on the uncertainty of the future, not wait for things to "go back to normal." I had to reassess everything, my work, priorities, how I was going to make money, basically my entire life. There was a lot of silver linings though. When does one have an opportunity to experience the snow globe effect but in tandem with the whole world? Everyone's life got shaken up and it was an opportune time to reinvent oneself, to really look deeper into one's life. Pretty fucking trippy if you ask me.
New York City – tell me what inspired the move?
I love New York. I've always loved it and for the last 3 years, I was lucky enough to live back and forth between LA and New York. I felt at home in both cities. Obviously, with the pandemic, travel was out of the question so because of that, I couldn't go back to New York for over 9 months. It was the longest stretch of time I had spent away and it was more devastating than I anticipated. I came back to NYC in late Fall because I got booked for a shoot and because cases were at a low point, I also decided to shoehorn in some outdoor comedy shows that we're popping up all over the city. It was the longest stint I had gone without performing too. I was terrified I was gonna be so rusty. But oddly enough, I was fine, I was better than fine, I did pretty damn well. I felt so revitalized. New York City was alive and it woke me up. It felt symbolic. Southern California has been my de facto home base my whole life. In fact, I was born, raised, and have lived in the same 30-mile radius my entire life. I wanted to go elsewhere to see what another city had to offer. I think for me personally, it was so difficult to sit idly by while I felt like I was getting steamrolled by things out of my control due to the pandemic. I'm sure a lot of people can relate to that. I felt stuck and stagnant in so many ways. Growth felt dormant. I wanted to create a change in my life that may have not naturally occurred. So I left my lifelong home of LA that I know and love and decided to move across the whole damn country. I thought "ah change! finally! Just what the mutha fucking doctor ordered!" And here I am, an official Manhattan resident, leaseholder, and all.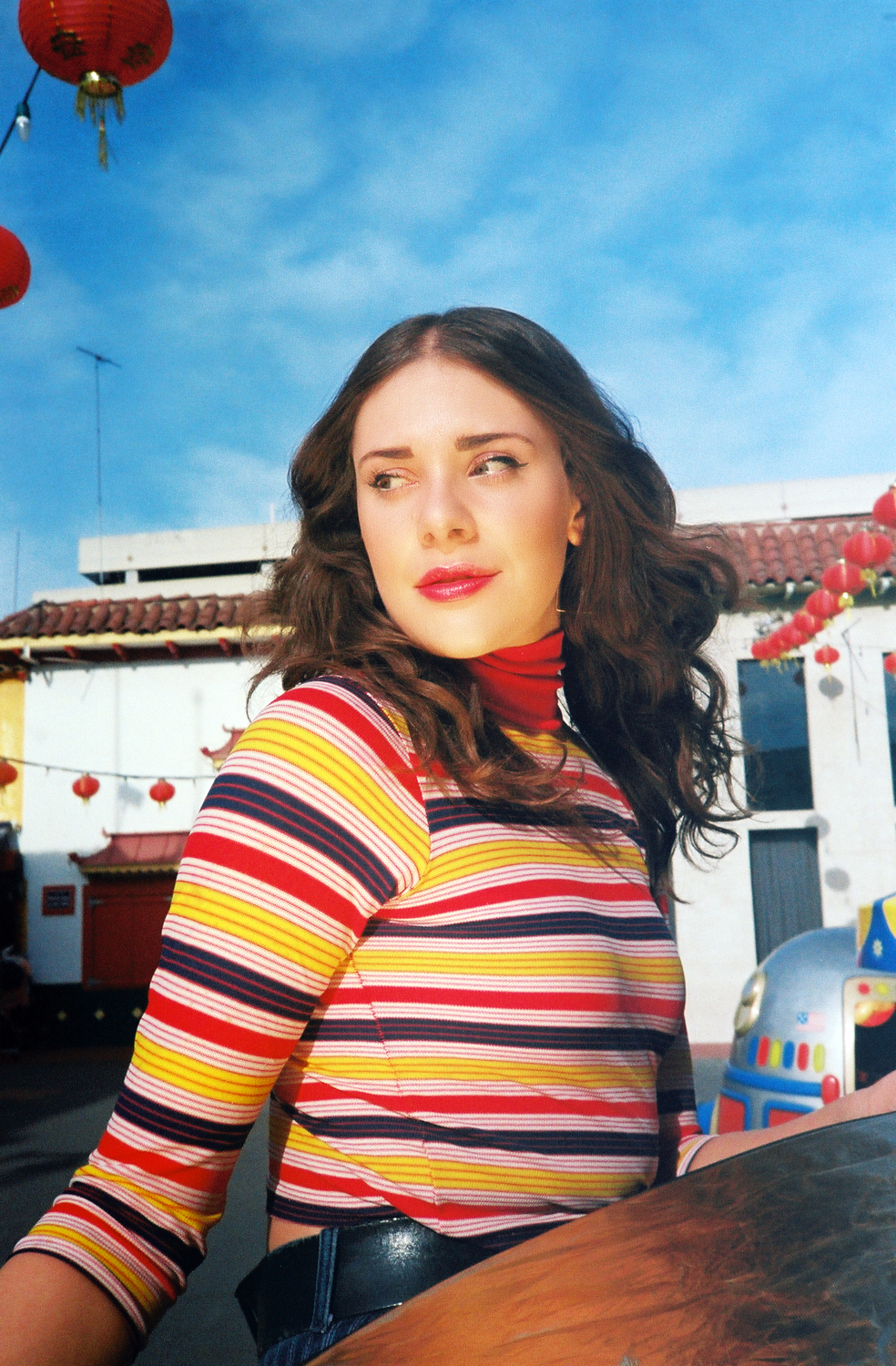 How you got into comedy and acting
I mean, if I'm being honest, I couldn't really do much else. I majored in Art History in college if that tells you how outlandish the notion of a future was to me. What I'm saying is that I didn't really plan for a practical career path. I've always been a pretty funny kid – the best way to mitigate getting teased by your peers is to make them laugh, like a court jester's hail mary attempt before getting executed, trip and fall on the way to the guillotine, make the king laugh and you get to live, but you know, whatever the high school equivalent of that is. I started doing stand-up at open mics when I was 22 and it just stuck. Acting followed shortly after. I felt like these two modes of creativity were really conducive to my expression at the time and not much has changed since.
Talk a bit about what you have been working on recently.
I've been really passionate about the new radio show I started in quarantine. It's a bi-weekly musically thematic radio show called Topless Romantic on Eastside Radio. Each episode is centered around a theme where I take you on a journey of my favorite obscure rarities and just generally good tunes. Throughout the show, I also incorporate captivating stories and tidbits of the artist's or album's or specific song's history. I've been having a lot of fun with it.
Here's my page with archived episodes – https://www.eastsideradio.org/toplessromantic
You don't seem to fit into a box – what empowers your individuality?
Damn, that's awfully sweet of you to say. I don't really know exactly how to answer though. I guess I'm just being me because I have no other choice and if people like that or think it's cool then that's great. But yeah, I don't know, I'm just doing what I know and what feels right I guess.
Top 5 things you're going to miss in LA…
Victor, my corner fruit cart dude. He knew exactly how much Tajin I liked on my sliced mangos.
The breakfast burritos at Tacos Villa Corona. I still don't understand how they were so cheap.
I know this is kinda basic, but hiking Griffith Park. I lived right next to it and it was so special to just venture into what felt like the full-on wilderness right outside my door. Lots of contemplative walks on those trails, I'll tell you what.
Ordering a steak and a martini at Musso & Franks and people watching to my heart's content.
Last and especially not least, all of my friends. These people have got me through everything. They're incredible and hilarious and fun and inspire me so so much. My friends have been the absolute toughest to leave behind in LA and I miss them all the time.
Ok, one dumb and one best memory from LA.
Honestly, this is the hardest to answer. It's really difficult for me to whittle down all the dumb shit I've seen or done and on the obverse trying to mine my best LA memory as well, there's a lot. So I'm going to encapsulate both into one story that I think takes the cake. A few years ago I was tasked with djing at William H. Macy and Felicity Huffman's Mulholland drive home for a little party and when I was close to wrapping up, one of their nephews' told me to open my mouth, which I was confused by but just unquestionably reactionarily did and then he proceeded to take a finger full of MDMA and shove it into my mouth and exclaimed: "you're welcome!" At that point, it was just a waiting game as to when the drugs would hit my system. I was quickly packing up attempting to outrace the drugs that would inevitably hit my bloodstream when William H. Macy came up to me and graciously thanked me for djing and shared how delighted he was about the music selections when like a ton of bricks I was HIT. With a furrowed brow and beads of sweat accumulating on my forehead, I did my best impression of a "normal person" to which I quickly lost sight of when I began to go into a diatribe about Alan Watts, to which, much to my surprise, piqued the interest of Mr. Macy. We then had a delightful conversation about Noah Chompsky all the while I'm in outer space and him none the wiser… at least I think I pulled it off. Maybe he left that conversation being like "damn I really blew that high chick's mind"… we'll never know.
Let's talk about your fashion, honey. What inspires and who are your favorite designers?
I love wearing a mixture of vintage pieces, whether it be a leather trench from the 70s or a pair of vintage Ferragamo's, and incorporating contemporary items from designers like Helmut Lang or Issey Miyake etc. I like taking an original one-of-a-kind vintage piece and give it a more sophisticated slant by integrating a variety of styles from different time periods. I love the color. Bright colors. And I love pattern mixing. I think some people would say, "Jesh, all this color is a lot – in fact, too much" – that's fine, everyone is entitled to their own opinion, and that's the beauty of using sartorial choices to radically express yourself. It's all your own prerogative. It's also a temporal means of expression, you build up your outfit for the day and you take it off when you go home only to do the same thing the next day, to execute another vision you have and share it with the world. We can choose to live life tepidly, take a pedestrian approach to utilitarian necessities such as getting dressed, but what's the point in that? We live in a tactile world and we're highly visual creatures. Lean in and take every opportunity that this short life gives us to be you. Getting dressed and choosing an outfit gives you an opportunity to introduce yourself to the world every day. It reflects who you are or even how you feel that particular day, that particular moment. It's a form of radical self-expression that we're all required to participate in every day. And what's the point of doing anything unless you do it fabulously? Shine on you crazy diamond.
What is most NY shit you have seen so far?
My bodega guy taking on two phones at once while eating a sandwich and ringing me up for a bottle of water and in between bites of his sandwich and the two separate conversations he's having, he says to me unprompted "you know New York City tap water is better than that bottled shit."
What is something you are proud you learned this year?
Cooking baby! I feel pretty confident that I can cook pretty much any vegetable and make it hella tasty.
Top 5 favorite…Movies…
The Jerk
8 1/2
City Lights
The Shining
Down By Law
Top 5 favorite…Songs…
I Found A Reason – The Velvet Underground
Ma quale idea – Pino D'Angio
Rock Your Baby – George McCrae
Bobby Brown Goes Down – Frank Zappa
Work for Love – Ministry
What are your goals for New York and your next moves?
Doing as much stand-up as possible is a huge priority of mine and New York City is the place to do it. It's the hub for live stage performance in general, especially in the theatrical and comedic realm. My main acting teacher is also based in NYC and I'm excited to lean back into that work because I'm interested in potentially getting into the theatre community out here. I've also amassed a great group of pals that I really feel akin to creatively so I'm looking forward to collaborating with a new group of folks, make some short films, have some fun with it. I'm also starting to direct some shorts as well which I'm excited about. The possibilities are endless honey!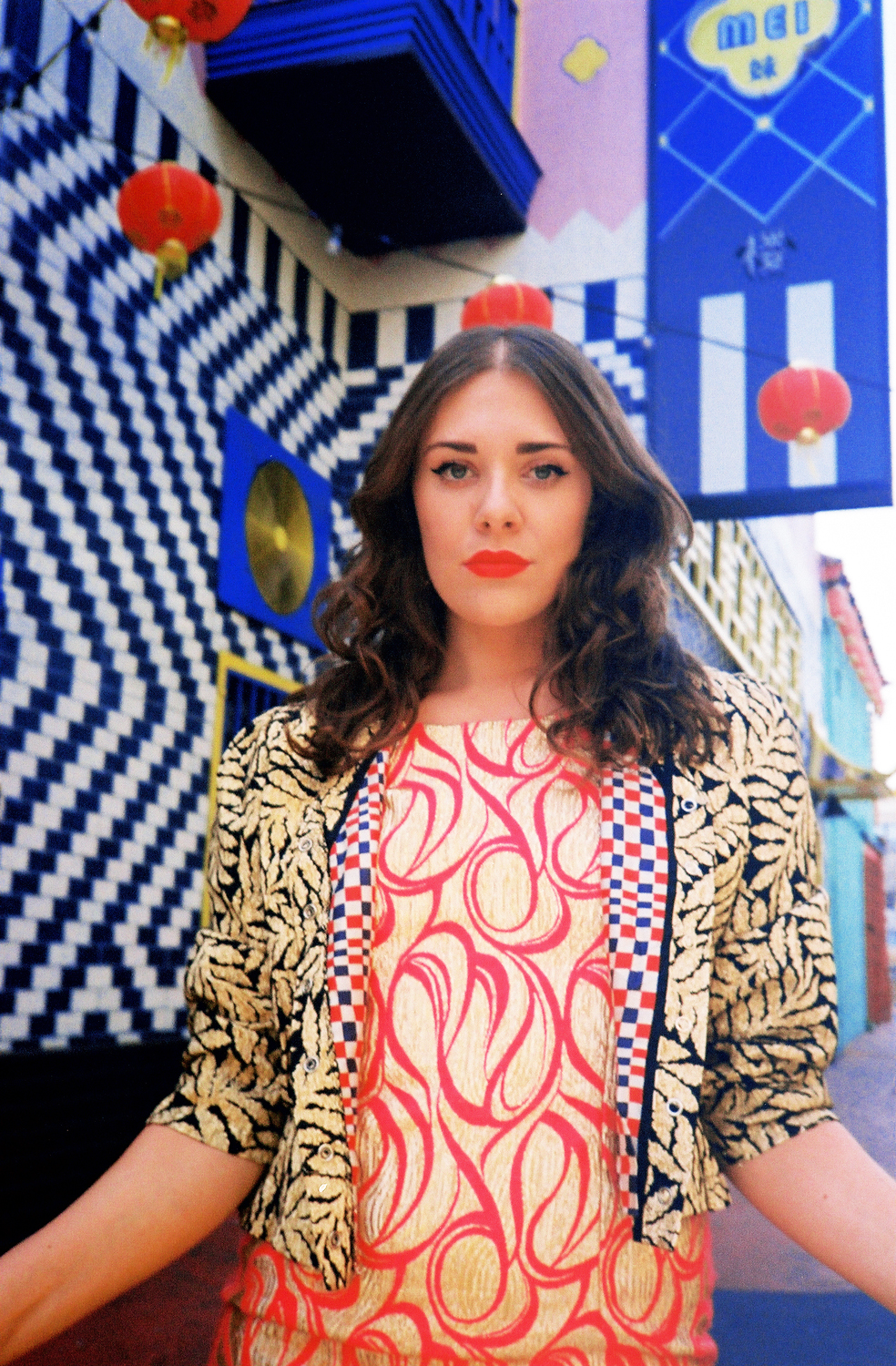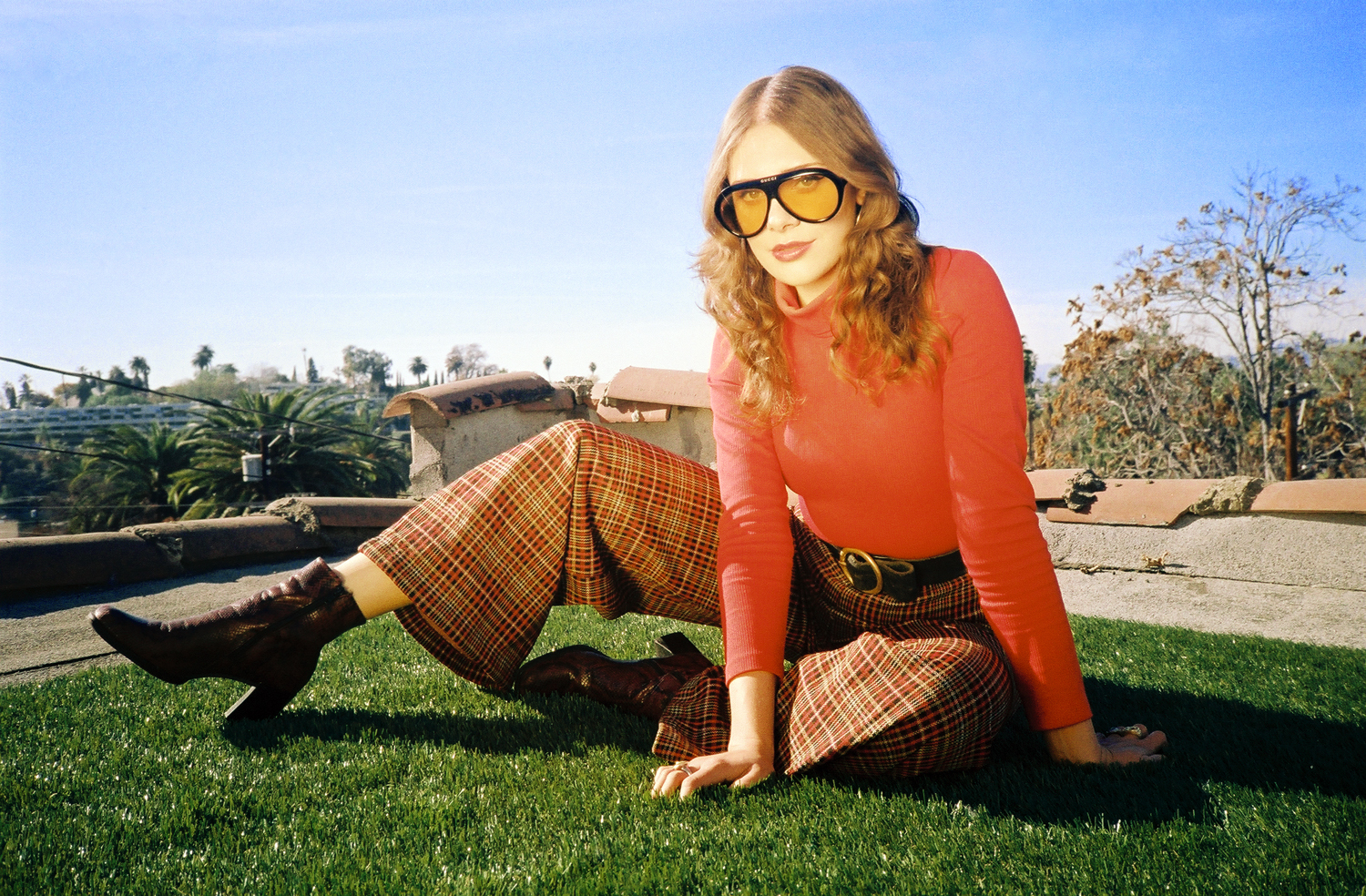 story + photos  / Ericka Clevenger @erickaclevenger
CONNECT WITH NINA:
Nina Tarr can soon be seen as a guest star on the upcoming HBO Max series HACKS and was honored as one of Just For Laughs New Faces of Comedy in 2018. Nina is starring in an indie feature film, RED DREAM, which has just begun production. In addition to her indie feature roster, ADVENTURES IN SUCCESS is premiering in Spring of 2021. She recurred on MTV's HIGH CRIMES and co-hosted the E! pilot, LIST LUST, and was a featured storyteller on Viceland's PARTY LEGENDS. You can also see Nina pranking celebrities in the latest incarnation of PUNK'D hosted by Chance the Rapper. On the literary side, Nina was a writer on Adult Swim's THE F-SPOT WITH DERRICK BECKLES and has written several viral videos for Buzzfeed. Catch her musically thematic radio show Topless Romantic on Eastside Radio. Lastly, Nina moonlights as an all-vinyl DJ and event producer, she is the co-founder of the collective, All Girls, All Vinyl.