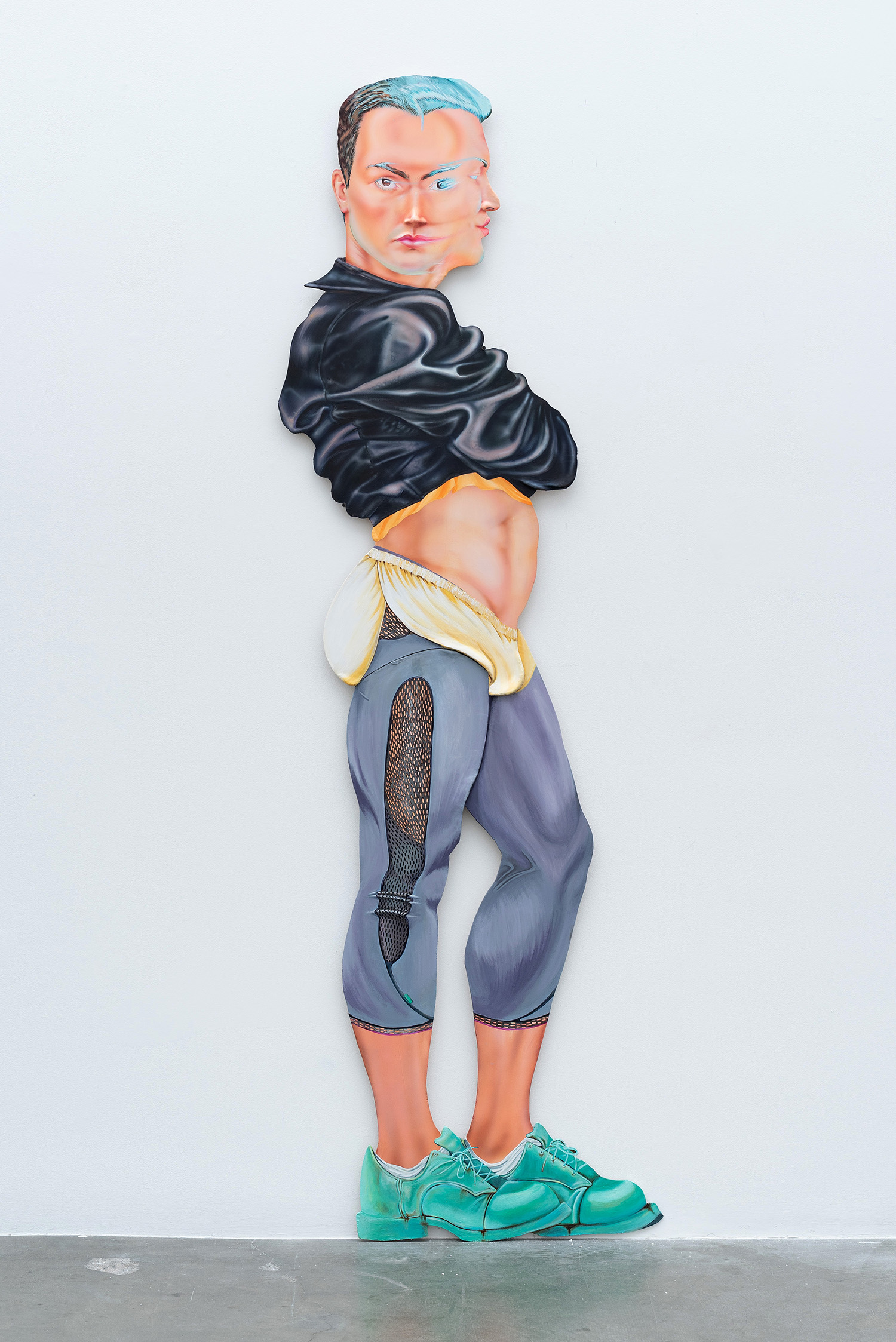 Drake Carr Gay Bar Painting (Gay Stare), 2021 Acrylic paint on paper pulp and wood panel 96 x 30 x 2.5 inches
"My work is best described as an obsession with people,"

says Drake Carr, one of America's most promising fine artists.
Since moving to New York from Michigan in 2015, he has exhibited internationally, including three solo exhibitions in Los Angeles and New York City. His visual art practice lends itself to collaborations in fashion, music, and literature- he has worked with a range of creators such as Christopher John Rogers, Pvssyheaven, and Samuel R. Delany. Carr is currently living and working in Brooklyn, bartending part-time, and

 

finalizing a gay book of comics to be released in 2022.

 
"It's going to be jerk-off material, hopefully," he tells us in a way that sounds like one of his paintings come to life. The artist goes on to say,

 
"Manifestations is inspired by the desire to make fun of gay people while also providing something pleasurable for the perverted reader. It's pornography, comics, and erotic fiction- and

 

for me, it's a chance to collaborate with other artistic faggots."
Colored pencil, pen, marker on paper
 

Image courtesy the artist and 0-0 LA.

 

Photo by Mariah Wynn.