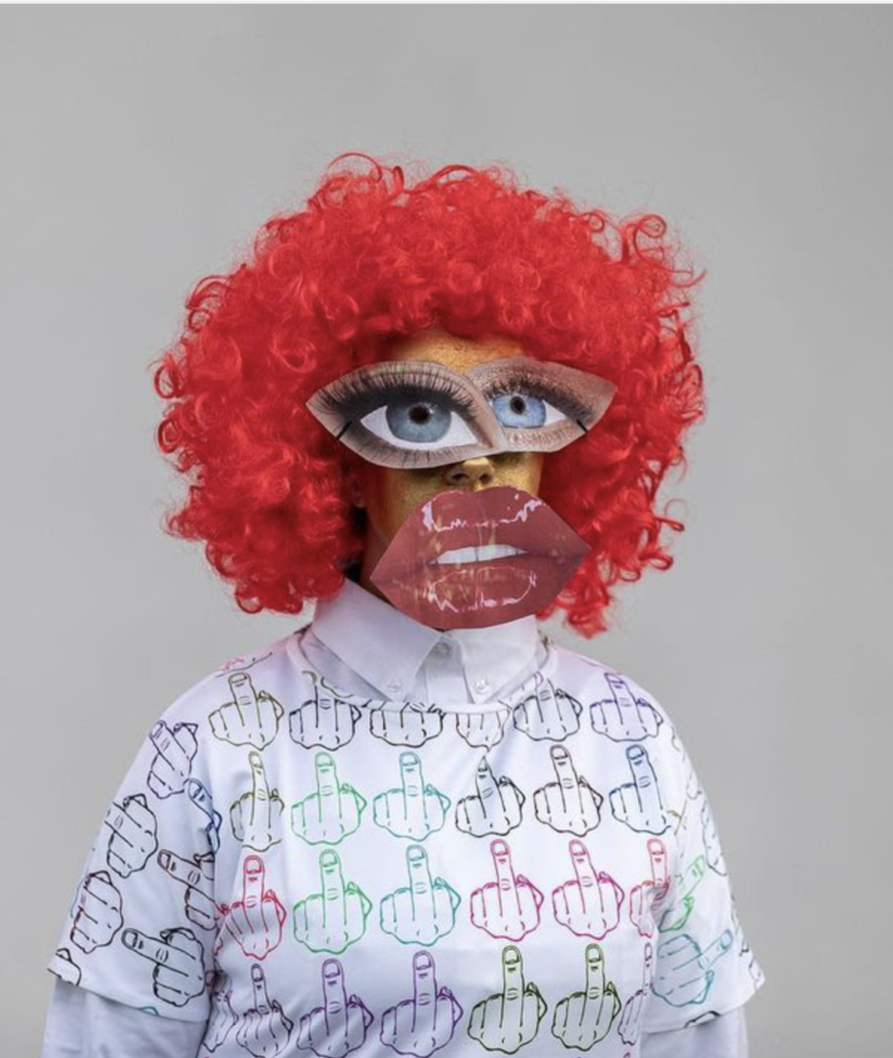 It is 2018. In front of the 14th street Union Square stop, Yali Romagoza sits in complete stillness. The sign next to her reads: "Hello, my name is Cuquita the Cuban Doll. I was born in La Habana and now I live in New York. I identify as a woman. I find myself surrounded by thorns. Also I bleed every month. I will mediate my way out of capitalism and communism for 30 min. Join me if you want. Please do not touch me."
Consider it an invitation, or an interruption. This is how Cuquita the Cuban Doll continues to create space for dialogue within our multi-dimensional impenetrable digital bubbles, one where we become spectators of our own exile. Cuquita, Romagoza's alter-ego, asks us to confront the institutional erasure of the Latina woman artist in the diaspora. For those of us who are ni de aqui, ni de alla (neither from here, nor there), it is at once a reaction and a response to the feeling of alienation one must adapt to in the journey of migration.
Romagoza relocated to the US from Cuba in 2011, an experience she describes as "the pain of having left everything and the sacrifice of starting again." When you arrive to the José Martí International Airport in Havana, the first words that welcome you into the island are those of Martí himself: "la patria es humanidad" (the homeland is humanity). These are the last words that a Cuban sees at point of departure, in most cases never to return. It is a deterritorialization not unlike the one experienced by Cuban artist Ana Mendieta, who defined the female (lost) identity with spiritual, earthly, and bodily actions. The life and work of Mendieta is only one of many that remains systematically silenced by the cultural institutions that are directly responsible for upholding our oppressors. It is by occupying the space of these institutions that Cuquita the Cuban Doll is making her presence known, while not letting the art establishment's complicity go unnoticed.
Her latest work, No me pongan en el oscuro (Do not bury me in Darkness), is an ongoing series of unannounced performative actions that brings into focus not just the exclusion of Latinx women from art museums, but their persistent absence from a wide range of domains of power. Each new unannounced performative action adds a new Cuquita the Cuban Doll, expanding the Cuquitas in the face of confrontation with various art institutions and museums. It is a silent scream and an urgent questioning: where do Latina women artists in the diaspora disappear to? Where is Ana Mendieta? Where am I? 
LADYGUNN spoke to Romagoza on performativity, identity, and exile, as well as what comes next.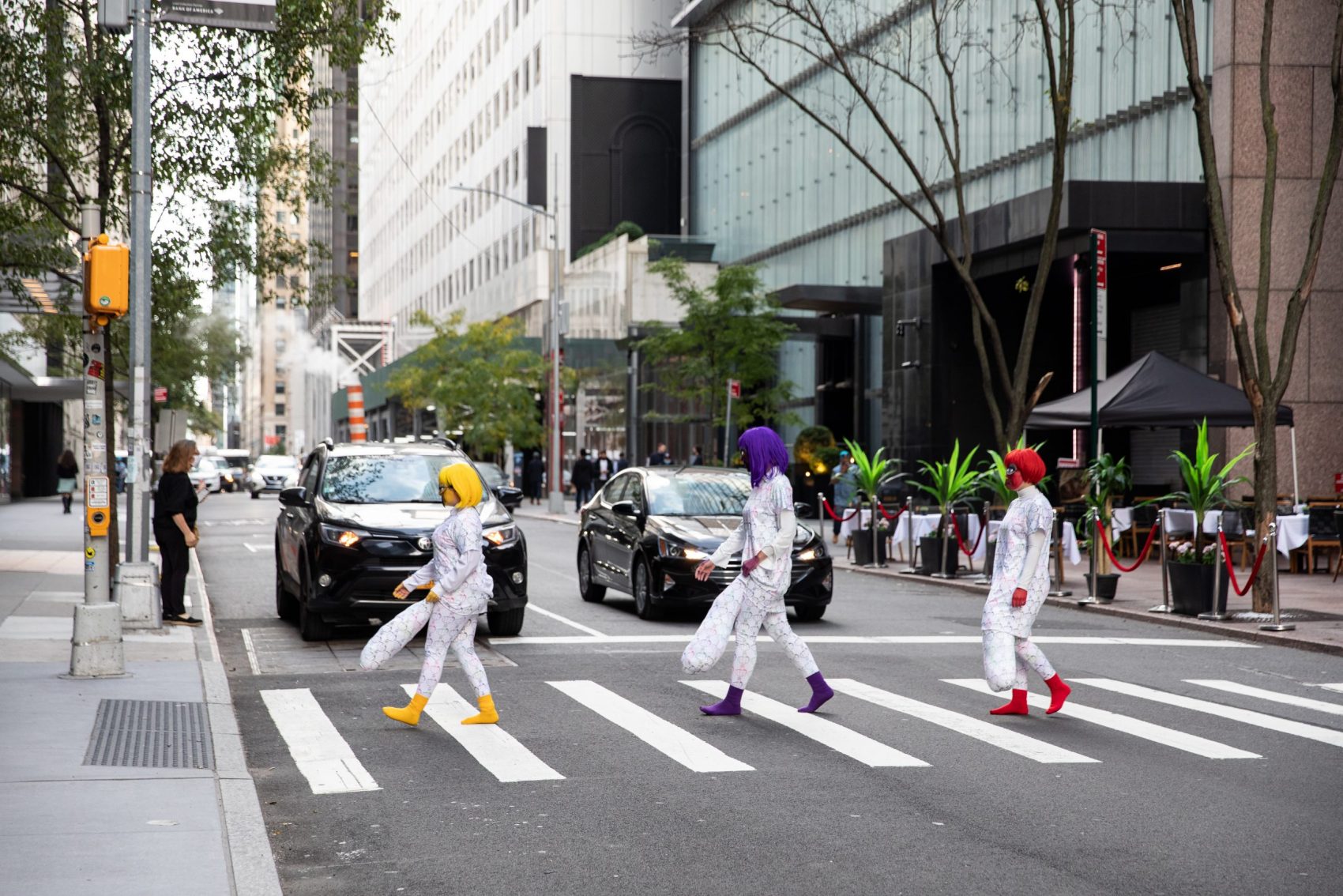 WHERE DID THE IDEA FOR NO ME PONGAN EN EL OSCURO START? HOW DID THESE PERFORMATIVE ACTIONS BEGIN?
No me pongan en el oscuro (Do not put me in the dark) is a fragment of a poem from José Martí's Simple Verses. The fragment says: Do not put me in the dark to die as a traitor: I am good, and as good, I will die facing the sun!" The poem speaks about invisibility, lack of appreciation for the other and the injustice that this constitutes. This thought, for me, expresses a phenomenon that is the invisibility and erasure within the art history of the Latina woman artist who produces art in the diaspora.  No me pongan en el oscuro (Do not bury me in Darkness) is a critique of the Western art system dominated by white supremacy that excludes diaspora artists. With this project I try to make this conflict visible, to make more complex what "diversity" "representation" and "race" mean for the art system. The "unannounced performative action" consists of appearing as my alter ego without prior notice in the public space where these institutions are located. Each action adds a new Cuquita La Muñeca Cubana, creating the multiplication and expansion of the Cuquitas. We stand immobile for half an hour wearing simulated penises as part of our wardrobe. The first action I did in September of this year took place at the Whitney Museum of American Art.
THE WHITNEY IS KNOWN FOR EXHIBITING THE WORK OF CARL ANDRE WHILE KEEPING ANA MENDIETA SILENTLY IN ITS ARCHIVES. YOUR WORK WOULD SEEM TO BE ASKING "WHERE IS ANA MENDIETA?" BY EXTENSION, THE QUESTION BECOMES "WHERE AM I?"
I proposed to myself from the beginning of the project that the first action was going to be at the Whitney, an institution full of contradictions. The Museum should exhibit, promote, collect, validate all the diversity of cultures, origins, identities, and stories of the artists who live and produce art in the United States—but it's not like that. The representation of art made by Latinx women is very little compared to the art production we do and the number of artists that we are active. America's great cultural institutions, like the Whitney, have been built and sustained by extremes of corporate and private wealth. One can understand, but not accept, that this system favors artists like Andre: straight white men who make art to be passively contemplated. This same system disappeared Mendieta to defend the myth of white supremacy. It is painful that she was betrayed by two systems: Cuba from which she had to escape and the United States, the country of opportunities, which welcomed her. One wonders, then, where the opportunities exist and for whom? Where am I? Here, trying to be seen and heard.
DO YOU THINK THE ESTRANGEMENT AND EXILE OF YOUR IDENTITY AS A CUBAN WOMAN FED INTO THE CREATION OF CUQUITA THE CUBAN DOLL?
Absolutely. Cuquita is a happy memory from when I was a child. Las Cuquitas appeared in the pages of the Cuban magazine Mujeres. They are paper dolls that you cut out as well as the clothes that accompanied it. I never had Barbies, but I had Cuquitas. Living in the United States after having emigrated from Cuba is a complex process. I was born and raised in Cuba and came to the here as a young adult. It was a very strong culture shock. The distance with Cuba made me make an unconscious emotional selection of moments that made me happy while I was there and try to incorporate them into my artistic practice. Cuquita La Muñeca Cubana emerged in 2018, after seven years living in the United States and seeking to rebuild a cultural home within the U.S. art scene, where I often do not feel included or represented. Cuquita La Muñeca Cubana shares my experience of living in the United States and the effects of political trauma on the individual. Through her narration, she illustrates what it is like to inhabit a space between cultures, to reclaim visibility and address feminism and marginalization while poking fun at the misogynistic and racist stereotypes that particularly plague Latinas in the US. The act of disguising my body, disappearing and becoming another, set me free of the assumptions about race, country of origin, cultural identity, female body. Cuquita La Muñeca Cubana has found visibility and acceptance that I have not experienced as a person or as an artist.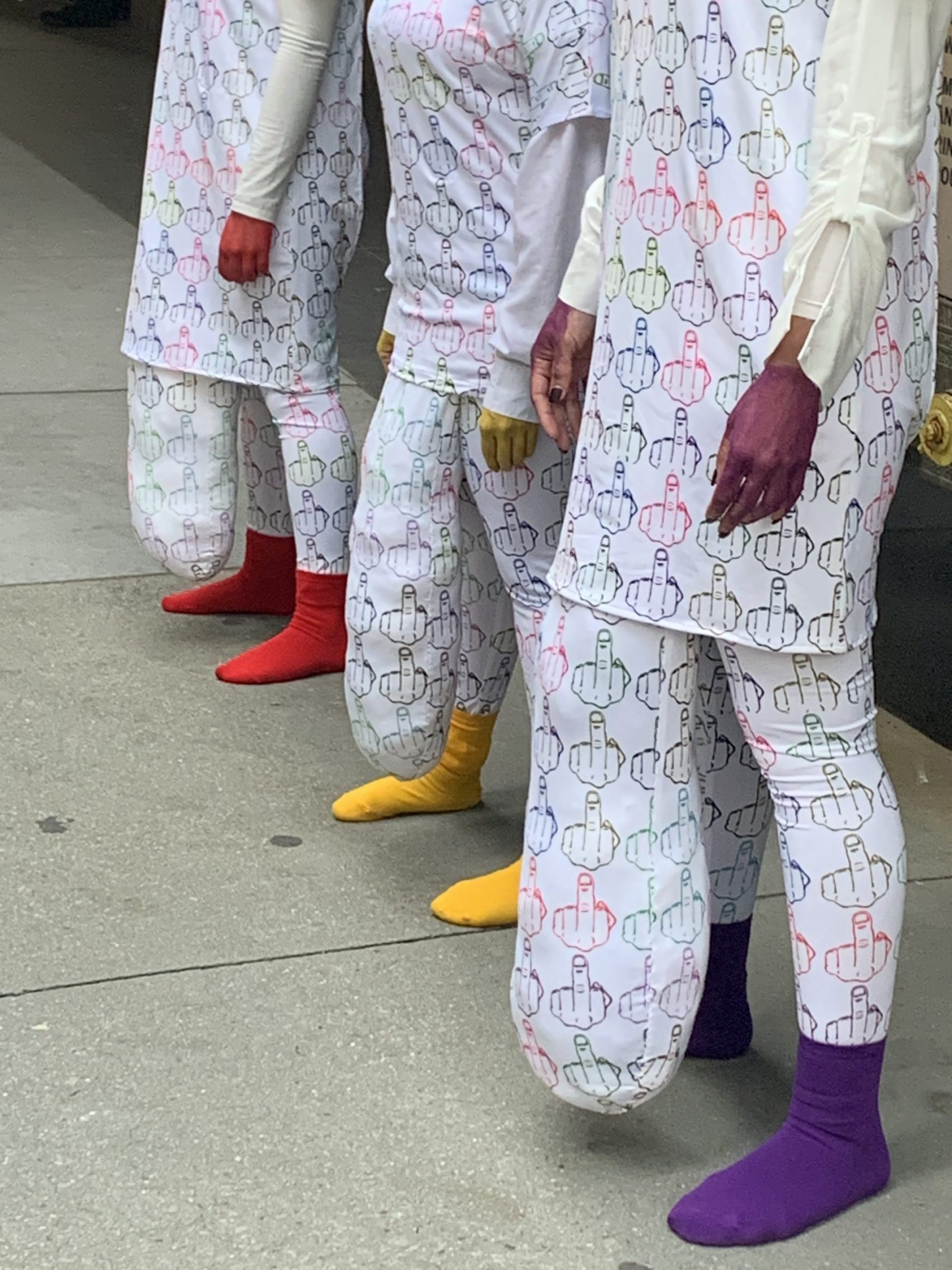 THERE IS POWER IN PERFORMANCE ART AS DIRECT POLITICAL ACTION, AS IT REMAINS UNMARKED FROM THE MYTHOLOGY OF INSTITUTIONS. DO YOU BELIEVE ART CAN AFFECT POLITICS AS MUCH AS POLITICS AFFECTS ART?
I was a member of the pedagogical project that Tania Bruguera created in Havana called Cátedra Arte de Conducta. Tania is an artist that I deeply admire and is an important influence on my training as an artist. Art is a communication tool to create visibility about problems in society that affect us and can therefore create change. If I did not believe this, I would not be doing No me pongan en el oscuro, doing it on the street, full of discomforts, vulnerable to being taken by the police or security around museums. I have infinite gratitude to the performers who have joined me, who also feel affected by the injustices to which Latinas are exposed and have agreed to undertake this adventure with me. I hope that these public actions that we are doing influences the art world, as well as museum collections, to include more Latina women artists.
YOU GREW UP IN HAVANA DURING "THE SPECIAL PERIOD", A PARTICULAR MOMENT IN CUBAN HISTORY THAT STILL AFFECTS THE WORK OF OUR GENERATION. I AM INTERESTED TO KNOW ABOUT HOW YOUR UPBRINGING IN HAVANA INFLUENCED YOUR ARTISTIC IDENTITY.
My personal story informs my vocabulary as an artist. As a child, I endured the trauma of experiencing the great economic depression in Cuba during the 1990s. It was here that I found refuge within myself and understood my body as a space for survival. I grew up with blackouts for 12 hours every day, and endless speeches from Fidel Castro. My generation was openly exposed to social inequality due to the invasion of tourism in Cuba, foreign companies, family remittances and the introduction of the dollar. We grew up disconnected from the ideals of the Cuban Revolution. Many of us left Cuba to live or survive where they could. As a child, all the clothes I used were handmade by seamstresses from the neighborhood given the scarcity of everything in Cuba. That sparked in me a passion and curiosity about making clothes. When I was a teenager I already made my own clothes trying to express my individuality. Growing up during this period has also influenced my concern about social issues that affect the individual. Machismo in Cuba has also been a determining factor in understanding my inclination towards feminism, the empowerment of women. Machismo is culturally accepted in Cuban society because it is a cycle of abuse that is inherited from generation to generation.
CUQUITA THE CUBAN DOLL QUESTIONS GENDER IDEOLOGY AND THE FEMALE BODY AS A FIELD OF MASCULINE CONTROL, EVIDENT FROM THE COSTUMES FOR YOUR PERFORMANCES. HOW DID THIS DESIGN COME ABOUT AS YOU PLANNED THE ACTIONS?
As a former fashion designer, costumes are an essential tool in my work and the starting point of my process. I first realized my fascination for making clothes by designing and wearing them as a reaction to the oppression I felt living in Cuba. I found a way of expression in fashion having grown up in Cuba where the idea of ​​egalitarian society suppresses any expression of individuality. When I thought about the costumes for this project, I first made the finger designs in colors and then printed them on white fabric. From a distance they look like candy but when you get closer you notice the gesture with the finger and the attitude of confrontation. Integrating the simulated penis in the wardrobe seemed necessary to me to accuse the oppression and marginalization that Latino women suffer in the world of art and society in general by patriarchy.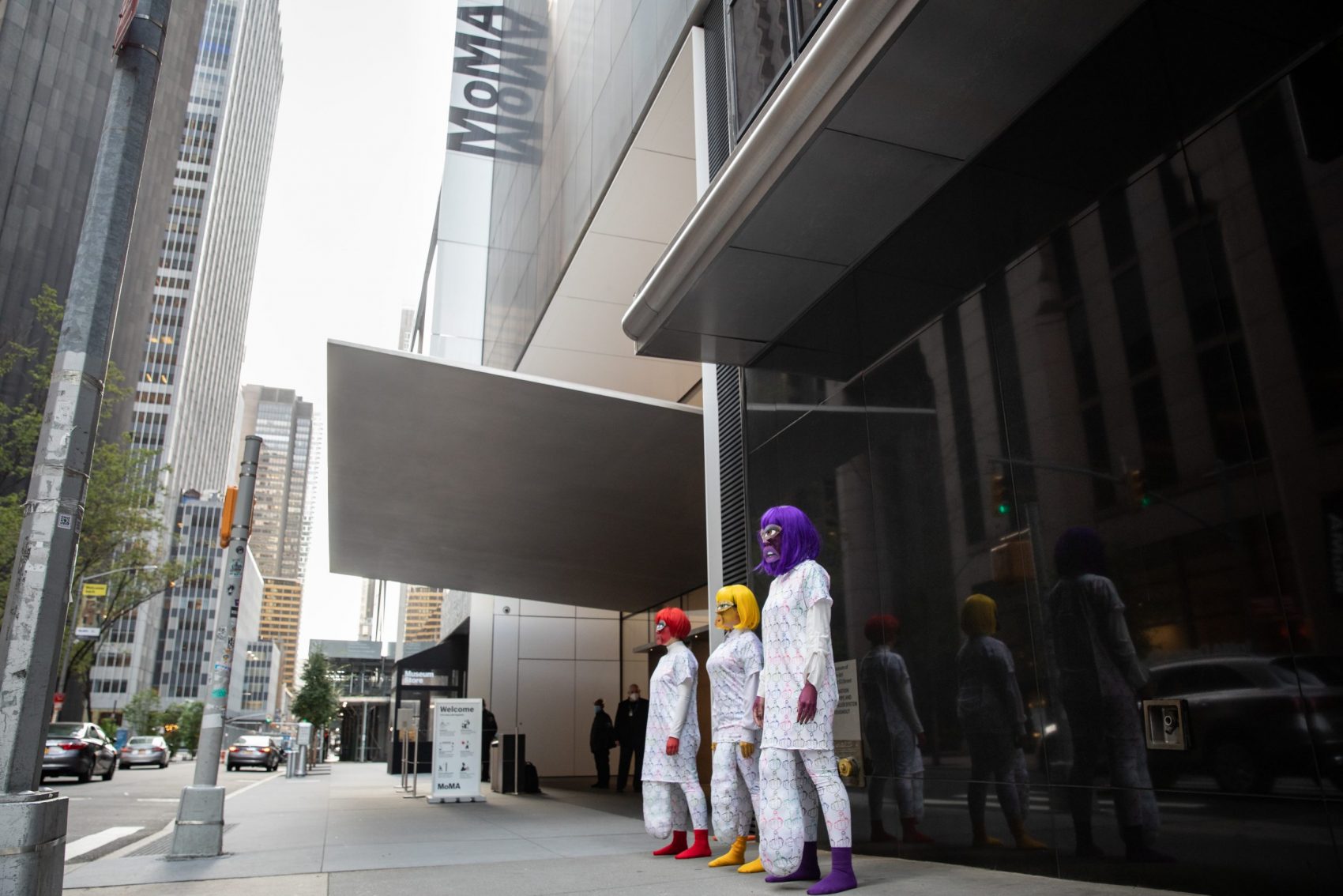 CONNECT WITH CUQUITA THE CUBAN DOLL
photos / Walter Wlodarczyk + E.R. Pulgar
editor / E.R. Pulgar
story / Vanessa Bermudez