Natalie Neal's work and aura have a constant source of inspiration and kinsmanship to LADYGUNN for years. The multi-hyphenate artist has always captured everything from burgeoning womanhood to LA's most vibrant and eclectic through an authentic lens that lends to a more inclusive and diversified art world.
Her new project with LA duo Gabrielle Wortman and Jason Rosen, known as Smoke Season is a nostalgic take on the bands gritty, friend-filled city. For the "Up On Me" video.
In our series Close Collaborations Natalie and the band have a converstaion about working together on thier latest video.
Natalie: Okay, it's get-real time. When y'all made the decision to ask me to direct the video –tell me about that conversation.

Gab: Well first and foremost, we need to say that this was no decision we took lightly. Up On Me is one of our favorites from this new round of music. The song itself is funky but upbeat, colorful and kinda weird, and somehow still heartfelt. We wanted the visual to represent that and knew it wouldn't be an easy task.
When did you first know that you wanted this video baby to be mine?

Jay: As soon as we had pinpointed that we wanted this video to be a love letter to our world on LA's east side, we knew we wanted fashion at the center of the video.

G: Of all the people we've worked with, you are the person who sticks out in our mind as having the most vivid and innately unique fashion eye. Not only are your videos visually and thematically gorgeous, but there is always an undercurrent of fashion. You really were the only person for the job.
Well, I do have an editorial background. I'm glad that comes through in my current work. That's why I'm so fire when I run one or two day shoots with hella looks and locations.

J: We also knew that you'd tell the story of LA "underdogs" better than anyone else.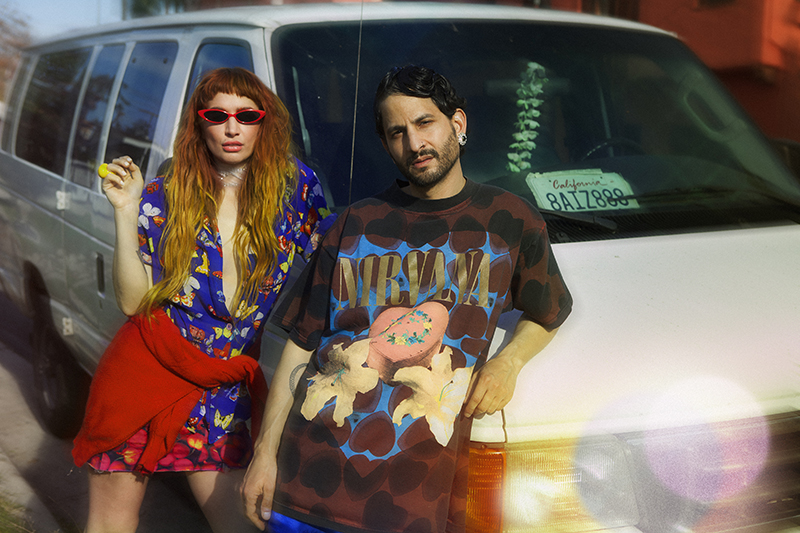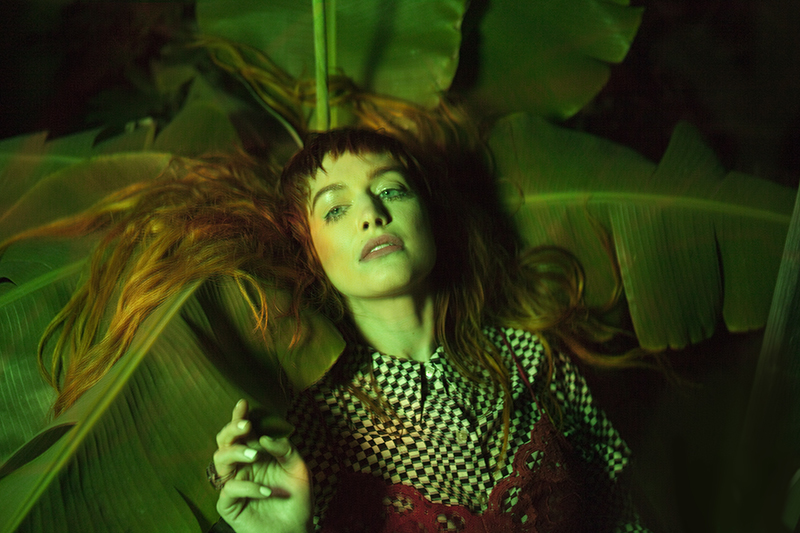 Haha, is this because you see me as an underdog? Because I'm not really, right? Or am I?
J: We're all underdogs at heart!

G: You're also really known for a unique approach to storytelling – particularly when it comes to queer culture.
Wow, thank you for saying that. I am happy with my short subject "Bedroom Stories," which explores a woman's affirmation of her own womanhood using personal style as a means of self-expression, but until our video, that was my only experience with a queer subject. So, I knew I had loads more I wanted to explore this time around. In my view, what made "Bedroom Stories" successful was mine and the team's commitment to collaboration in each stage of storytelling. I kept that in mind the whole time during our project. I think we were successful!
J: We had a lot of conversations over tacos about how we wanted to incorporate our community into this video and how that contributes to the storytelling. We would love to hear more about the characters you defined and the inspirations behind them.
 We reached out to our buddies and heros from out of the internet who fit the brief, and then triangulated our minds! Everyone had a strong hand in their wardrobe, HMU, blocking, and action in the video. In many ways I took a documentary approach in my direction.
G: You recently mentioned that a lot of the seemingly random moments that popped up throughout the video were all very intentional and that you spent a lot of time conceptualising internally. Can you talk about a few of those moments and how they came to fruition in your mind?
I wanted the characters to have something real and vulnerable about them. What makes us feel human is the small moments, like cuddling with someone you love (a dog, or your girlfriend), and I wanted to share something like that for each character in the video. Everyone picked what they wanted to do out of my suggestions. 
I want to know more about the song and what inspired the original lyrics. Did the somber undertone in the music come about organically, or was the sound crafted to match the story the lyrics were telling?

G: The chorus came first. I started humming "don't give up on up on up on me" and it was pretty upbeat and peppy. We knew we wanted the track to be a love song but the subject of our love was kind of this ambiguous ghost until we started developing the rest of the parts of it. We sat on that chorus for a month or so and then I realized I wanted the song to be a very real love song. Real love stories are full of ups and downs and nostalgia and euphoria but ultimately they're resilient as fuck. And that is really how our romance with Los Angeles has evolved. So we started writing the verses and we decided to write it as if LA were our lover and someone tangible that we could kiss, hold and touch.

J: Gab has this really unique way of wielding sensory words to describe something concrete and pragmatic. I loved the way she did that in the first verse with the line: "Laying me flat with your sweet touch – softer than honey and sharper than tacks." Describing someone or something's love as softer than honey but also sharper than tacks is so unique and poignant. It feels like you can taste it.

G: My favorite line in the song is "Hey now. You got a way with your words that can make me lay down. I'll build you a palace here inside your mouth." I didn't want to just say: the things you say make me want to kiss you. So, I tried to wax poetic. Jay actually came up with the big epic line and melody for the bridge: "I know you've heard it before, but it's real this time. Gonna love you right." I loved how conversational and simple it was while simultaneously being straight to the point and gut wrenching.
N: Well I'm going to say it, in writing poetry you succeeded. Also Gabs, on a scale of 1 to 10 how sexual is this palace you speak of building?
G: It's about 7 ½ parts sex and 2 ½ parts love. You've become known for the killer fashion instinct that you bring into all of your work. Can you tell us your reasoning + thought process behind some of the more iconic fashion decisions in the video? What were you trying to achieve in terms of the thematic direction and how fashion played an integral role in that?

 When I'm directing things I try to prioritize story, so the wardrobe definitely needs to be motivated by character. I've photographed you both before, so we had a definite starting point with the color palette and your personaes, but this time I wanted to take the fluidity even further. Once you told me how much you love No Doubt, and then we discovered a common Baz Luhrmann Venice-fashion reference, the brain child was born! Our stylist Kristin Condia sourced an amazing nippleless sweater. The Heart Shaped Box tee is original vintage, and since Nirvana is an influential part of Jay's past, it was apropos for him to wear it.
J: Yeah, we basically got to wear some of the coolest shit in this video. Great designers, and actually, we did also use SoCal native Welcome Skateboards shirts – they have some of the sweetest skategear.
Ok, last question, knowing how the video turned out, and also taking into consideration what our goals were for the video beforehand, if we had an unlimited budget for this music video, what is your ideal fantasy scene that you would add to the video?

G: Okay okay. I will answer your question but I first need to say that having an unlimited budget would have kind of undermined what made this video authentic and badass. We're just a bunch of east LA artists, photographers, skateboarders, lovers and fashion people. The reason why our street style and art is so good is because we DON'T have an unlimited budget. Magic happens when you need to make the best of what you got and you gotta take some chances to get the shot. Plus skate culture is all about the risk of getting caught skating in public places, right!?

J: How badass would it have been though if we could have put the extra budget towards shutting down some iconic part of LA, like the 7th street bridge, and staging a killer skate scene there?
Yes! This is what I am saying.

G: That would have been really chill. I probably would have put the budget towards additional fashion and totally graffitiing an entire car. Ok, now for the tactical question: what was the most difficult thing to achieve in this shoot and what was the easiest. Extra points if they surprised you.
I definitely came into this project nervous about directing the skating. It turned out to be fairly innate. Then the most difficult thing was definitely turning around the whole project in only 3 weeks. I've never made a video that fast before. It's a testament to the commitment of everyone involved. Goooo Team!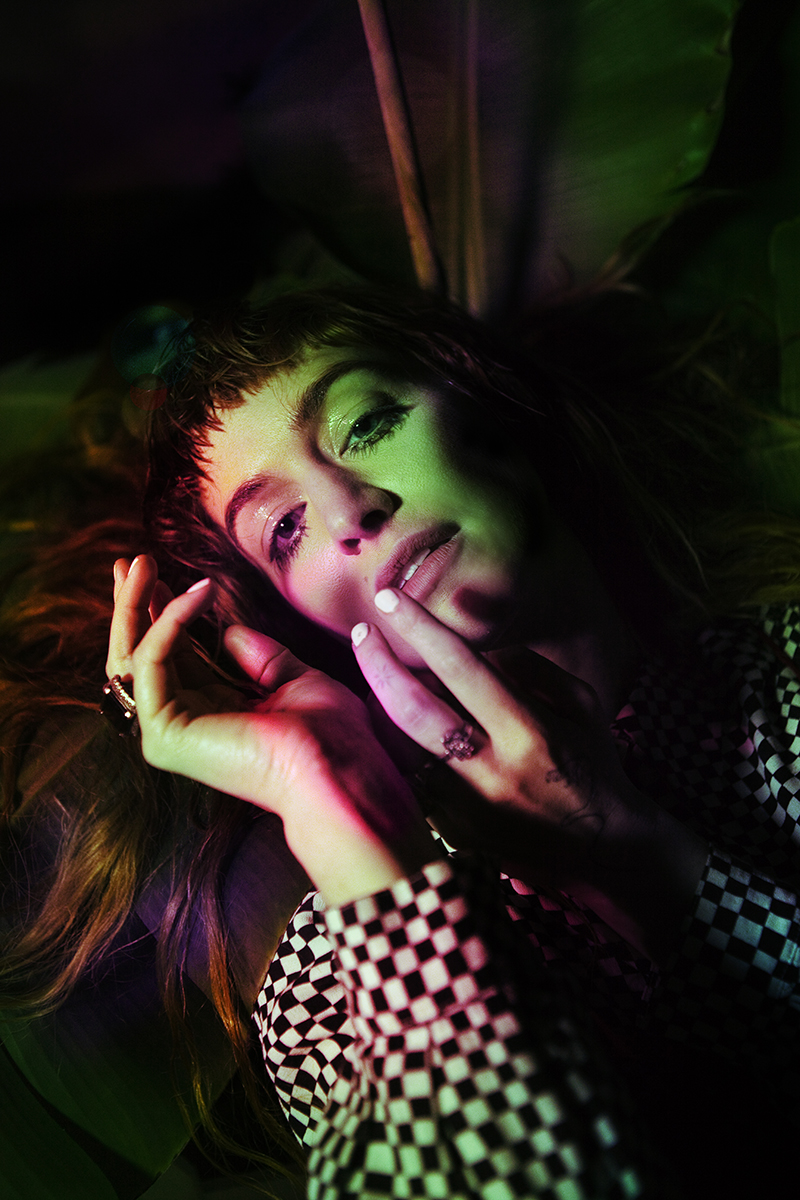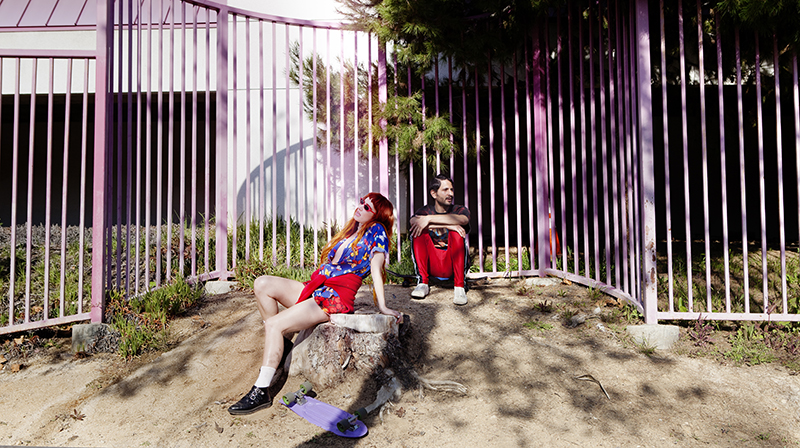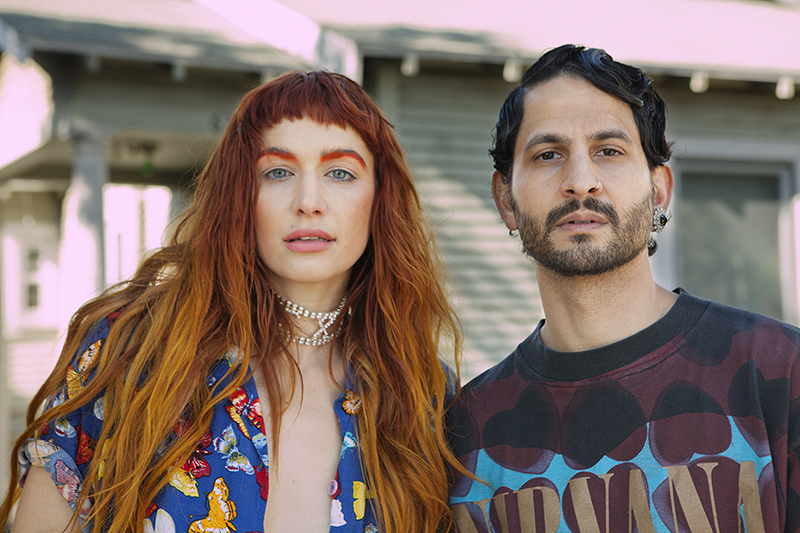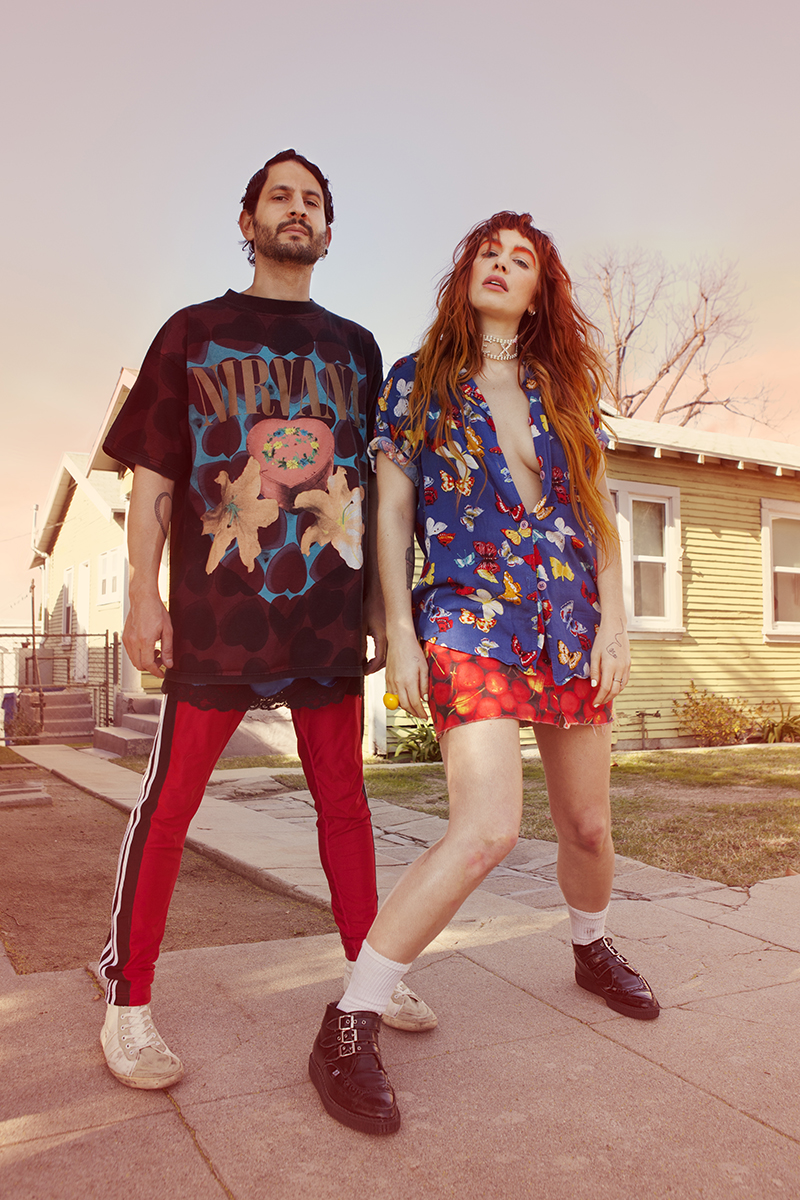 CONNECT WITH NATHALIE:
CONNECT WITH SMOKE SEASON: