Photos /  
Shanna

 Fisher
Styling / Charlie Brianna @ Opus Beauty
Makeup / Erin Guth
Hair /  Mika Fowler
Story/ 
Bryanna Doe
Anne Winters has craved stardom for as long as she can remember. "I always wanted to be in front of a camera," she says, reminiscing about her childhood in Dallas, Texas. "In home movies, I'd just take over the camera in any situation. I always wanted to be onstage or performing in some way." 
Anne's love of performing quickly drew her to L.A., where she began working in the entertainment industry before even graduating high school. There was no stopping her at this point, even though it meant taking a big risk to pursue acting as a full-time career. "I lied to everyone and said I was going to Southern Methodist University," Anne admits. "In Dallas you get judged, especially where I'm from, if you go and pursue a dream and drop all of the things that you were taught to do growing up. I didn't want all the backlash and I didn't want anybody's opinion about it. So I just lied and I went."
Although Anne started booking major projects right away, it wasn't all smooth sailing. Almost as soon as she got to L.A., she was on her way to Morocco to film the FX show Tyrant. "That was my first time out of the country, I was in Morocco for a month, and I lost my phone the first day. And then we filmed in Tel Aviv, where I was treated like an absolute adult. There was NO help. I lived alone for the first time in my life in Israel at eighteen. And I really only filmed every week and a half. It was a big learning experience to be alone for that long, it grew me up a lot."
From there, Anne's career continued to skyrocket. She recently starred alongside Nicholas Cage and Selma Blair in horror comedy Mom & Dad, and opposite Kevin Hart and Tiffany Hadish in comedy Night School. But Anne's best-known roles have been in television as Chloe, a popular cheerleader with a dark secret in the Netflix series 13 Reasons Why, and the titular female role in Zac & Mia, a drama following two teens navigating both young love and a cancer diagnosis. Anne notes that these two roles are particularly important projects to her, in part because of their heavy subject matter. "I'm drawn to any role that deals with something that's hard to talk about, or playing characters that are going through something that's hard to talk about with friends or family. And if I can find a character that I've never even felt the emotions that character has felt, that's always what I'm drawn to, that's what's interesting to me."
Anne steadfastly defends 13 Reasons Why in the face of controversy stirred by the show's unflinching depiction of teen suicide, stating, "If we're going to be the show that talks about what people don't see, it has to be shown. It's something we all know happens, but you don't realize how horrible it is until you see it and say, 'Wow, that's terrible. It hurts my heart to see someone else going through that, I wouldn't dare ever do that or want to see one of my friends going through that.' It's like in drivers' education when they show you massive car accidents. They show you that to scare you, so you realize it's serious."
Anne's conviction to choosing projects that speak to her has paid off with an Emmy win: Outstanding Lead Actress in a Digital Daytime Drama Series for her role in Zac & Mia. Anne describes winning an Emmy as "the coolest accomplishment that I've ever made in my life. It's so humbling and such a blessing to win an honor of that high caliber. It's so crazy to me that I won an Emmy. I'm doing what I love to do, and it's the biggest encouragement to keep going."
Anne has several other projects in the pipeline and is equally excited for all of them, especially because she's getting an opportunity to pursue interests other than acting. "I'm not filming right now, so I'm always looking for what else I can be doing in my time," she says. "I'm a workaholic. Anything I can do to further my career or keep going in the industry." Right now, that includes a foray into music. Anne and her long-time boyfriend Taylor Beau are dropping a new single, FADED, in the near future. "It's kind of new and different for me to be coming out with a song," Anne says. "I'm excited about that, I think it'll be great." She's also about to launch a line of cosmetics focusing on mascara, lipsticks, and lip glosses.
One other thing about Anne Winters: she's dangerous! When asked to share something she's never gotten to talk about in an interview, Anne volunteered a story from the six years she spent as a competitive cheerleader. "Within that time I think I broke four girls' noses, and knocked about twelve teeth out. You know, because you do double downs, and I would always leave my elbows out. Which would just knock girls out. It's a pretty gnarly sport."
Catch Anne in the American adaptation of hit Spanish series Grand Hotel, premiering on ABC on June 17, 2019, and in season three of 13 Reasons Why, premiering on Netflix sometime in 2019.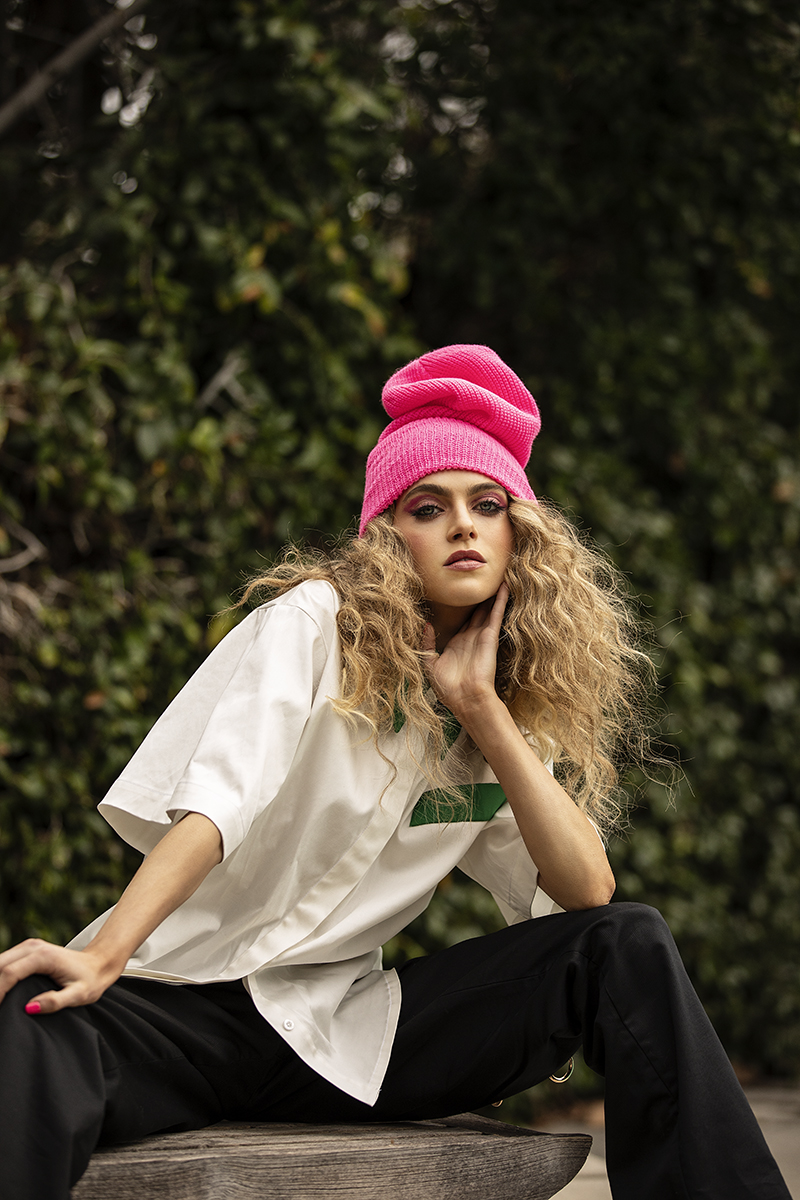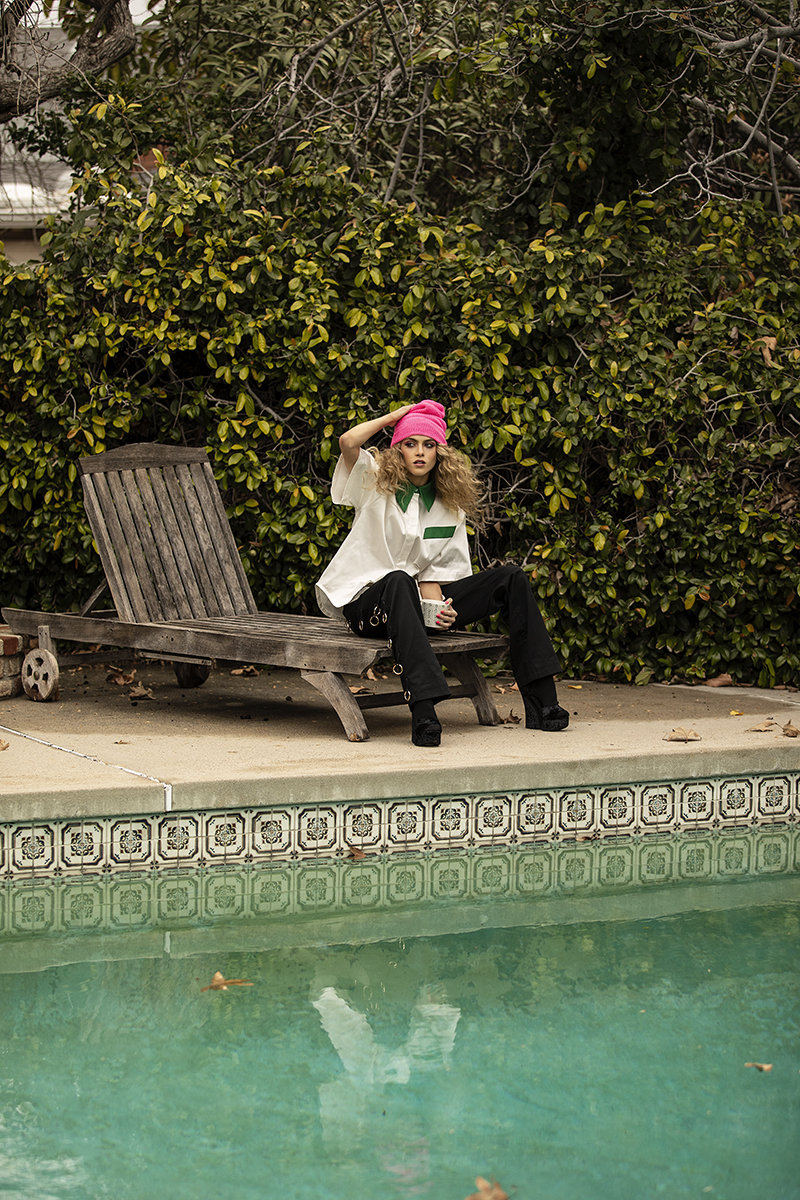 Lado Bokuchava, Shirt+ Pants.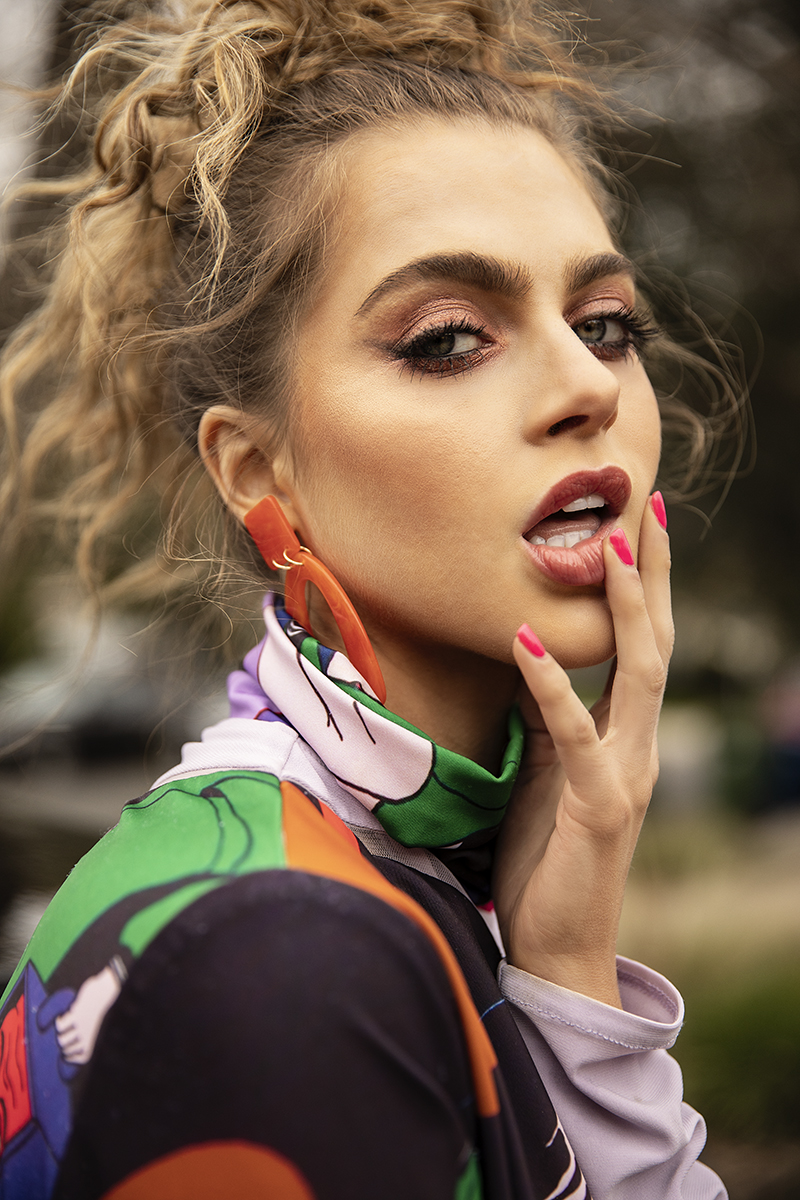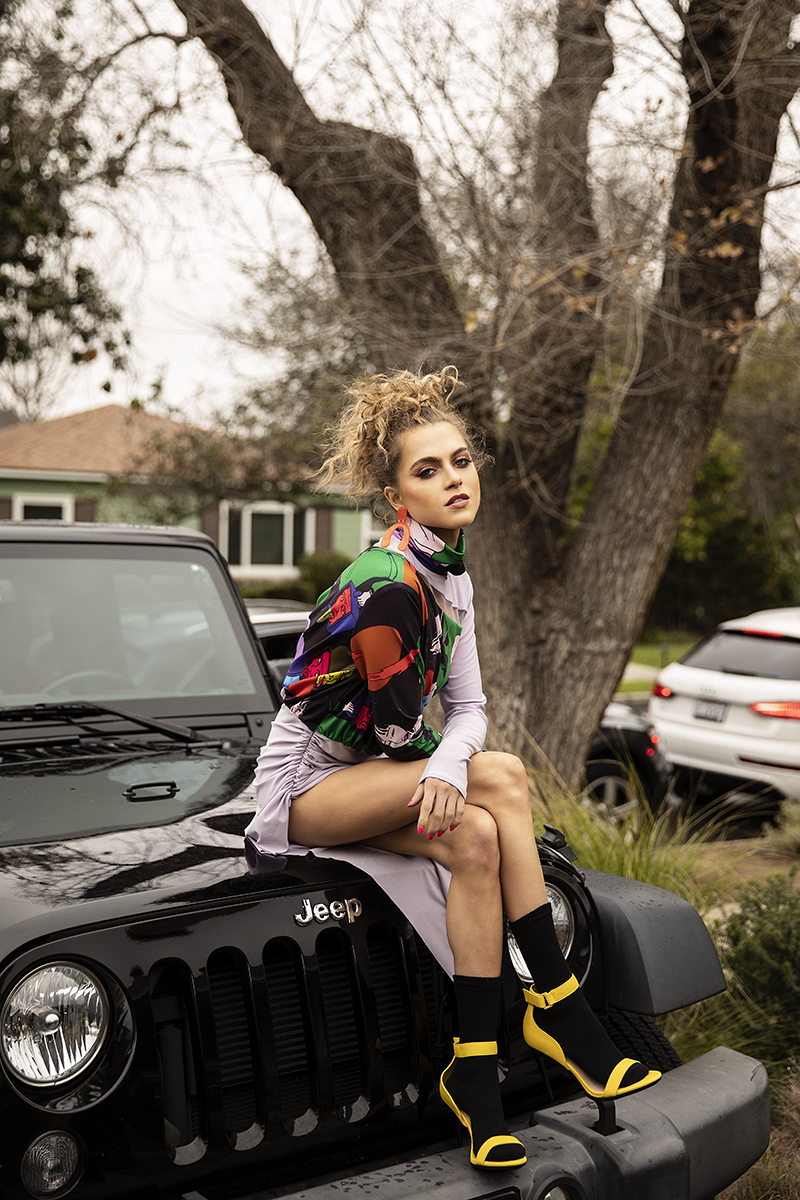 Harry Halim Paris, Dress. Calvin Klein, Socks. Ego, Shoes.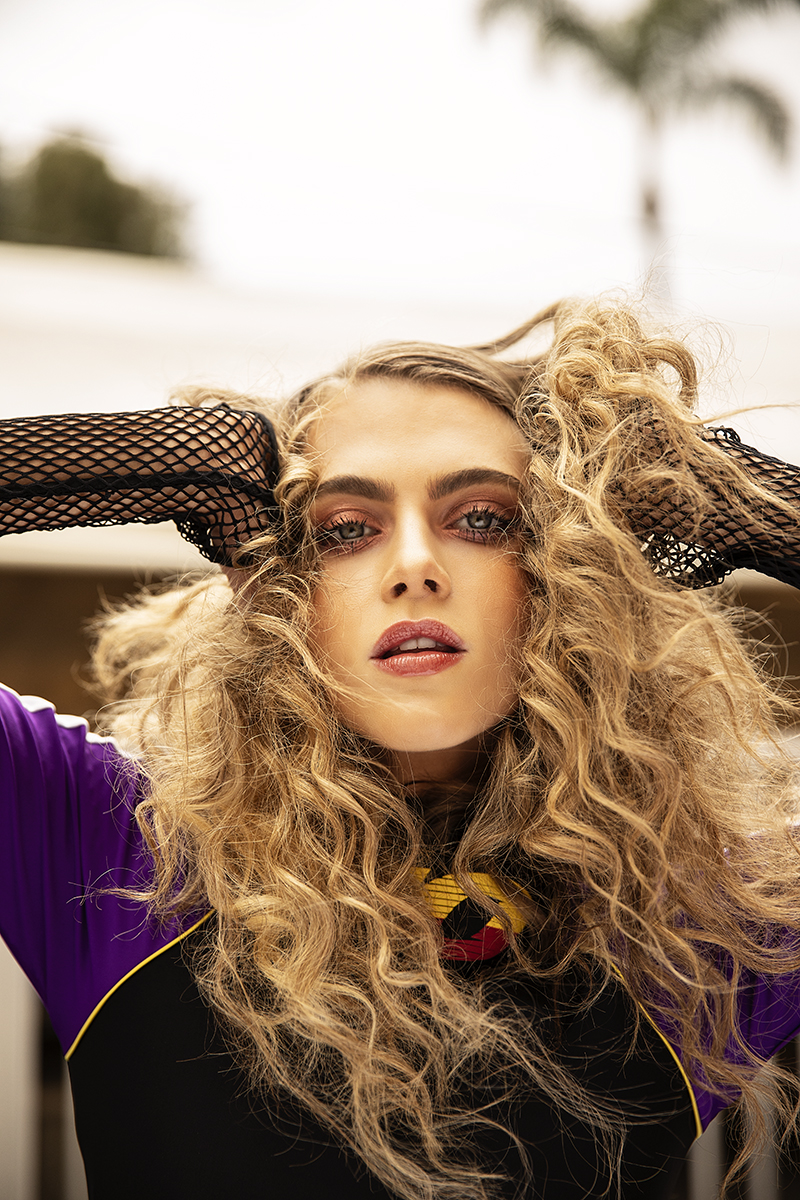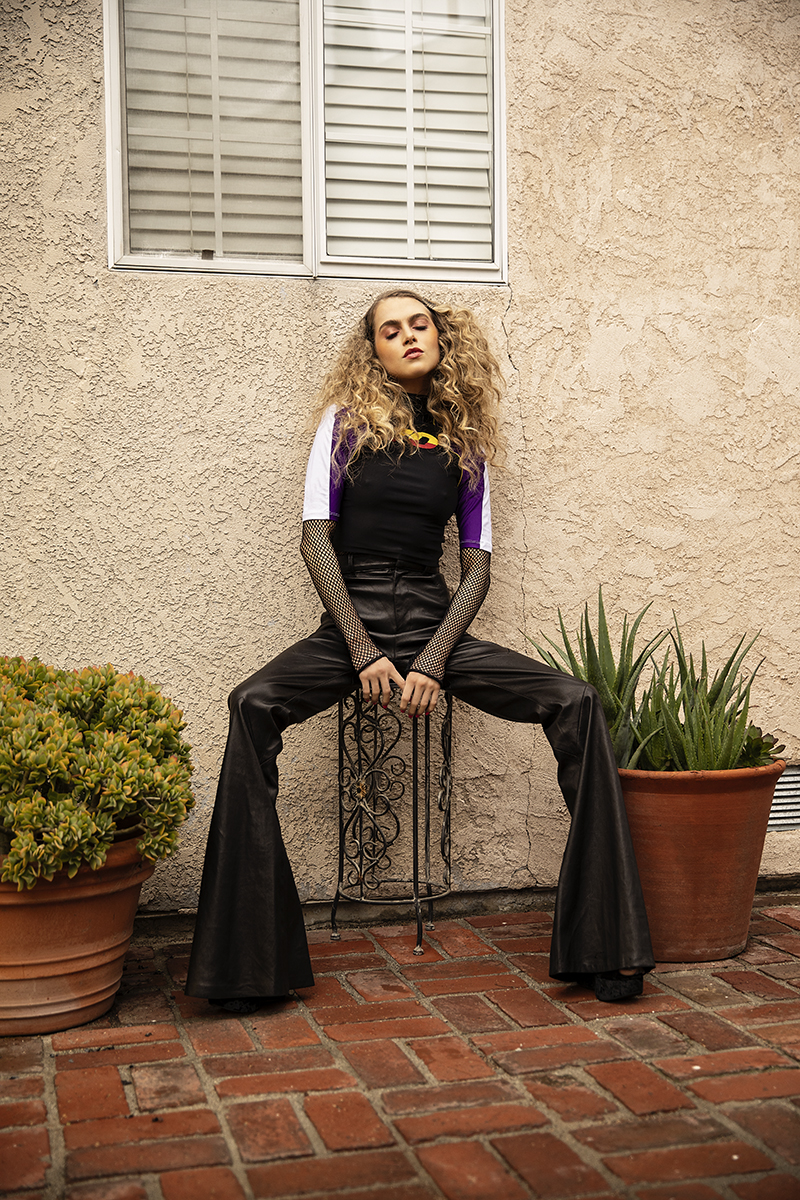 House of CB ,Top. Land Of Distraction, Pants.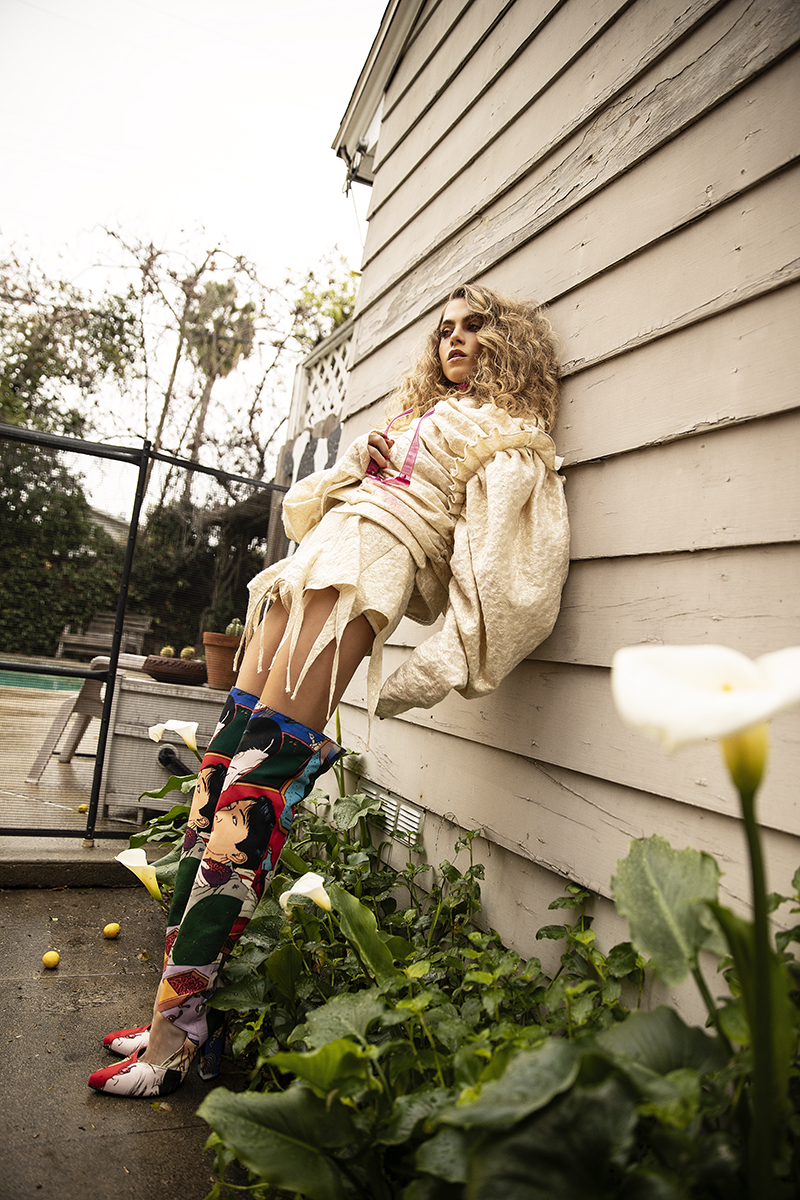 Harry Halim Paris, Jacket + Shorts +Boots,  Jcrew ,Turtleneck.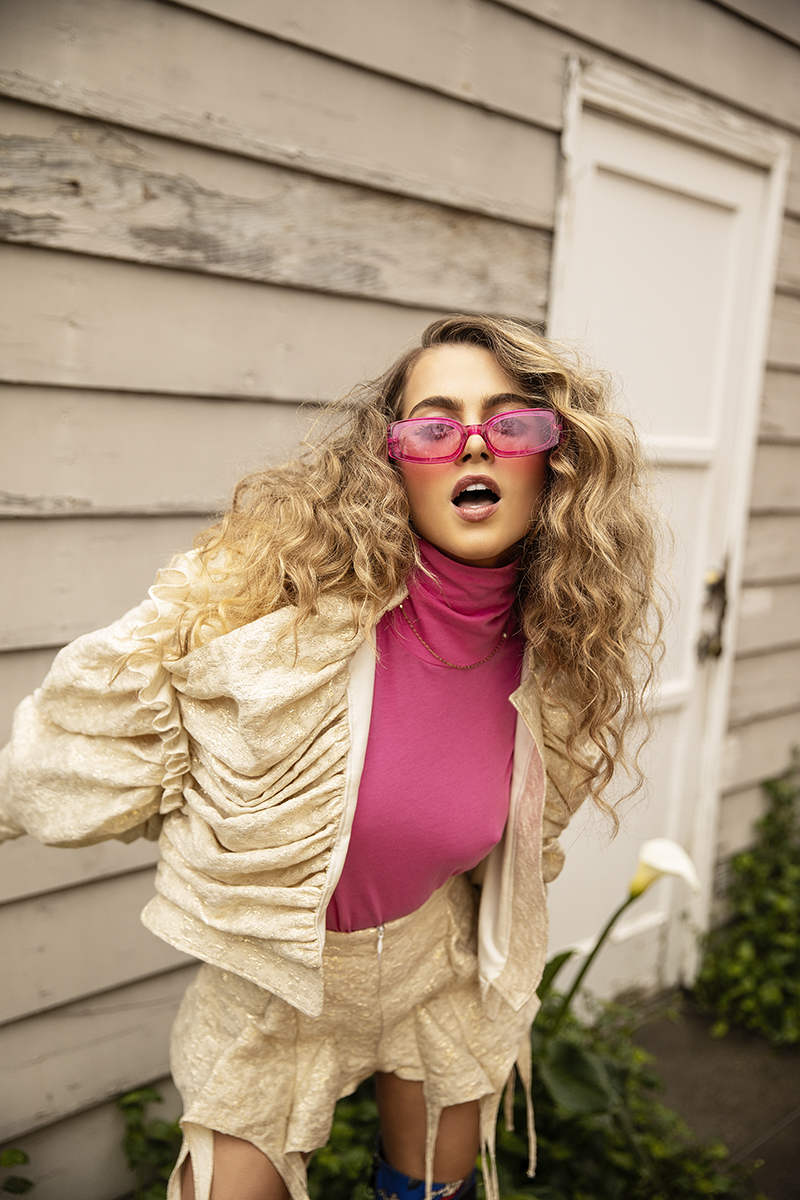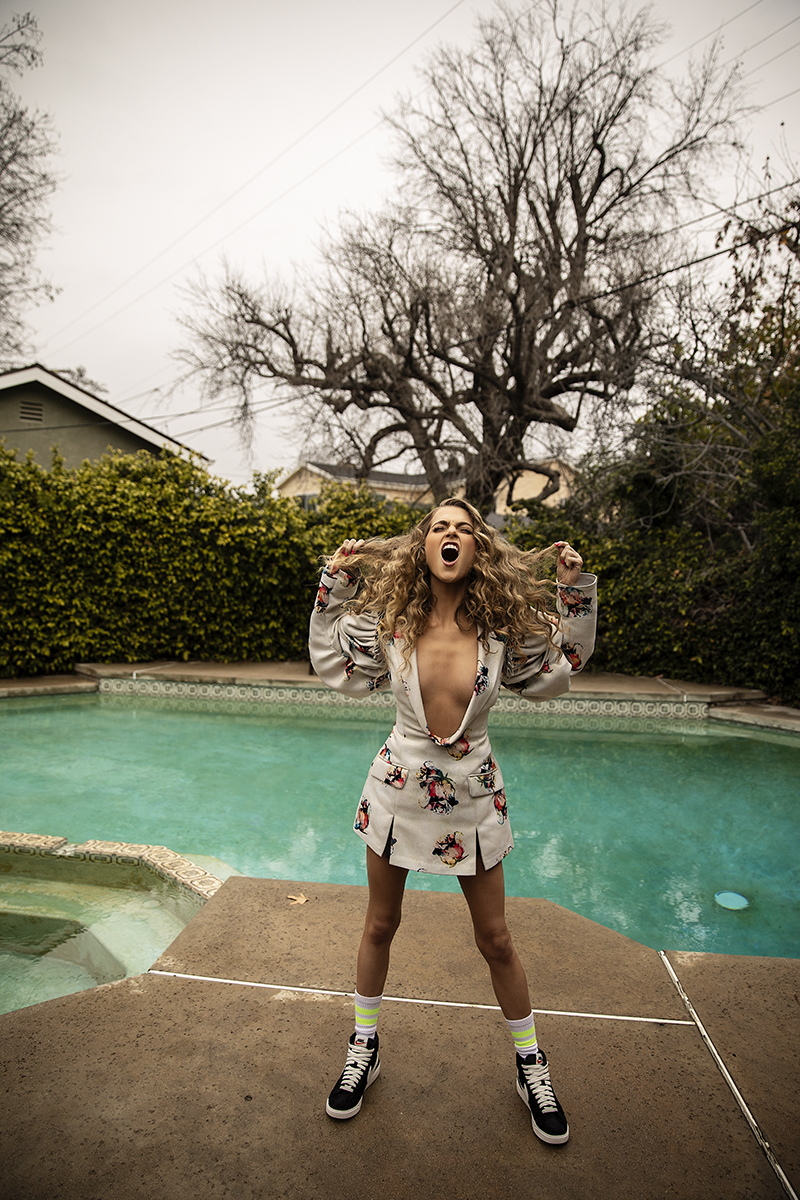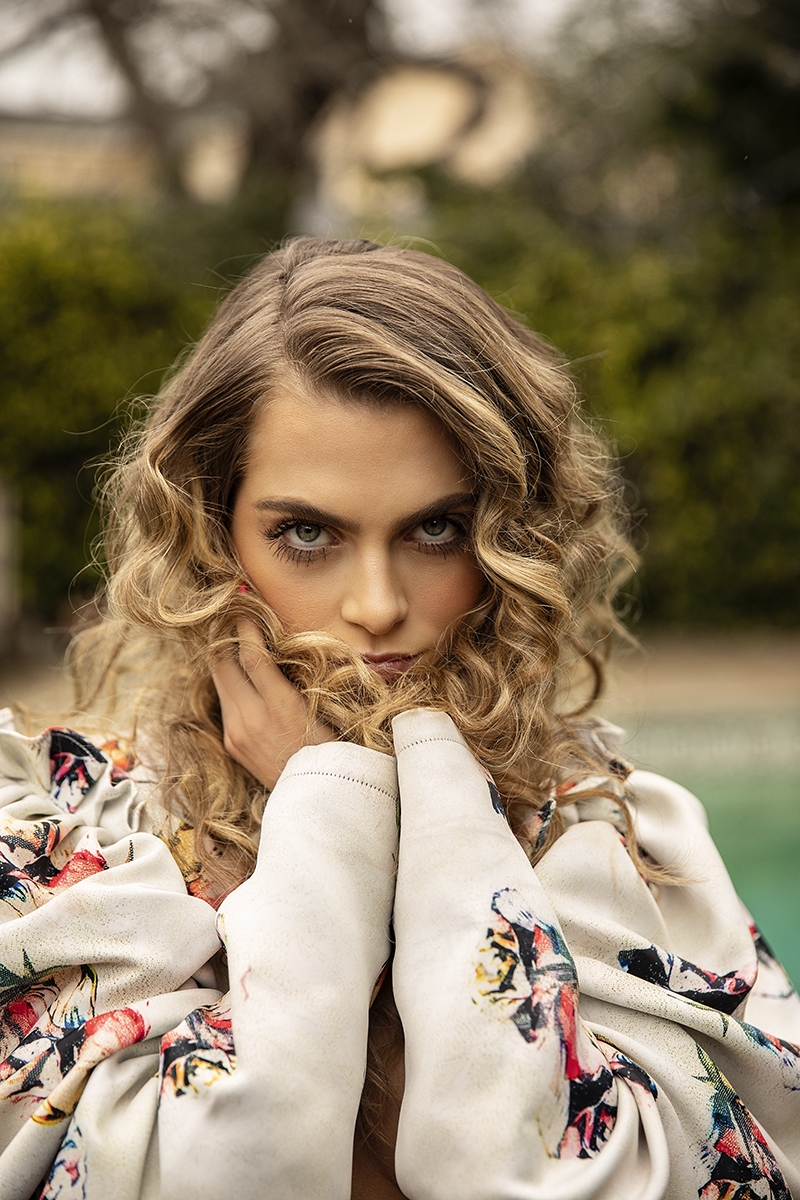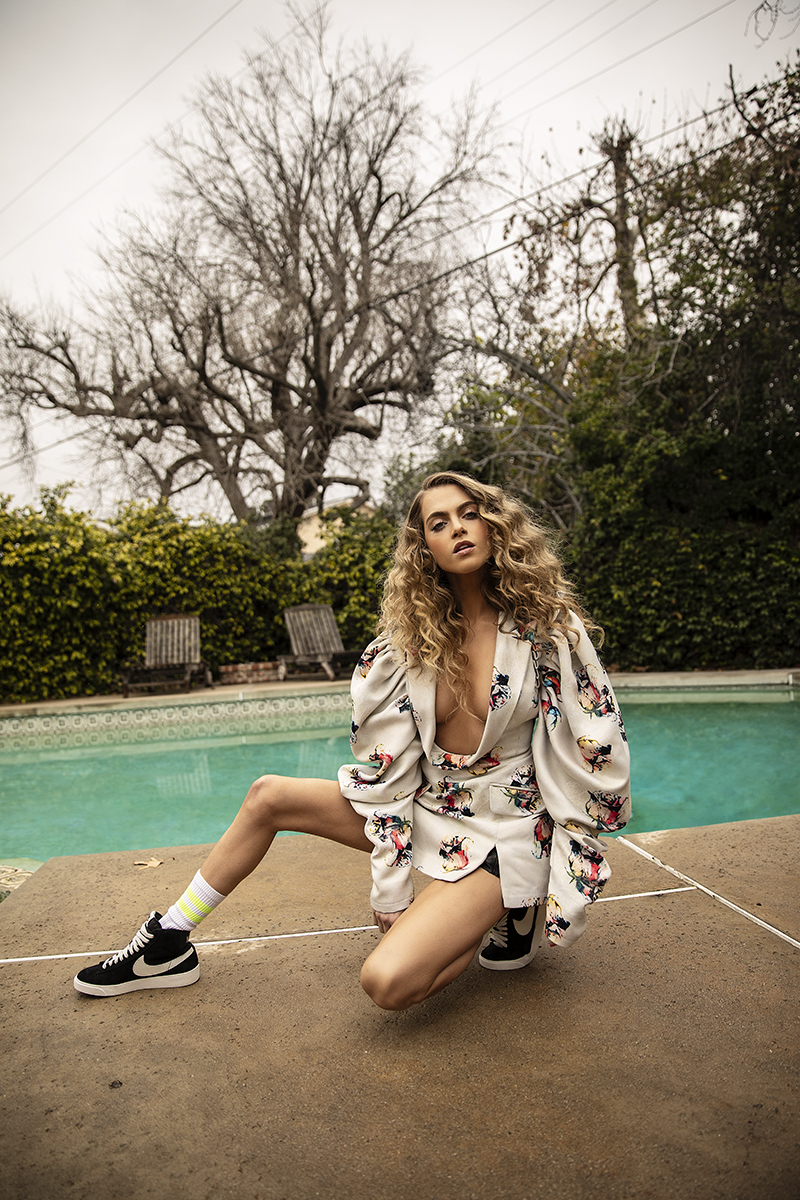 Harry Halim Paris, Dress. Nike, Shoes.
CONNECT WITH ANNE: