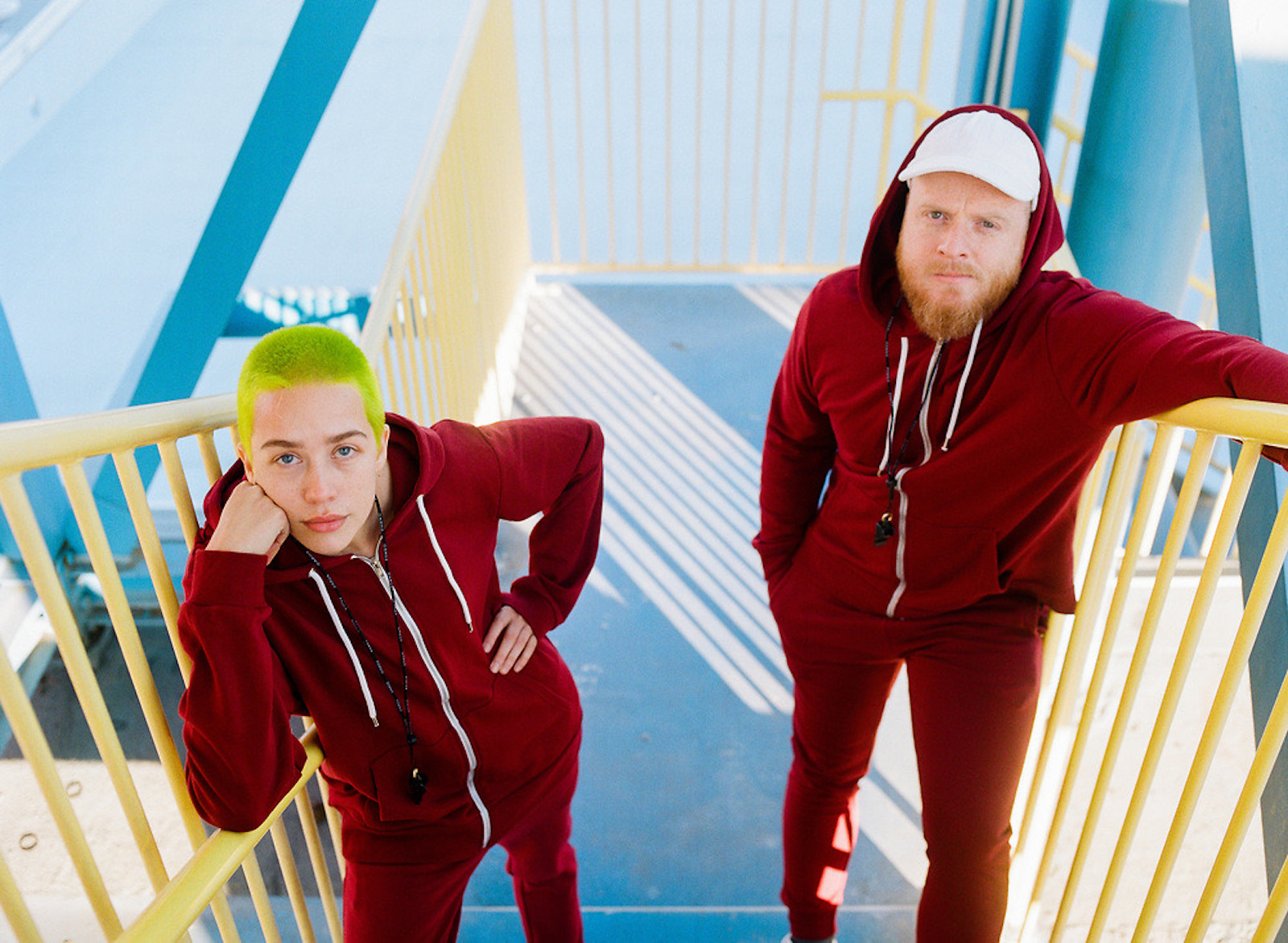 Meet New Shack: the eclectic, creatively charged brainchild of composer Eric Robertson and LA based artist, Madge. Their new single 'So Soda' is a tantalizing foreshadow off their forthcoming EP:
The title track comes off the heels of over a year and a half breather for the duo, who often write from different parts of the world. Holding nothing back in imaginative expansion, 'So Soda' features bewitching vocals, a mosaic of sounds, and a gentle wave of electronics and synths. The result is all at once avant garde, experimental, and intimate.
"Madge recorded the vocals on a pair of old earbuds in an echo-y Berlin apartment and Eric sampled much of the background noise from that to build the track's percussion and sound effects." The duo explains. "We can't imagine trying to recreate something like this – it's truly one of a kind."
Below, Madge and Eric interview each other about their influences, process, and how their sound melts into the mainstream. Read to learn more about what they call their 'weirdest song yet':
MADGE:  Hi, Eric! I'm so glad we're having a virtual conversation because this feels appropriate given how we collaborate. Which leads me to my first question – how is it to take my vocals and import them into a session without knowing what they're gonna sound like? 
ERIC: It's sooooo exciting. Lemme tell you why. I never have any idea what they are gonna sound like. The melodies are always something I would never have imagined and so it's like unearthing a box of unknown treasures. Sometimes it takes me a few listens to "get it" but I ALWAYS fall in love with your vocals.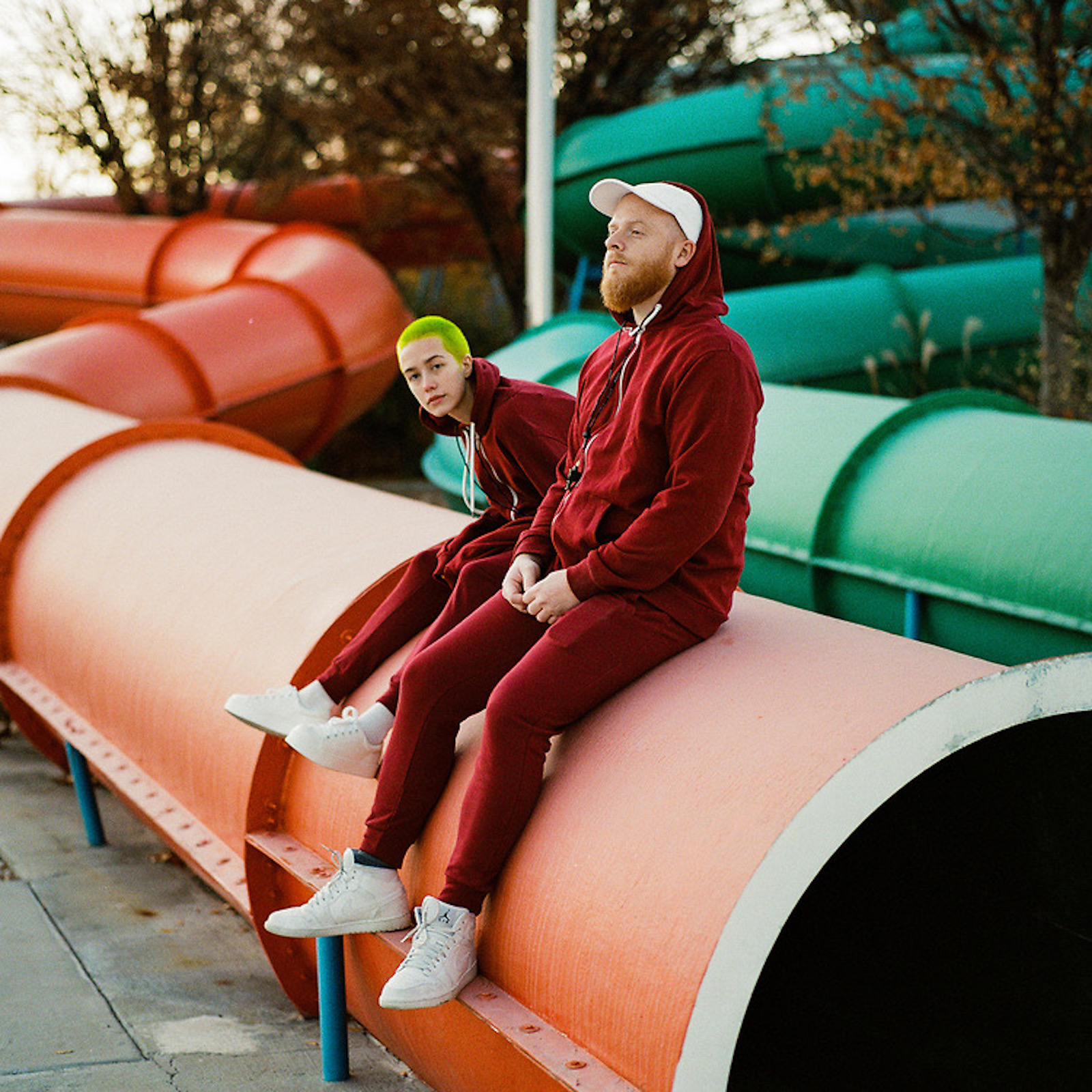 MADGE: Oh wow, thank you hahahah… To be fair, writing to your beats and beat starters is seriously one of the most fun and easiest things to do for me. They all speak to me immediately. Do you find that working this way is more freeing or more constraining? 
ERIC: Definitely freeing. Most of my production work is done with people here in my studio.  For New Shack tracks, I'm always alone and I can sit back and relax and experiment as much as I can. The relaxed experimentation is definitely what makes our sound what it is.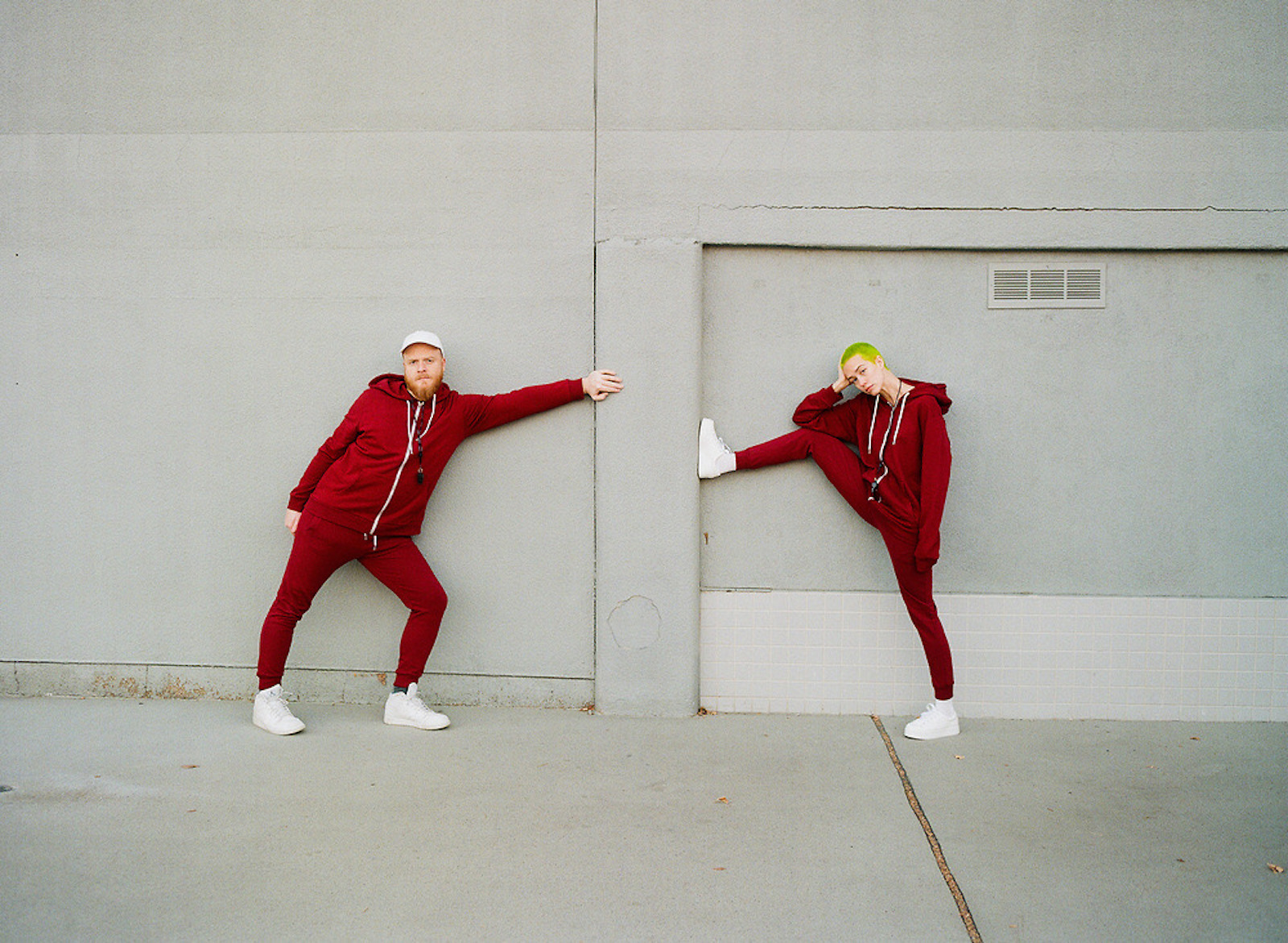 MADGE: Yeah, I feel the exact same way. This project is a fun way to experiment without the pressure of a studio or time constraints. Honestly, I'm so busy that it's hard for me to collaborate any other way. You're a busy working producer like myself. What other projects do you see yourself working on in the next five years? Any dream projects? 
ERIC: In the next five years I want to score a TV series! Something futuristic or sci fi would be so rad. My dream project would be to record an album with Robin Guthrie, the guitarist of the Cocteau Twins. I want to learn his secrets.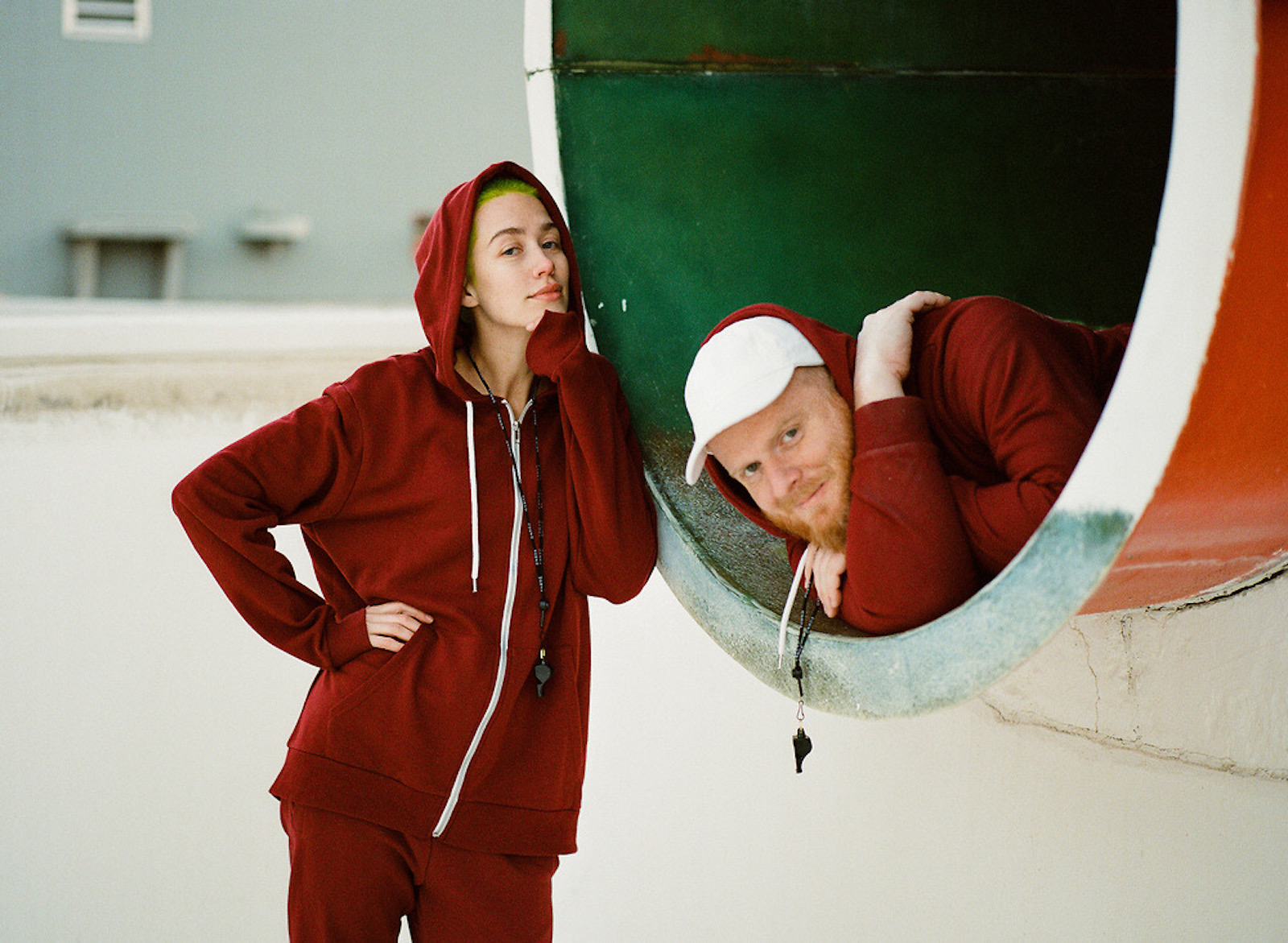 MADGE: Cocteau Twins are a huge influence on our sound. I was vaguely aware of them for a while, but I credit you with truly introducing me to them. Now I'm completely obsessed. They are probably what I listen to the most when I actually seek out music. They've also influenced the sound and rhythmic approach of the lyrics I write. With this in mind, how do you expect our sound to grow and develop?
ERIC: I don't know what to expect! Our sound is based off what I'm listening to and what mood I'm in and right now I'm diving heavily back into The Cure and (also) Cocteau Twins! I want to visit the guitar more in future productions.
MADGE: Ooooh yeah I've been having a moment with guitar as well. There's something about our guitar songs that brings out my best writing. But regardless of whatever sound we're diving into I always think of it as ahead of its time – honestly, I still think that about songs we made four years ago. Do you think our sound will ever become mainstream? 
ERIC: I hope so because then many more people could hear our stuff. On the other hand I'm secretly proud that its not mainstream. I've never connected to anything while it's mainstream except for probably the Smashing Pumpkins. I'm a late adopter for sure. 
MADGE: Yeah, agreed, part of me always wants to make music that is slightly too weird for the mainstream but I would LOVE for our songs to be widely listened to. I guess the dream is for our music to break into the mainstream in a couple years and then we already have like five albums waiting to be scooped up. Speaking of, I'm so excited for folks to hear this new one! It's definitely our weirdest yet and I had such a fun time making it.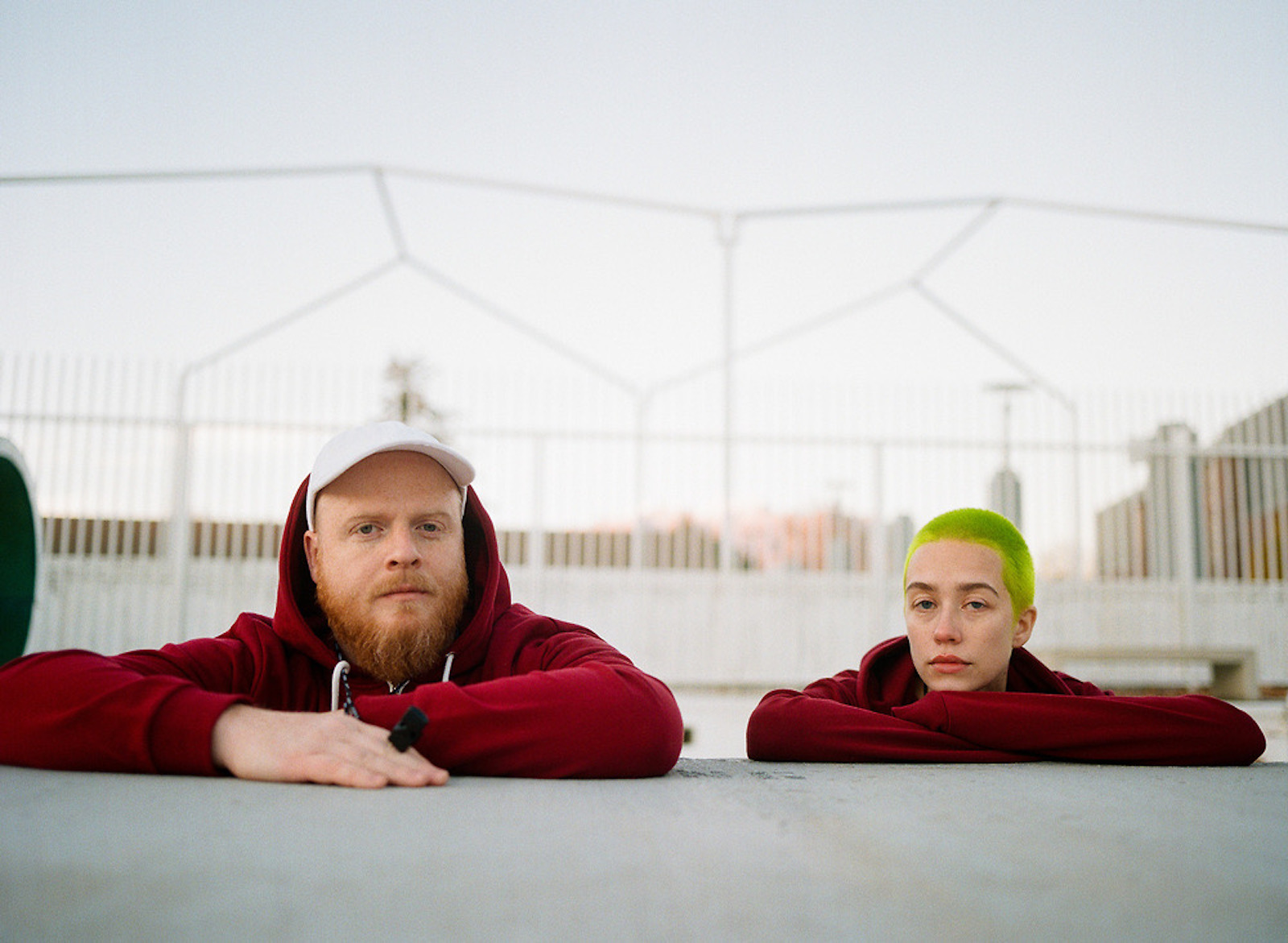 CONNECT WITH NEW SHACK:
INSTAGRAM // TWITTER // SPOTIFY
photos / Trevor Christensen 
story / Ariana Tibi