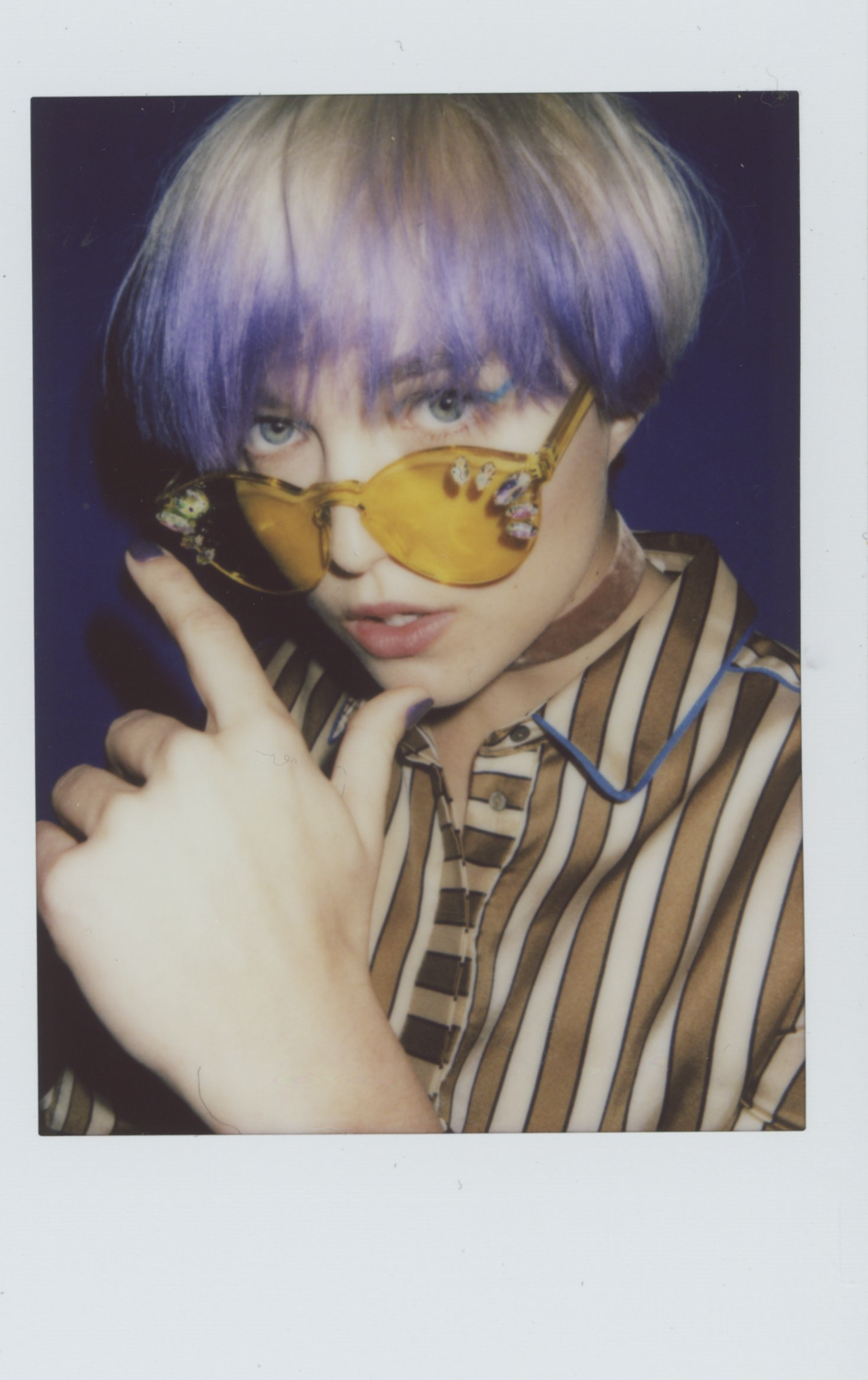 photos/ Mallory Turner
writing / Addie Whelan
makeup / Robert Rumsey
styling / Audrey Brianne
styling assistant / Julia Nye
From her efforts in political activism to opening up about anxiety, depression, abusive relationships and more, tiLLie has become a substantial force in the alt-pop scene, her voice slowly rising to the top over the last year.
"It's our job as artists and voices of culture to propel social change and to say things that people feel and want to say but are afraid of saying. I want to do that. I've been working on my debut album for the last month and I'm so excited for it because I really dive into it all of this even more. I find it really important," tiLLie says.
tiLLie has inspired listeners across the country, racking up hundreds of thousands of plays on her music with her pointed and driven sound. In return, she's grabbed the attention of Spotify playlist curators, festival curators and some of the biggest artists in music. 
She is categorized as "pop" across various streaming platforms, but the artist has different feelings about how her sound is defined. Inspired by music across dozens of genres and artists, she notes artists like Rage Against the Machine, System of a Down, Beastie Boys and Alanis Morrisette as her main influences.
"I call [my music] alt-pop. Because it's alternative pop but it's also, actually, indie pop. [My music] sounds like pop and has pop melodies but the message behind it is kind of against everything that people think of when they think of pop music. It's very DIY and especially like the lyrical content of my new album, it's very kind of stick it to the man and standing up against shit and taking a stance." 
It's a strategic stance so that no one will ever questions where she stands. 
She explaines, "I [released my "Loud Mouth EP" on International Women's Day] because it was really because that EP is  my declaration EP. All of the songs are really about my experience as a woman and especially, 'Mood Swings'" and 'Loud Mouth.' These are things that people say to women, which are meant to criticize them or belittle them. Things like "you're too emotional" or "you're this" and they treat [those feelings] like a weakness. This is me reclaiming those things because I perceive them as one of my biggest assets. Being opinionated, strong and in touch with my emotions. It's kind of like taking back the narrative of being a woman. And all of those words and things that are meant to demean us and it's shifting back the power. It kind of made sense for it to come out on that day. It addresses a lot of those issues."
Her live shows play off of that message with a high-energy presence and songs that you can sing along to as loud as you can while dancing the night away. tiLLie's drive to alter the way we think about social change, gender roles and so much more have all driven her to create an incredible fanbase who leans on her when they need her most. Her openness and honesty has helped her create an incredible fanbase, who leans on the singer no matter what's happening in their lives. Whether it's political or health-focused, tiLLie's impact hasn't gone unnoticed.
"I get a lot of messages from fans saying that I made them feel less alone or I helped them with their anxiety. I got one amazing message from this girl, I think she was in Argentina. She said, 'I love your song, 'Hungover On A Feeling,' which is [about the day Donald Trump was elected]. She said that her political situation is really bad, and that song made her feel less alone. And that's so crazy. I think it's really powerful to hear that and that's what kind of impact I want to have. I want to make people feel less alone. I also try to remind people that they're stronger than they think they are."
Hearing this from such a renowned artist hits me. As humans, I don't know what it is, but we tend to put ourselves on islands and we think that what we're going through or what we're feeling, our anxieties and depressions, are so uniquely ours. And we're so afraid that no one will understand and that we have to deal with it alone. But we're all on those islands. And feeling those things, we're a lot more similar than we think. It's amazing that what I'm feeling about Trump is the same as what someone is experiencing that's similar but also different. The emotion is the same.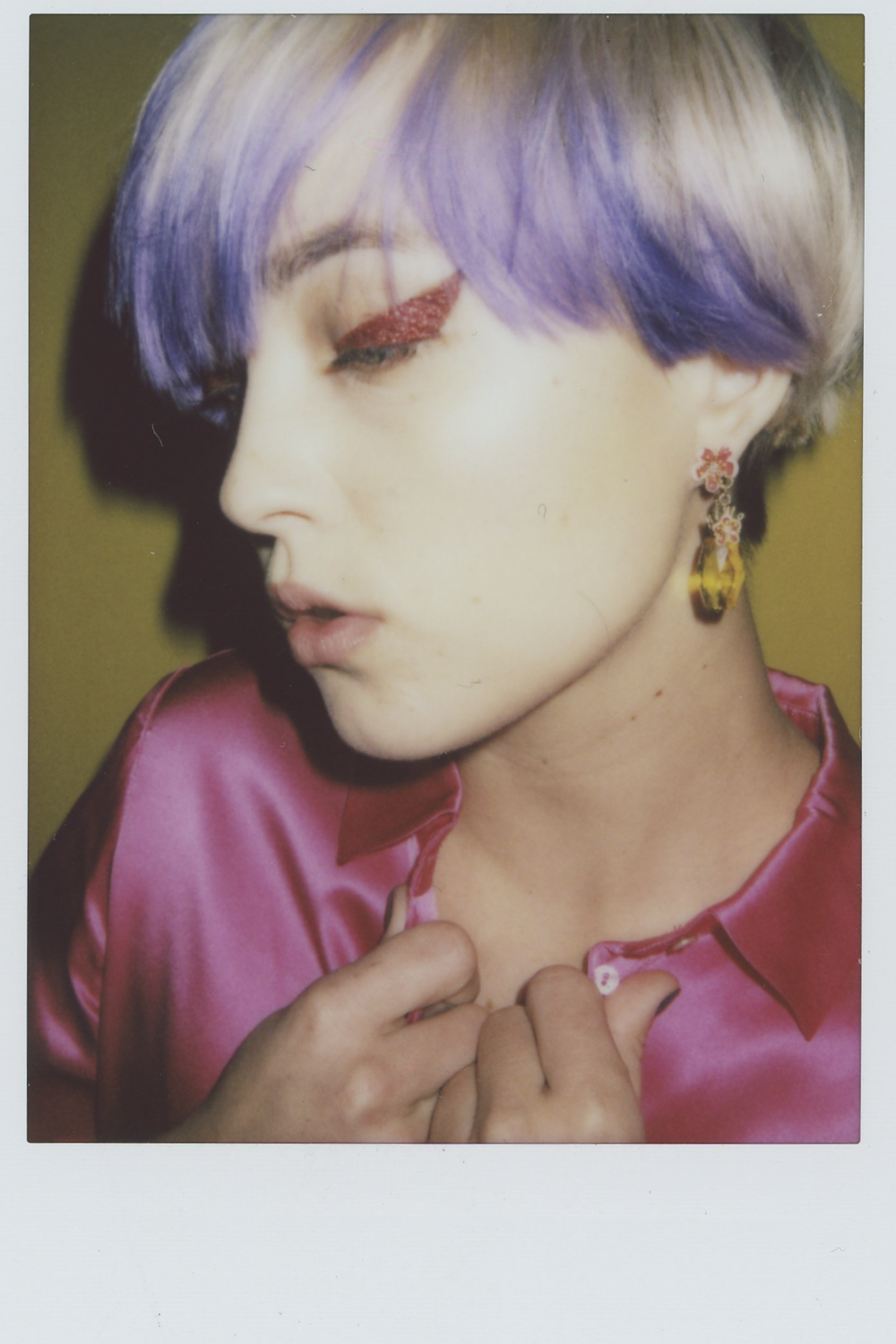 tiLLie has gone through her own share of emotions on an island.
"A couple of months ago, I posted on my Instagram. Last year was the most difficult year of my life. My brother passed away suddenly. My aunt died. My uncle died. And then I had my first record deal on the table. And it was all going well. And then, this guy that offered it to me ended up being a fucking psychopath. And I knew that going with this deal would be against everything that I stand for. I ended up turning it down. All but a beacon of hope in this dark time. I said no to it and it all fell apart. Then my sister was in the hospital and it was very dark. And I was very suicidal at one point. Fast forward a year and my life has flipped a complete 180 degrees. I shared on my Instagram that a year ago, I wanted to kill myself. And this time, this year, this has been one of the best years of my life. I'm so grateful. If you're having a rough time, just please hang in there and you're stronger than you think. It can all change in an instant. And I just shared that. And I can't tell you how many people sent me messages like, 'You don't know how badly I needed to hear this today. You just saved my life today.' And so that's the most beautiful thing about making music and connecting with strangers and helping people out." she explained. "
Defying all odds, tiLLie's passion for music and creating kept her moving forward towards what's next. Although writing and producing her debut album are on the table for 2019, she also has extensive plans on LIGHTS' "Skin and Earth: Acoustic Tour," performing on stage to a new, diverse group of fans each night.  
Although her live performances are traditionally high energy and "a purging of emotions," she notes, this run will be different, showing her vulnerability and how connecting with her audience is by far her biggest checklist item of the night.
"This Lights tour is definitely going to be different. I'm going to be stuck behind a mic stand, which I haven't done in a long time. But I'll just be accompanying myself. But again, I really like to tell the story of my songs. Because the story is the most important part to me and that's why I make music. It'll be kind of nice to be in that intimate setting where I can tell the stories behind songs too,' tiLLie says, "[If you want to feel empowered before my show], listen to 'Loud Mouth.' I think [my shows] are a place where young girls come or anyone can come and face your demons. Kind of like, have a little cathartic battle with your demons and you leave feeling a little bit less alone. More understood. And empowered."
Although the year is half over, tiLLie's not letting that get to her. With plans to finish her debut album (which she notes already has more than twenty songs), she also plans to continue to tour, release more music and continue to be a power player in the music industry and alt-pop scene. There's clearly nothing stopping tiLLie from following her dreams and we can't wait to see what's next.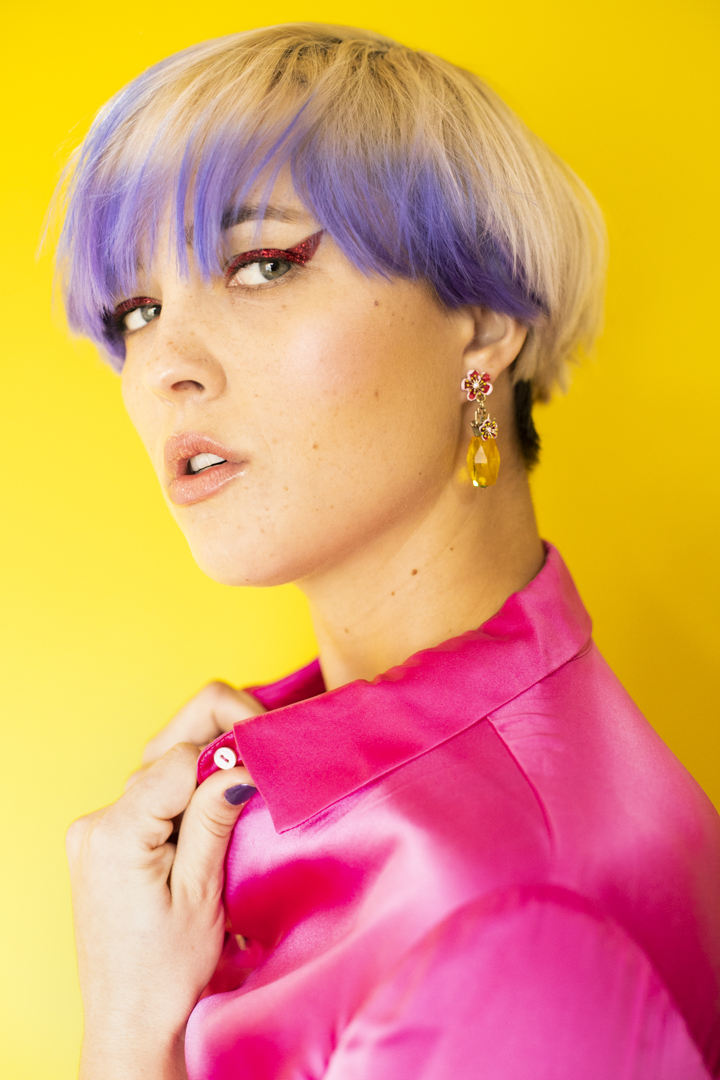 Scotch & Soda set Betsey Johnson earring Forever21 stud Charles David shoes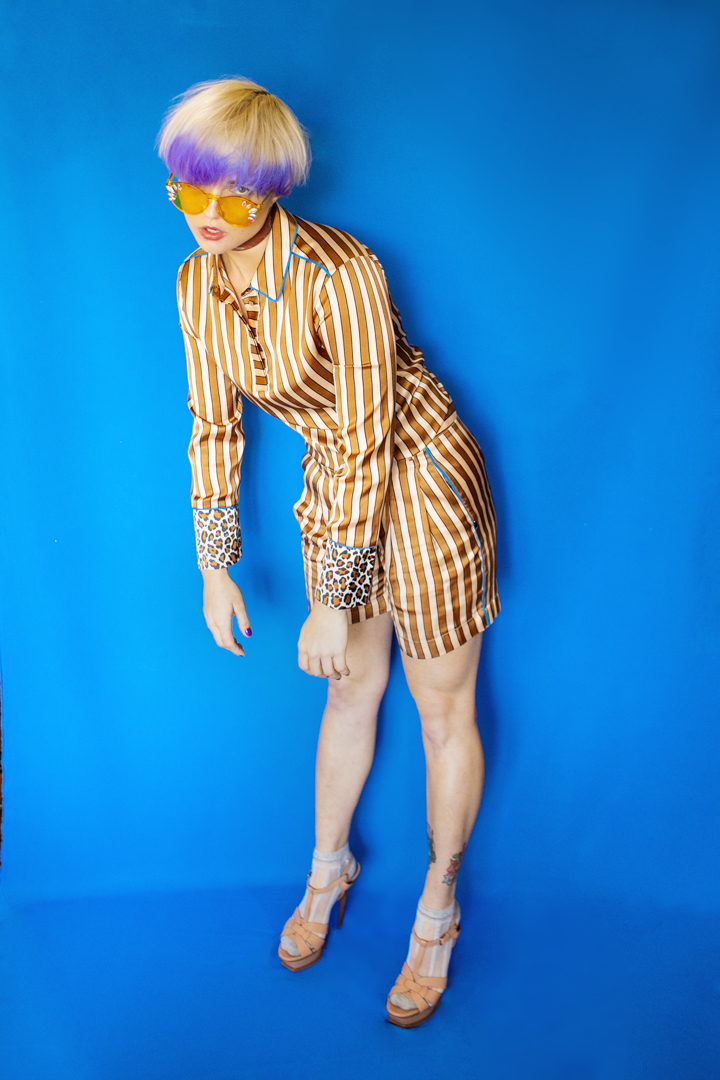 Scotch & Soda set Lulus.com choker RAD + REFINED sunglasses Love Culture socks YSL shoes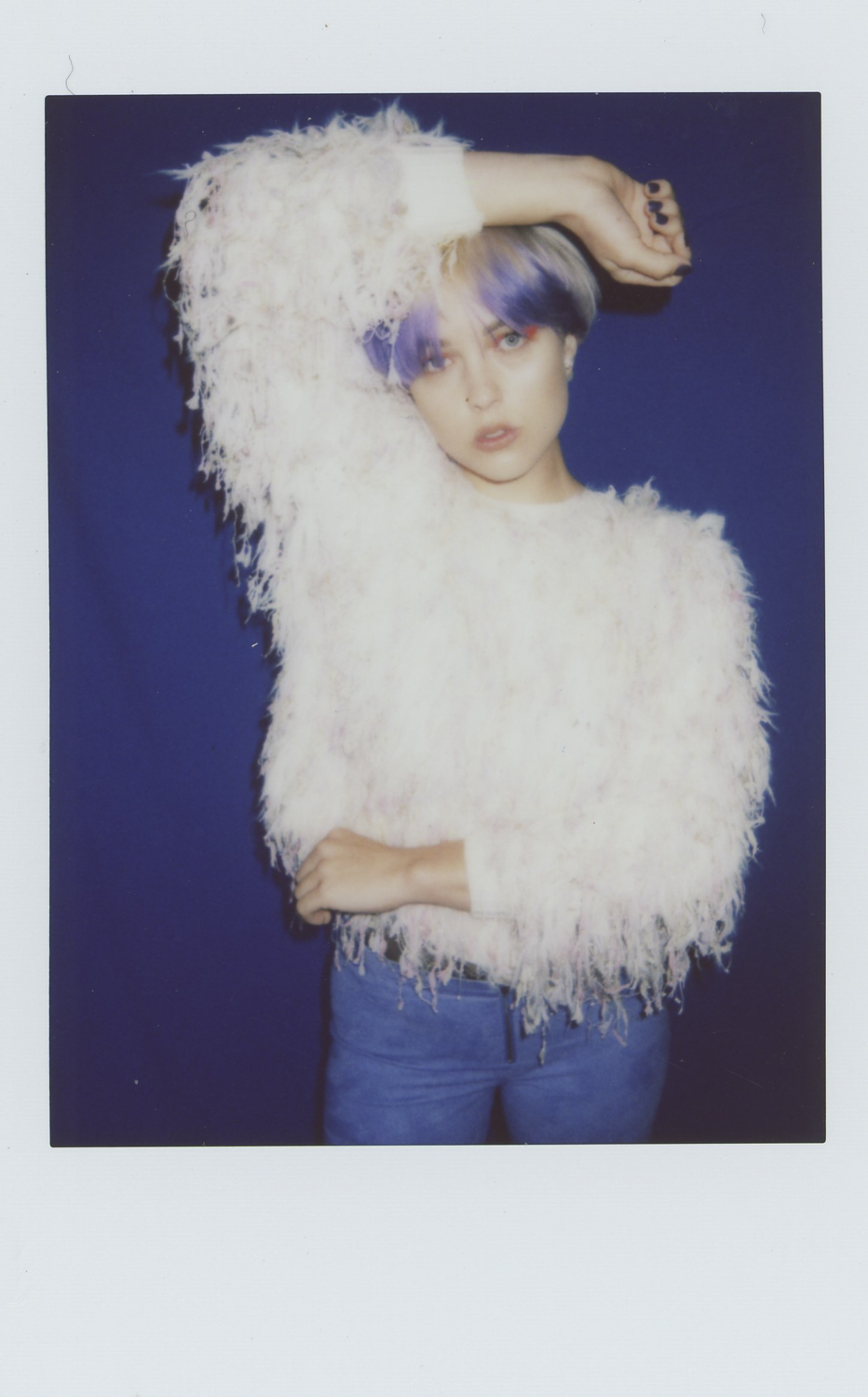 WOW Couture cardigan Alice + Olivia legging Love Culture earrings  Charles David shoes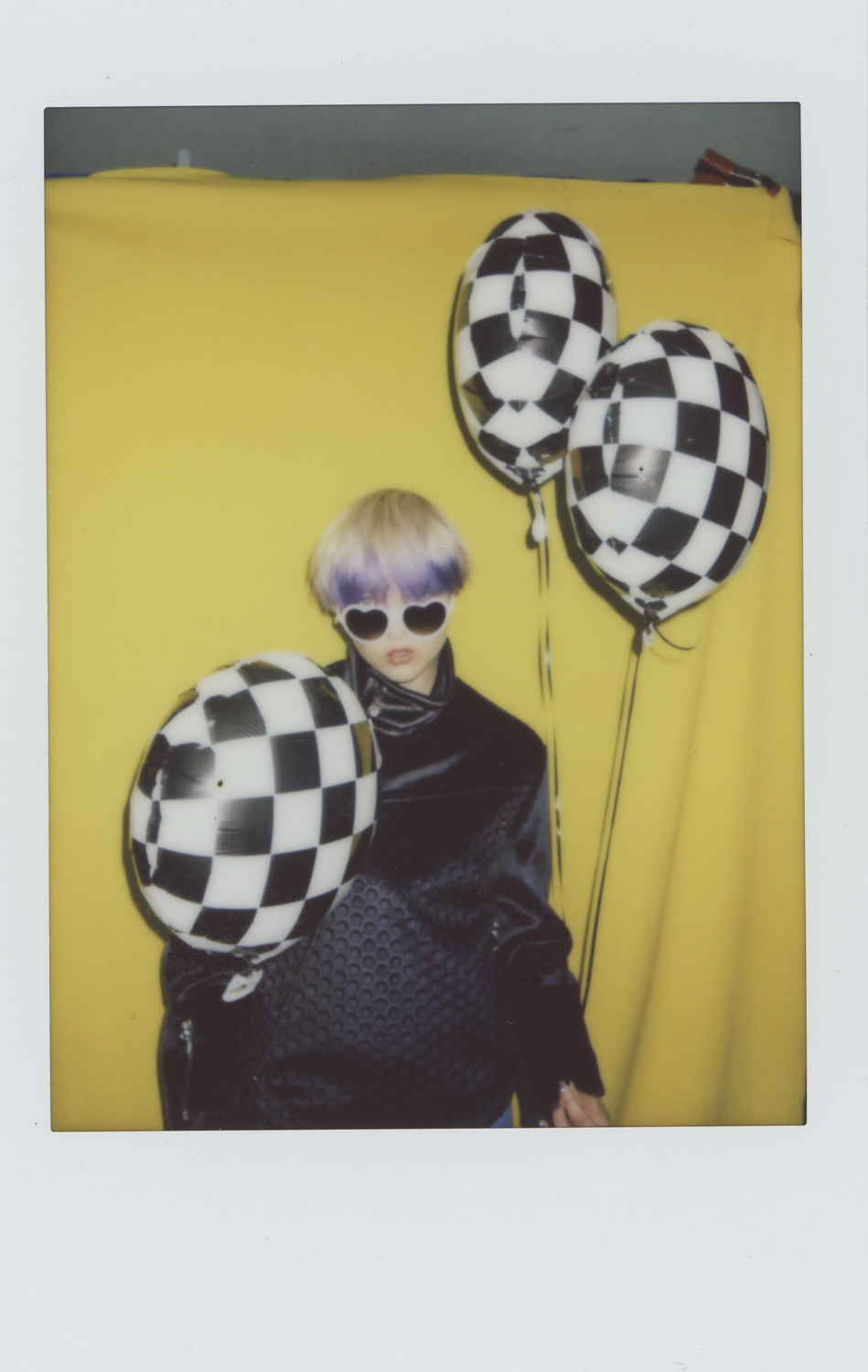 Wilde Vertigga jacket Popkiller sunglasses