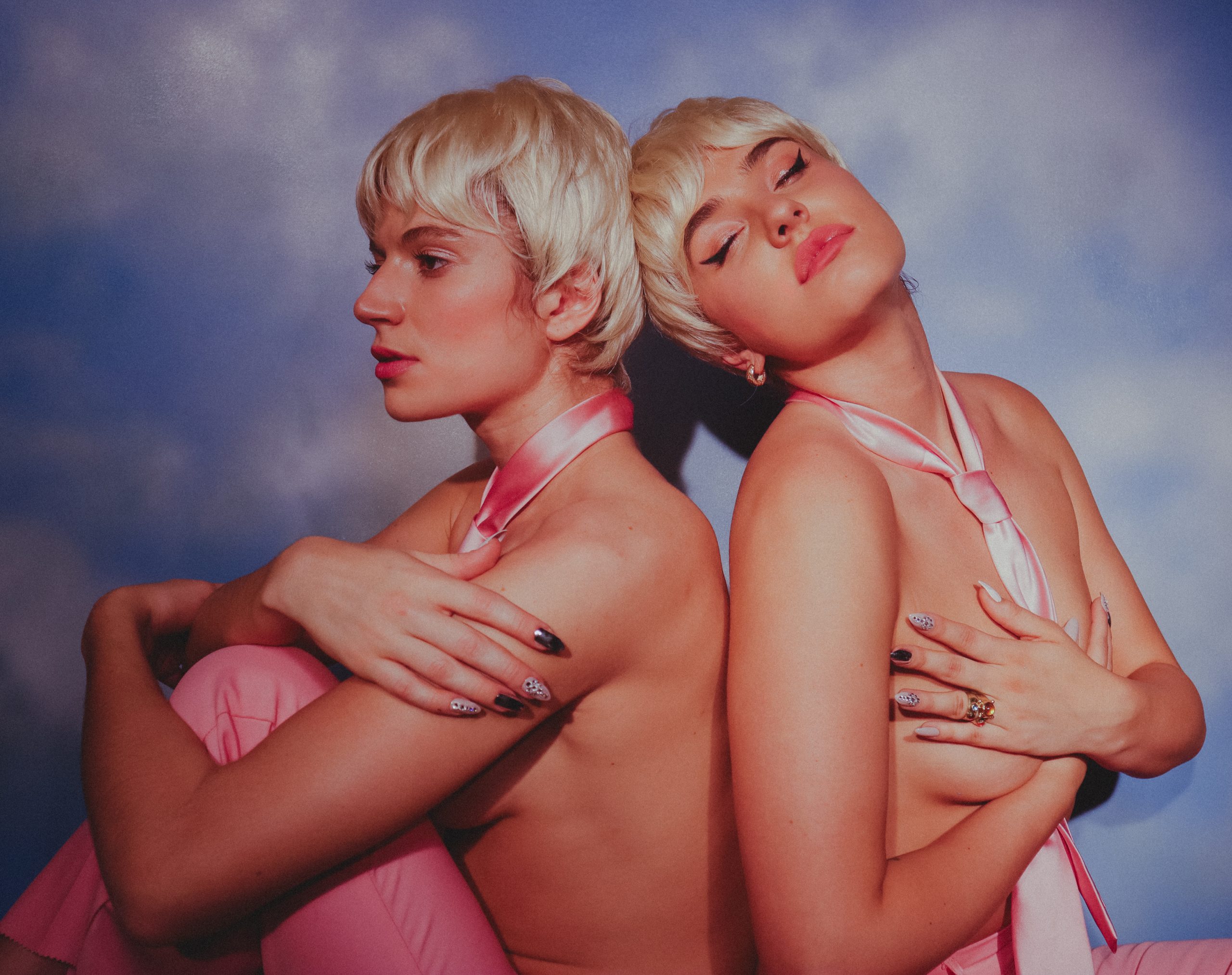 There should be a guidebook to breaking up in the digital age. And it should be updated with every new social media platform. Molly Moore addresses this qualm in "Handsomer", a rather light-footed break-up bumper. As the title alludes, Moore says the heart of the single comes from her embracing her own masculinity.
"It's about being bold and honest, embracing that power, and not feeling unattractive or less womanly because you are speaking up."
Moore's penchant for taking a strenuous period of self growth and creating something surprisingly fun is only heightened by her collaboration here with Maty Noyes, the melodic dynamo, song-writing powerhouse, and now… best friend.
We caught up with Molly about the intricacies of heartbreak, gender and love in America's bookending cities.
Do you think things like social media has made it harder to go through break ups because of the implied presence or quicker since you ending up seeing things that piss you off and in turn push you away faster?
For me it's made it much more difficult. One would think that being able to see someone move on would make you get over things quicker but to be honest it's left me pretty baffled and still does in a way, even though I'm a lot further along in the healing process than I was when I wrote this.
"Handsomer" is also you embracing your masculine side. Can you elaborate on what that means to you and how it helped in this tough time?
It's about being bold and honest, embracing that power, and not feeling unattractive or less womanly because you are speaking up. It's about having a relentlessness for independence, a care for yourself after you've cared for someone else for so long. It's helped me feel like I am good on my own, and I don't need someone else to feel complete. Don't get me wrong, just because I'm saying "I don't need a man", that doesn't mean there haven't been lots of men in my life that I love and that have contributed massively to my life. I'm simply finding something within myself in this period of growth that I couldn't have ever gotten from somebody else in a relationship.
The production is really specific and creative on "Handsomer". Is your process of writing and recording normally collaborative like it was here? Depending on that answer, is there a producer you feel a simpatico with that you go back to?
Yes collaboration is such a huge part of my life and who I am. I love working with other people and that being said, this song was produced by Rez (1/2 of Timeflies), written with artist Flavia and my best friend Maty Noyes. This was the 2nd time Rez and I had worked together but both times I was blown away by his talent. Same goes for Flavia! Maty and I also collaborate a ton as well- she's a truly amazing artist/songwriter and inspires me so much.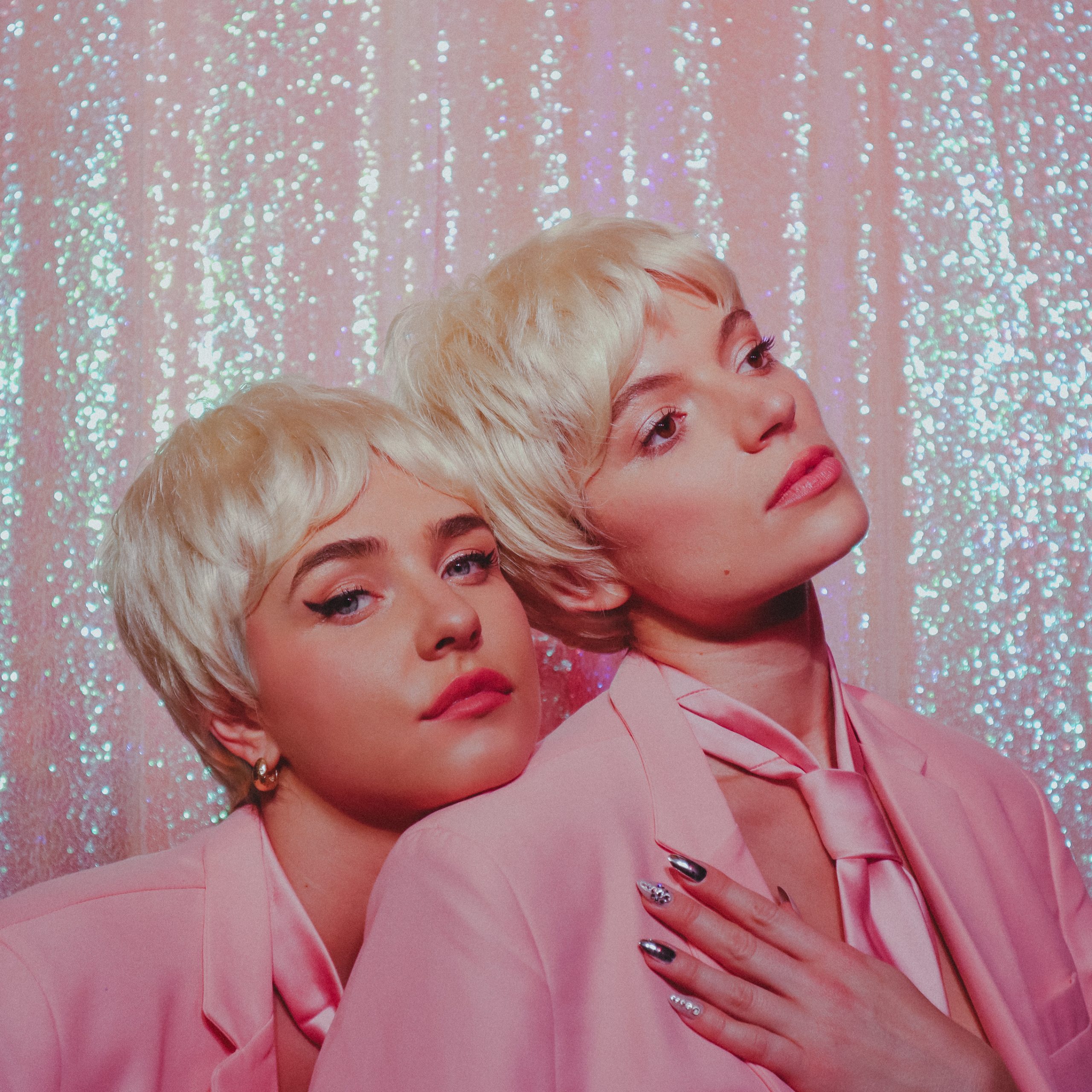 As a New York native, what is your perspective with the difference between NYC and LA? And since personalities of the cities are so different in general, do you find the minutia of romance reflects this?
I love NYC and LA for very different reasons. Both feel like important parts of who I am. NYC is gritty, urgent, real, inspiring and LA is shiny, whimsical, warm but cold, vibrant but dark, both are young dreamer labyrinths. I think New York is a much more romantic city in general, there's a feeling of wanting to pair up with somebody since there are so many rushing past you on the streets. That doesn't necessarily mean it will work out, or that you're getting what you're signing up for, but I do think NYC has that appeal. Los Angeles has it in it's own way…. but in my opinion it takes longer to get to know somebody here than it does there. Which is ironic since New York is a place where people are perceived to have their walls up, but in LA I find that to be the case more so.
How did the collaboration with Maty Noyes come to fruition?
So I actually wrote this song when I was living on Maty's couch! Hahahaha 🙂 Maty and I met at an event that Bebe Rexha hosted for Women in Music 2 1/2 years ago. We connected and stayed in touch online until I reached out to her around the fall last year to work on music. We wrote songs for her first album and bonded in a way I haven't ever before with another female artist. It became a really pivotal time in my life as I was just about to move out of my house and facing the reality of a 5 year relationship ending. I ended up sleeping on her couch for the last couple months of last year through May of this year when we found a place together in Silverlake. I seriously owe my life to that woman. She's changed me as a human, helped me face some of my most difficult emotions and honestly just held space for me at a time when I didn't feel like anybody could or would.
The art direction for the song is great and looks like you had a lot of fun shooting. How did you two decide on that aesthetic for this single?
I'm so excited you think so! I've been having a lot of fun diving into creative direction. We started shooting ideas back and forth, initially with the idea of a nail salon being involved for the music video (but due to covid we ruled that out). We wanted to flip how people normally perceive gender roles, and create characters of badass, sexy CEO business-women. That's why I wanted to have as much fun with the idea as possible.
In these last few months, has there been any art that has kept you inspired? If you were quarantined with that artist, what would you ask them?
sooooo much art! i made a quarantine and chill playlist on spotify actually haha. Still Woozy single handedly got me through quarantine haha! if i could, I would ask him what he's woozy from 🙂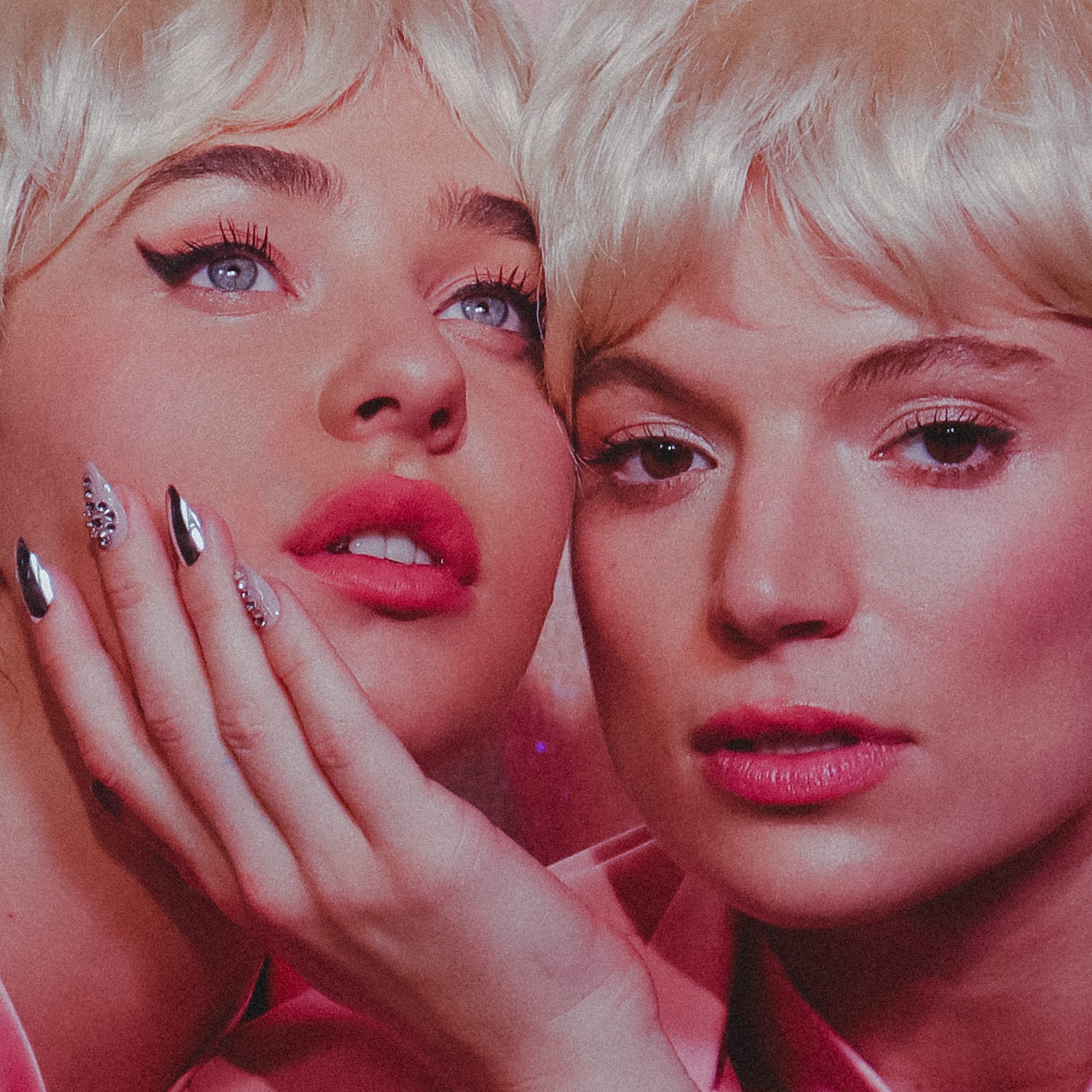 CONNECT WITH MOLLY MOORE
CONNECT WITH MATY NOYES
photos / Paige Strabala
story / Chris Hess