Sebastian Sommer is a filmmaker from New York City. External Forces is an upcoming film that Sommer has been working on for two years, starring an ensemble that includes the likes of Richie Shazam, Spencer Breslin, Eleanor Lambert, and Reza Nader. Originating as a zine, it is now being published in its third edition as a book. The project explores identity, self-worth, and the personal struggles of being a filmmaker. Tyler McGillivary, a clothing designer and artist, spoke with Sommer about the upcoming movie and book.
What is External Forces about? 
External Forces is first and foremost a New York character study. It's a dark comedy that presents itself like a panic attack. It's about the misadventures of a helplessly neurotic filmmaker who doesn't know how to finish his latest movie. It's very aggressive but it has a nostalgic undertone. I play the lead character and this was my first time acting.
That's an interesting choice of character for your first role.
It couldn't have been any other way. I wanted to play someone who was truly pathetic and uncomfortable. I was interested in playing with self-deprecating humor and pushing it to an extreme. I had to create something that made you laugh and cry at the same time.
Compared to your other work, this project has been a long time in the making, why is that?
That's a good question. This film was shot over the course of two years. Anytime you embark on making a movie, no matter the scope, a certain level of the building has to occur. My other short films can be seen as houses, some can be seen as apartment buildings. This film is a cathedral. It's my love letter to filmmaking. It took a lot more time for all the pieces to come together. This film has the best ensemble that I have put together yet.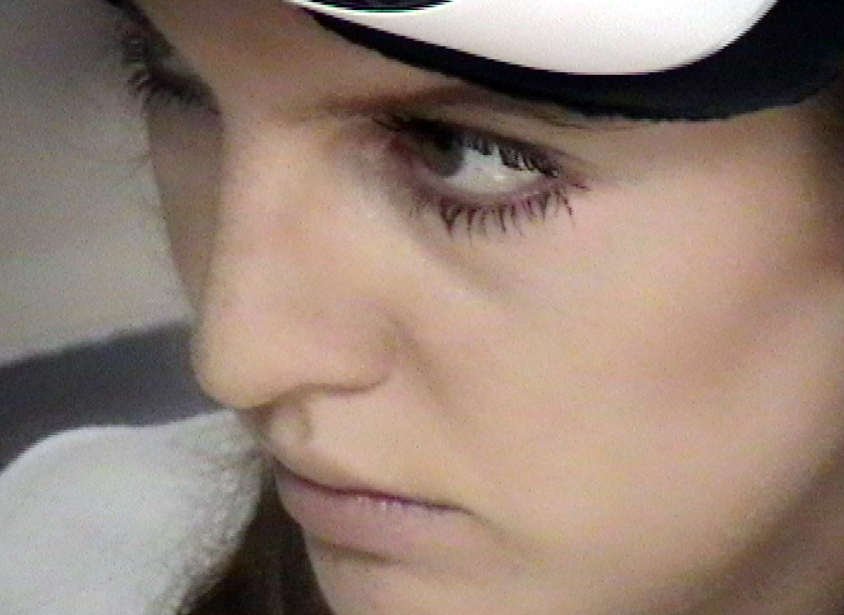 Do you feel that growing up in NYC helped shape you as a filmmaker?
Absolutely. The raw energy, the talent, all the creative influences growing up. The good and the bad, it can all be traced to this city that I was fortunate enough to grow up in.
Would you say that the city acts as a character in your film?
Yes, especially my neighborhood, Yorkville, where a majority of the film takes place. There is a very specific vibe here and I wanted to reflect that in the movie.
How did you assemble the cast for this project?
I wrote all of the roles with specific people that I already had in mind. From Spencer to Richie to Eleanor, I couldn't see anyone else playing the characters that I had envisioned.
Who were you influenced by?
This film is dedicated to Ralph Bakshi, I must have watched Heavy Traffic and Fritz the Cat over a hundred times, but I find inspiration everywhere. I was inspired by the album Transformer by Lou Reed. I was drawn to the energy of the movie Keane by Lodge Kerrigan and Julien Donkey Boy by Harmony Korine. I was also ingesting a lot of art that was self aware. I love that one film by George Kuchar where he plays a fictional version of himself.
What was the writing process like?
Creating the zine definitely informed the script. It was like the bible to the movie. Once I got the mood of the character out there, the script came pouring out. I created the first edition of the External Forces zine, made 15 copies, then had it distributed at the Chinatown Soup Gallery. Then I made the second edition, 25 copies, and it was distributed at the Blue Stockings Bookstore. Now the third edition is coming out, and I feel grateful to have found a publisher, Ginny, and they are printing 300 copies. It's being released as a book. I feel very excited. It's very rewarding, to go from self-publishing and making photocopies at Staples to have the support of a London based institution.
You have made a lot of short films over the years, do you feel that you have changed as a filmmaker?
I've definitely grown up and want to be taken more seriously. I feel like the antics, the ironic way that I used to present myself, they were just a defense mechanism. Life is a beautiful wonder. I'm in my mid-20s now and I feel like I haven't even gotten started. I have so much I want to accomplish. I've been in the midst of launching my production company, this is something that I have wanted to do for a while.
Now that "External Forces" is almost finished, what are you working on next?
I've been writing my debut feature. People have no idea what is about to come!
Connect with Sebastian Sommer and Tyler McGillivary 
@sebsomofficial 
@tylermcgillivary